COVID-19 lockdowns threaten Africa's vital informal urban food trade
From
Published on

31.03.20

Impact Area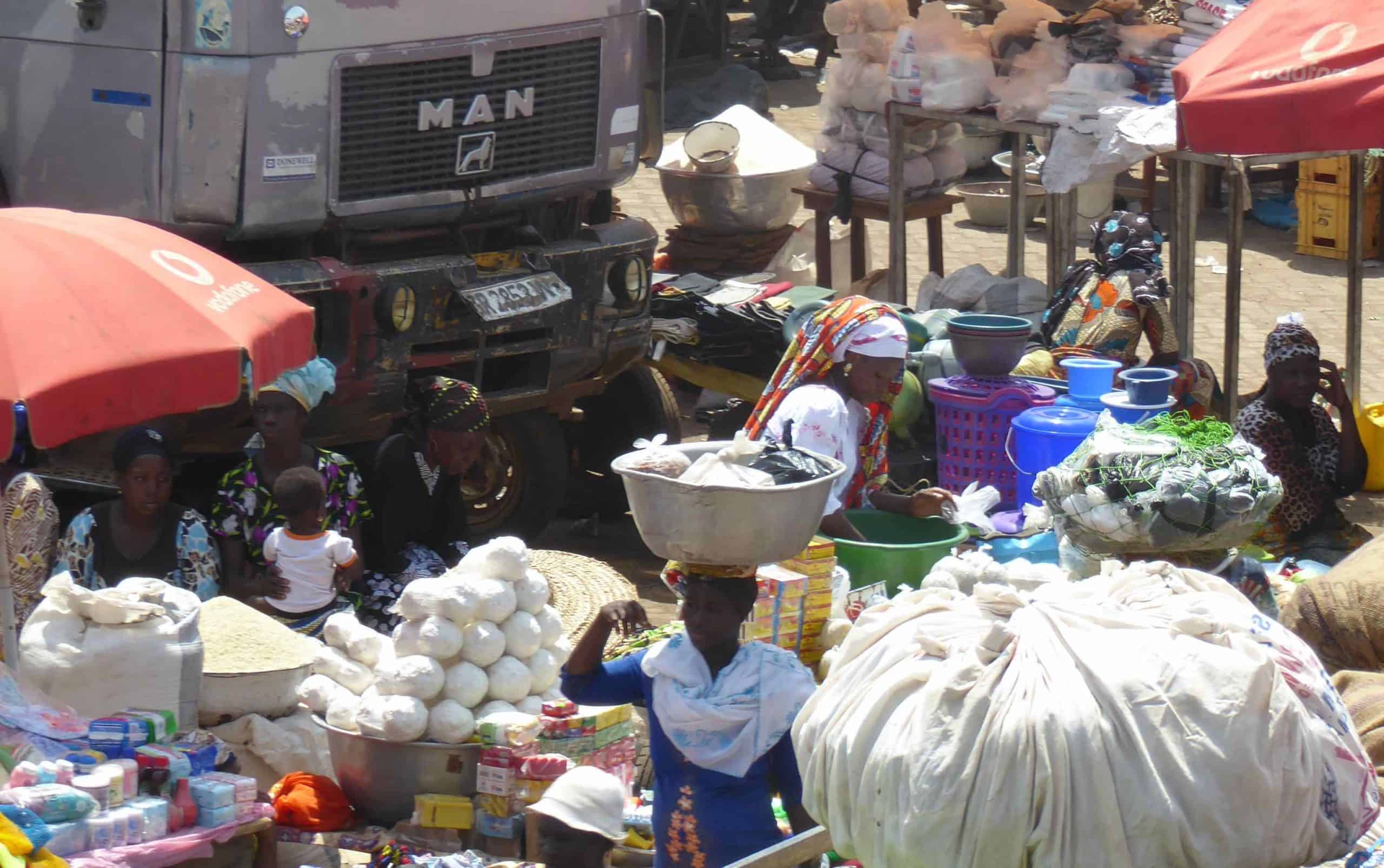 Informal food markets are vital to feeding African cities, venues the poor rely on to buy and sell fresh food. Danielle Resnick argues that as governments impose COVID-19 restrictions, informal food traders should be helped rather than persecuted. Her suggestions include: Developing hygiene practices and clean water supplies with market associations, allowing more dispersed market sites during epidemics, and extending safety nets and health benefits found in formal markets to informal market workers.—John McDermott, series co-editor and Director, CGIAR Research Program on Agriculture for Nutrition and Health (A4NH)
As COVID-19 begins its spread across Africa, concerns are growing about how the pandemic will affect the region's already fragile food systems, especially in densely packed cities.
Much of the region's urban population works in the informal sector—many in wet markets and as street vendors—and depends on it for food, so lockdowns and other social distancing measures could pose major problems both for consumers and workers.
Traders often migrate daily to city centers on minibuses and via other forms of public transportation, and work in very close proximity to each other, and do not have the ability to take off work if they feel sick. National lockdowns, such as those in Rwanda, South Africa, and Zimbabwe, and city lockdowns in Benin, Cote d'Ivoire, Democratic Republic of the Congo, Ghana, Nigeria, and Uganda, could prove disastrous, since such traders provide the majority of food to Africa's urban poor. How food traders are managed could have substantial ripple effects on the nutrition and income prospects of many across Africa.
How will governments respond as the pandemic continues to spread? The record is worrying.
Photo credit: Danielle Resnick/IFPRI