CGIAR's key role in advancing the Glasgow Breakthrough Agenda for climate-resilient agriculture
From
Published on

27.10.23

Impact Area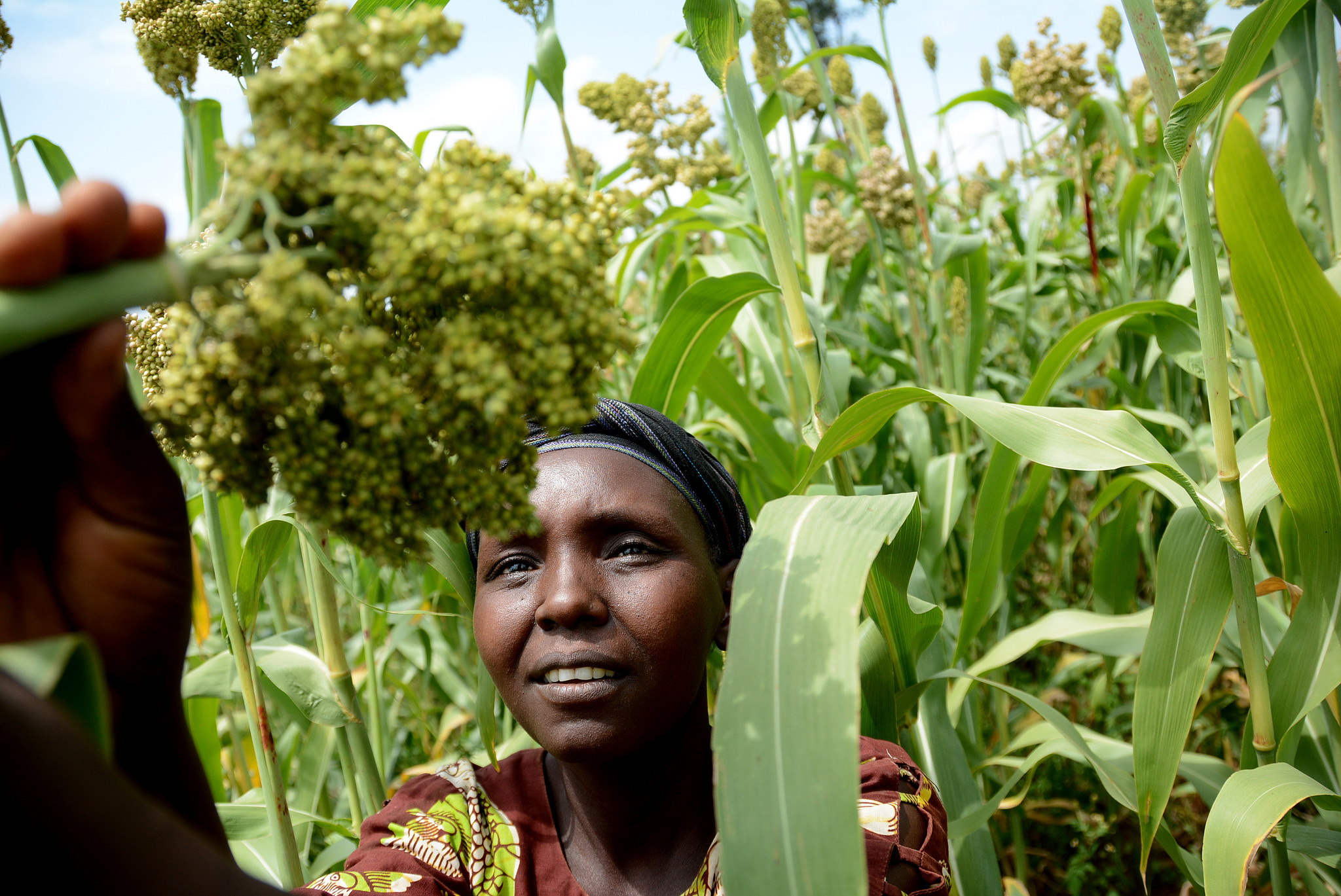 CGIAR plays a crucial role in advancing the Glasgow Breakthrough Agenda — an unprecedented global effort to align on concrete actions to help keep global warming to 1.5°C. Launched in 2021 by a coalition of 45 world leaders at COP26, it outlines an international clean technology plan and provides a framework for countries, businesses, and civil society to strengthen their annual emissions reduction efforts in key emitting sectors.
Agriculture contributes a third of global greenhouse gas (GHG) emissions through the entire food value chain, while almost half of the world's population live in households reliant on agrifood systems for their livelihoods. The sector faces climate-related vulnerabilities and insufficient adaptation measures, making it a critical emissions reduction target. To address these challenges, the agrifood sector needs options for context-specific transformative change in a just transition framework, focusing on emissions reduction, food security, and smallholder livelihood preservation.
Recognizing CGIAR's more than 50 years of experience in research on agriculture for development, the Foreign, Commonwealth & Development Office of the United Kingdom (FCDO) commissioned CGIAR to author the agriculture chapter of the 2023 Breakthrough Agenda Report. The chapter pulls on recommendations from the CGIAR-authored "Achieving Agricultural Breakthrough: A deep dive into seven technological areas" report and provides an independent, authoritative assessment of the agriculture sector, offering insights into global collaborative actions needed by 2030. It also highlights the most urgent and high-impact opportunities to accelerate progress towards the goals outlined in the Breakthrough Agenda.
"Achieving Agricultural Breakthrough: A deep dive into seven technological areas" intensively explores solutions to pressing global challenges in agriculture — challenges that must be overcome in order for climate-resilient, sustainable farming to be possible for millions of farmers in low- and middle-income countries (LMICs) by 2030. These small-scale farmers are disproportionately affected by increased floods, droughts, and other impacts of climate change.
The report outlines four key principles for agricultural breakthroughs:
Reduced GHG emissions from agrifood sector
Sustainable increases in agricultural productivity and incomes, particularly in LMIC contexts
Improved soil, water resources, and natural ecosystems
Improved adaptation and resilience to climate change for smallholder producers
It introduces five interconnected pathways to achieve these principles and highlights the role of international collaboration in advancing breakthrough technologies across seven priority areas. Importantly, it includes practical solutions to address challenges small-scale farmers are facing worldwide.

At the virtual launch of the publication of the Agriculture Chapter of the Breakthrough Agenda 2023 Report in October, the lead author Aditi Mukherji, Director of CGIAR's Climate Change Impact Platform, presented the Report's recommendations to boost international collaboration for the Agriculture Breakthrough goal. In her presentation, she emphasized not only the solutions needed, but also the goals that should be kept in mind while pursuing them. "Technological and policy breakthroughs should lead to a just transition," she remarked.
In the panel discussion which followed the presentation, Ban Ki-Moon, the 8th UN General Secretary and Co-Chair of the Ban Ki-Moon Centre for Global Citizens, highlighted the far-reaching impacts of the climate crisis on global well-being and food security. Yet "with the right investments in research and innovation, smallholder farmers — especially women, indigenous people and youth — can be part of the solution to many of the challenges we face today," he noted.
Debbie Palmer, FCDO Director for Energy, Climate, and Environment, pointed out that the current food system fails to provide sufficient healthy food for everyone, damaging our planet and contributing to dangerous climate changes, and called upon countries to come together in an effort to address the crisis. "One of the really important parts of the solution," she remarked, "is going to be international collaboration."
His Excellency, Mohammed Alameeri, United Arab Emirates Assistant Undersecretary for the Food Diversity Sector, linked the report to COP28, the upcoming United Nations climate meetings, which will be held in Dubai in December. "Our ambition for COP28 is to focus on these actionable solutions," he said. "The relationship between our food and our planet needs to rapidly change and today's Agriculture Breakthrough addresses the changes needed."
The breakthrough objective for the food and agriculture sector is to make climate resilient, sustainable agriculture the most attractive and widely adopted option for farmers everywhere by 2030. The CGIAR report is a call to solutions and a roadmap to a more sustainable climate-resilient agriculture approach.
Header image by S. Kilungu (CCAFS)