CGIAR Genebank Initiative to prioritize farmer-preferred collections
From
Published on

04.11.22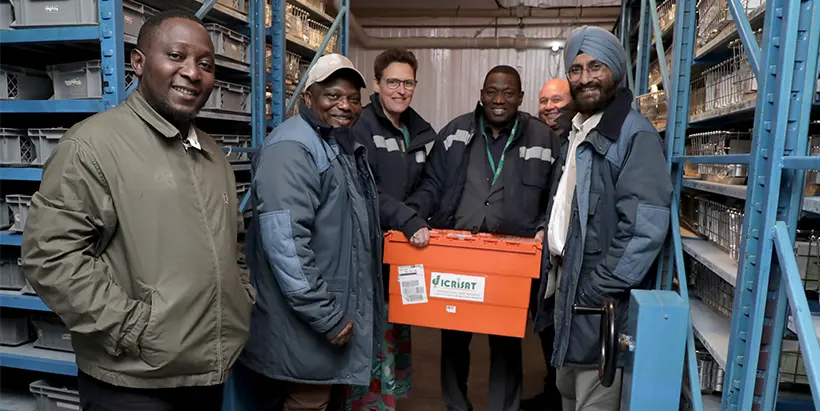 During its annual general meeting in IITA, Ibadan, from 11 to 15 October, the CGIAR Genebank Initiative agreed to engage more with farmers, understand their needs, and prioritize their preferences instead of imposing collections on them. The meeting, attended by CGIAR genebank managers, CGIAR partner initiatives, and partners from the National Agricultural Research systems (NARS), focused on strengthening cohesion among CGIAR centers and promoting accelerated breeding and other genetic innovation initiatives.
Global Director for Genetic Innovation Sonja Vermeulen highlighted recent updates, including the NARS-CGIAR breeding network for Africa, partnership with national genebanks, and the CGIAR-Crop Trust partnership meeting to be held later in the year.
The International Center for Agriculture in the Dry Areas (ICARDA) Genebank Manager in Lebanon and Initiative lead for the genebanks, Dr Mariana Yazbek, introduced the structure and priority of the genebank initiative to national partners and stated that the annual general meeting aimed to connect CGIAR with stakeholders and national partners.