CGIAR Food System Accelerator kick-off in Kigali, Rwanda announces top 10 agribusinesses from East and Southern Africa
From

CGIAR Initiative on Diversification in East and Southern Africa

Published on

27.02.23

Impact Area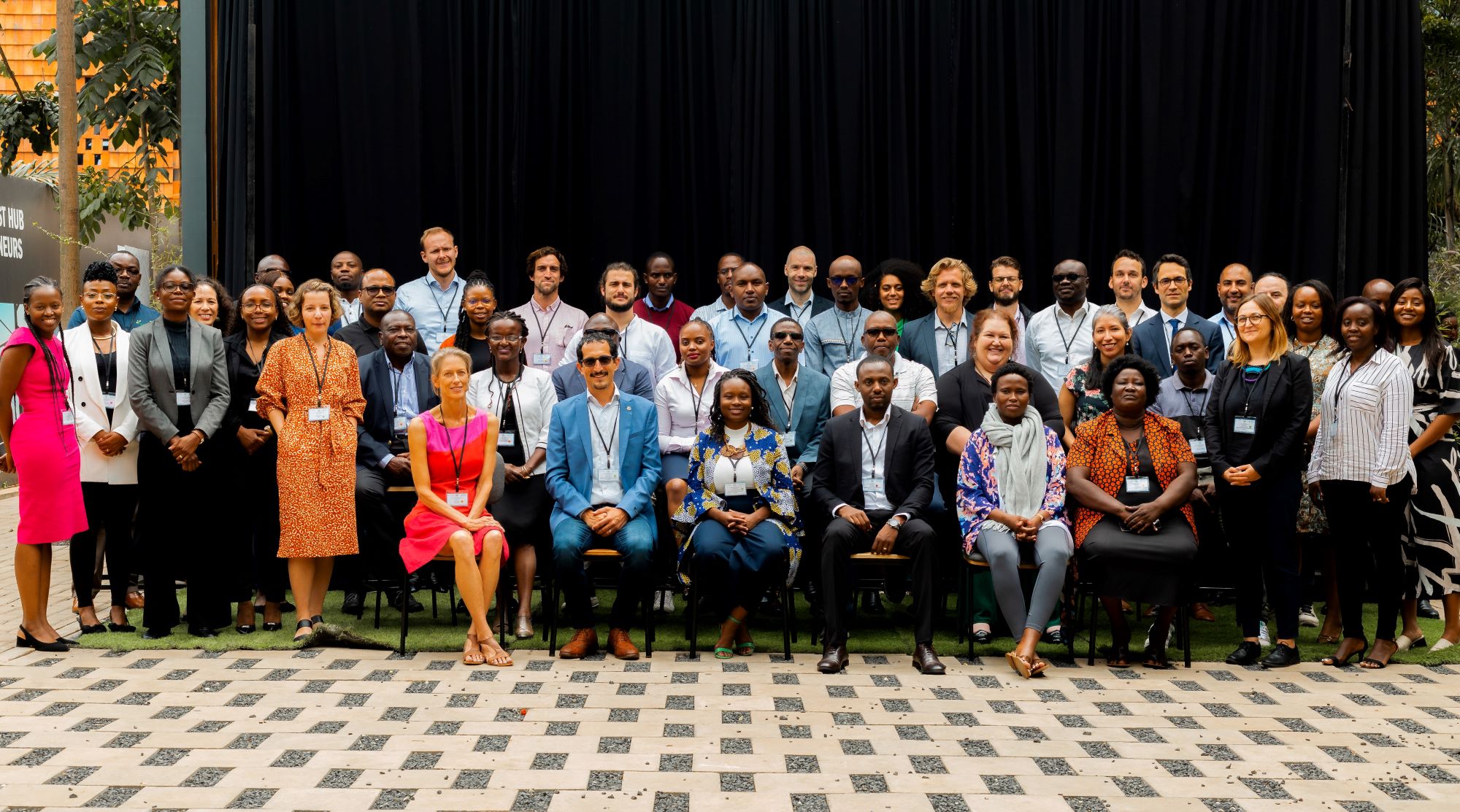 Video: CGIAR Food System Accelerator kick-off in Kigali, Rwanda on February 22, 2023.
[21 February 2023: Pretoria, South Africa] – The CGIAR Food Systems Accelerator kick-off event took place in Kigali, Rwanda, on February 22, 2023 to unveil its first cohort of agribusinesses from East and Southern Africa. The event brings together a diverse group of companies scaling climate-smart innovations that address pressing problems in food value chains.
The organizers received 288 high-quality applications and selected 10 agribusinesses as the first cohort for the Food Systems Accelerator. The initiative will assist with matching demand (agribusiness needs) with supply (CGIAR science and knowledge assets). The agribusinesses, together with the CGIAR scientists and local demand partners in the agribusiness ecosystem, will support the scaling of various innovations, from mechanization to solar irrigation, conservation agriculture, agriculture risk management solutions, and nutrition. Selected agribusinesses are located in the four priority countries of the first cohort: Kenya, Zambia, Uganda, and Rwanda. Subsequent phases will prioritize other countries in the region, including Zimbabwe, Malawi, South Africa, Mozambique, Ethiopia, Eswatini, and Tanzania.
Mercy Zulu-Hume, Food Systems Accelerator Programme Lead from the Alliance for Bioversity – CIAT, noted "The accelerator program contributes to more climate-resilient, equitable, and sustainable food systems by partnering with agribusinesses that promote inclusive and efficient food systems and better integrate smallholder farmers into value chains. The companies have been handpicked for their innovative business models that promote climate adaptation, mitigation, and productivity, strong growth potential, and positive impacts on gender and social inclusion. The companies are both traditional and Agtech that cut across various product value chains and, in some cases, other sectors such as finance, logistics and clean energy."

"The Food Systems Accelerator is of decisive importance to an agribusiness seeking financing to develop sustainable products for food markets. 2SCALE's unique farm-to-market based expert support does not only accelerate the growth of inclusive businesses, but it also helps them create a mature, solid investment case. With 2SCALE's support in developing a strong supply and demand chain, and investing in a nutritious business case, for example, the operational and financial risks would be drastically reduced for the Food Systems Accelerator's handpicked agribusinesses," said Peter Kirimi, Senior Financial Inclusion Manager at IFDC-2SCALE.

The CGIAR Food Systems Accelerator is part of Ukama Ustawi, CGIAR's regional integrated initiative for East and Southern Africa. The initiative aims to support climate-resilient agriculture and livelihoods in 12 countries in East and Southern Africa by helping millions of smallholders intensify, diversify, and reduce the risks in maize-based farming through improved extension services, small and medium enterprise development, supporting governance frameworks and increased investment with a gender and social inclusion lens.
Dr. Inga Jacobs-Mata, Regional Representative of Southern Africa for the International Water Management Institute (IWMI) and Initiative Lead for Ukama Ustawi noted, "The agriculture sector is a crucial part of the economy in East and Southern Africa, contributing 30% of the region's GDP and employing 65% of Africa's workforce. The CGIAR Food Systems Accelerator is a step towards reinforcing and empowering future agribusiness leaders to scale CGIAR innovations and reach the millions of farmers we need to reach if we are to move the dial to end hunger and poverty in the region."
Hauke Dahl, Food Systems Accelerator Co-Lead, encourages members of the press to showcase the initiative, and especially the ten local hand-picked agribusiness champions from the region who were announced on February 22, 2023. This will empower members of the press to get the opportunity to finds out how agribusiness innovations are transforming the continent, as well as to learn about the accelerator's goal of providing agribusinesses with access to science-based research and innovation.
The Food Systems Accelerator is made possible through the funding support
of CGIAR's Ukama Ustawi Initiative, led by the International Water Management Institute and the Alliance for Bioversity – CIAT.
Also published in:
NB: All media queries are to be exclusively directed to Phindiwe Nkosi.
For more information on this media release and/or to arrange interviews with industry experts please contact:
Phindiwe Nkosi
Communications & Knowledge Management Expert
Email: P.Nkosi@cgiar.org
Mobile: +27 72 618 4275