Belgian Royal Couple visit IITA-DRC
From
Published on

15.06.22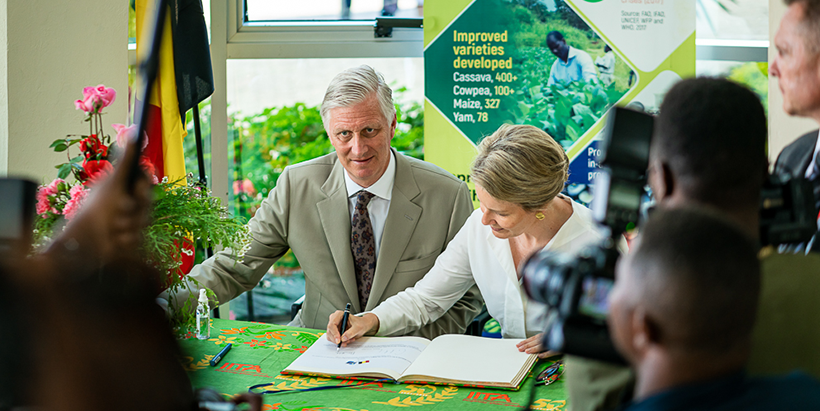 Their Majesties, King Philippe and Queen Mathilde of Belgium, with the representatives of the Belgian community in the Democratic Republic of Congo, visited the President Olusegun Obasanjo, IITA Research Campus, during their visit to South Kivu on the recommendation of the President of the Republic, His Excellency, Félix-Antoine Tshisekedi Tshilombo.
Since 2005, the CGIAR's Consortium for the Improvement of Livelihoods based on Agriculture in Central Africa (CIALCA) project, with the support of Belgian Development Cooperation, has enabled approximately 1 million small-scale Congolese farmers to benefit from new agricultural technologies, including new practices for protecting banana against diseases and pests and the introduction of fodder to improve milk quality, as part of agricultural resilience to climate change.
With the support of other development partners, IITA also showcased its state-of-the-art agricultural technologies and research facilities and emphasized the promotion of commercial and competitive agriculture that creates wealth and jobs.