Adopting new cassava genotypes in gari production
From
Published on

12.10.22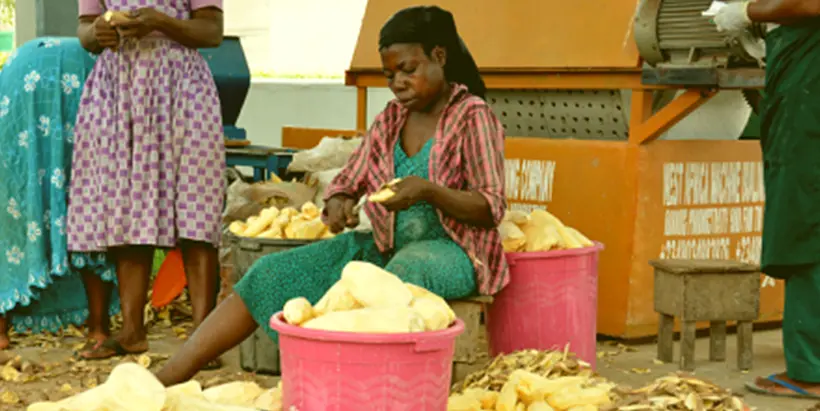 Cassava, a perennial woody shrub with an edible root, is one of IITA–CGIAR's mandate crops and a major staple crop in Africa. It is available in different varieties that possess characteristics suitable for numerous food preferences and delicacies.
One of the widely consumed delicacies of cassava is gari or garri as it is known in several African countries. Gari is a roasted, fermented cassava grit, soaked in cold water, or prepared with hot water as eba—a food for millions of people in developing countries.
With IITA-CGIAR breeders researching new varieties to address food security, climate change issues, consumer preference, and nutrition security, researchers carried out a study to evaluate the use of the biophysical attributes of gari and the textural characteristics of eba to determine the possible substitution of an adopted cassava variety (TMBE419), with the improved genotypes from the Institute's breeding program. According to the study, thirty improved varieties, including TMEB419, were harvested from the Ikenne demonstration site in Ikenne, Ogun State in Nigeria, and processed to gari and eba for evaluation. TMBE419, an outstanding variety widely used in gari production due to high product yield and good biophysical attributes, served as a check in the study.