50 extension officers in Togo trained to strengthen the extension system and boost cassava and rice production
From
Published on

08.10.23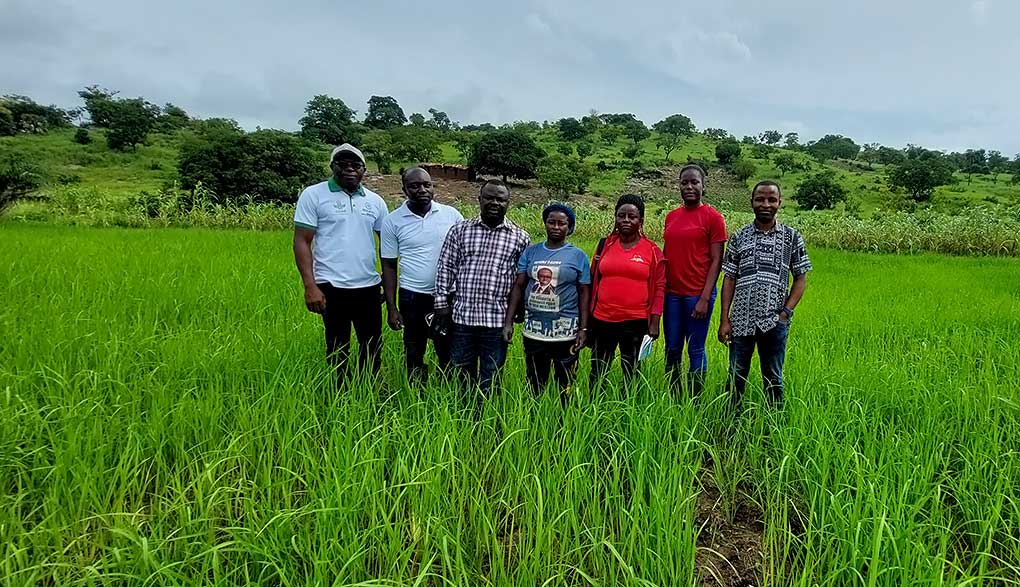 Attaining Zero Hunger in any country will be a mirage without a strong extension system. IITA–CGIAR, in partnership with AfricaRice, trained 50 (10 female and 40 male) extension officers from four regions in Togo—Maritime and Plateaux-Est, Plateaux-Ouest, Kara, and Savanes—in August. Twenty-five officers were trained on rice (for Kara and Savanes) and 25 on cassava (Maritime and Plateaux-Est, Plateaux-Ouest) value chains.
They carried out the training in partnership with the Ministry of Agriculture, Livestock and Rural Development (MAEDER), Institut Togolais De Recherche Agronomique (ITRA) and L'Institut de Conseil et d'Appui Technique (ICAT). The focal persons from ITRA and ICAT facilitated the research engagements and mobilization of the extension agents, respectively, while the MAEDER took up the responsibility of overseeing the entire process.
The training content was informed by the results of the Needs Assessment Survey conducted on the extension agents and agreements reached with the national partners.