2021 Summit of the Americas: At a precarious moment, an opportunity for a bold regional agenda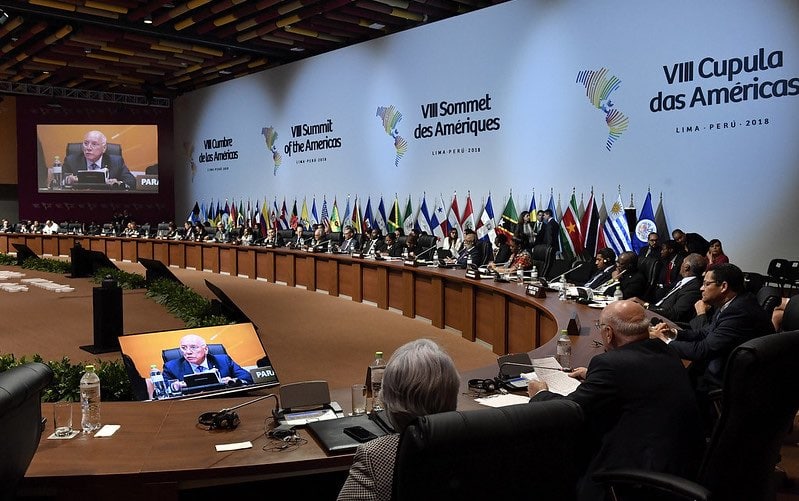 In the second half of this year, the United States will host the Summit of the Americas, the triennial hemispheric meeting of presidents and heads of state. This is the second time the summit will be held in the U.S. since the inaugural event in 1994. The gathering comes at a precarious time, with Latin America and the Caribbean (LAC) experiencing what is likely the worst economic and social crisis of its modern history, and politically divided as probably never before.
The summit offers a unique opportunity to address this predicament and move forward with a common hemispheric vision and program to revitalize LAC and support the vital contributions the region makes to the global economy and planetary health. But this will require both skillful diplomacy and a sustained commitment from the countries of the Americas.
Photo credit: VIII Summit of the Americas