The second webinar in the GDI Expert Series took place on June 29 and 30 with the theme "Combating Racism in the Workplace: from Words to Action". The webinar took place at different times on the two dates to accommodate CGIAR's different locations around the world.
The webinar follows a clear statement from CGIAR, which condemns and rejects racism. This in line with the CGIAR Framework for Gender, Diversity and Inclusion (GDI), which makes an unequivocal commitment to a diverse, inclusive workplace for everyone.
Fiona Farrell, the CGIAR System Senior Advisor on GDI, hosted three experts as they shared their perspectives on racial equality and combating racial discrimination in global workplaces.
The experts shared a range of key insights and practical actions that can be taken by managers for impact. In addition, the GDI Function shared a 10 Point Anti-Racism Action Plan that includes new cross-System channels to give voice and create safe spaces, as well as actions that are being taken to increase awareness through training and taking practical action to support staff at all levels across the System.

The webinars included the following key insights:
– If racism is everywhere, then it exists in CGIAR too. But the nature of racism will vary from country to country, and CGIAR should take a global perspective. Unless we define the problem correctly, we will always be solving the wrong thing.
– Building diversity and inclusion brings its own benefits. Enough studies have been done that show the benefits of diversity. "If you still have doubts about the ability of diversity and inclusion to improve performance, then you are being willfully blind."
– Having the conversation is a big step forward. But this conversation needs to be done the right way. CGIAR should allow people of color to attend to their own needs first, for example, by talking only with other people of color to define their needs. Discussions need to be done in a safe space, without fear of consequence. Sharing a story is a gift not an obligation. Have the hard conversations, but do not expect people of color to do all the emotional lifting. People not of color will have to be empathetic.
– Include everybody in the conversation. Equip managers with the tools they need to hold people accountable. Include middle-managers. People don't leave organizations because of the leaders, they leave because of their boss, who is usually a middle manager. Use surveys and tools to identify bias, but go further than just awareness. If we are serious about inclusion, then we all of us – including our leaders – need to be proactive.
– Discomfort is natural and to be expected. Conversations around racism should aim to create more inclusion and to create safety for all. Change does not come from a place of comfort. Training is important.
– Be wary of white fragility, when a person of non-color gets upset or feels guilty about their privilege. Their emotional needs can distract from important conversations. That is why it may be better to have a first round of discussion separately. Allow people of color to be heard without fearing the consequences.
– Intention is important. This is a long process and mistakes may be made along the way. But if people know that you are doing it in good faith and if you are sincere, then they will respond positively.
– Self-education will help. We can each of us take the action needed to make a difference in the workplace. We have to practice learning and curiosity, instead of embarrassment and emotion. Be curious: why do you feel like that?
– Racism is systemic. Awareness is not enough. Are we consciously using anti-racism processes in how we advertise, interview, onboard, mentor, etc.?. Are we using metrics and accountability for sustained effort?
– "Low hanging fruit" may be available for leaders to move forward against racism: comms strategy, statement on Black Lives Matter, new recruitment processes (for example, using standard questions), supporting Employee Resource Groups (ERGs). Talk with people of color in the workplace. They will tell you about things that could be done which will have an impact on the workplace.
– Next steps: The GDI Function is implementing a 10 Point Anti-Racism Action to support cross-System work in this area. As part of its wider GDI advancement efforts, the Function is also launching a knowledge hub online, with links to anti-racism resources.
EXPERTS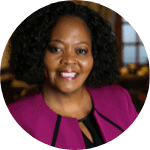 Nene Molefi – Nene was born in Soweto, South Africa. She is the CEO of Mandate Molefi HR Consultants, a company with a track record that spans over 20 years. Her versatility and experience in partnering with boards and executive committees has positioned her well to work with large scale cultural change and DEI projects. Nene has co-authored the Global Diversity & Inclusion Benchmarks and been a Board member of The Center for Global Inclusion. Nene is a regular presenter at conferences around the world. Learn more about Nene here.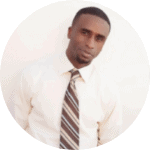 Joel Brown – Joel is the Chief Visionary Officer of Pneumos LLC, a management consulting and coaching company, based in San Francisco, USA, and specializing in cultural intelligence, leadership, change management, and strategic storytelling. Clients have ranged from LinkedIn to the UN, and his "sweet spots" include anti-racism, men's leadership, LGBT inclusion, interpersonal dialogue, and intercultural communication. Joel is a member of several international think tanks such as D2K, the Diversity Collegium, SIETAR, and the Global Community Dialogue. Learn more about Joel here.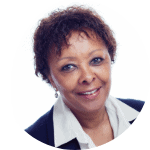 Maria Hutchinson – Maria is a management consultant and certified coach, who has worked with international and intergovernmental organizations for over 30 years. Her UN service includes learning posts with UNHCR, IOM, and UNOG, serving as Chief of Learning and Leadership at UNHQ and as Deputy Director of the UN System Staff College. Currently she is an independent consultant, executive coach and team coach for multiple UN clients. A UK national with Caribbean parents, Maria has helped train senior UN officials and delivered programs in Europe, Asia, Eastern and Southern Africa, and Latin America. Learn more about Maria here.