Quality-assured forages to feed Ethiopia's livestock better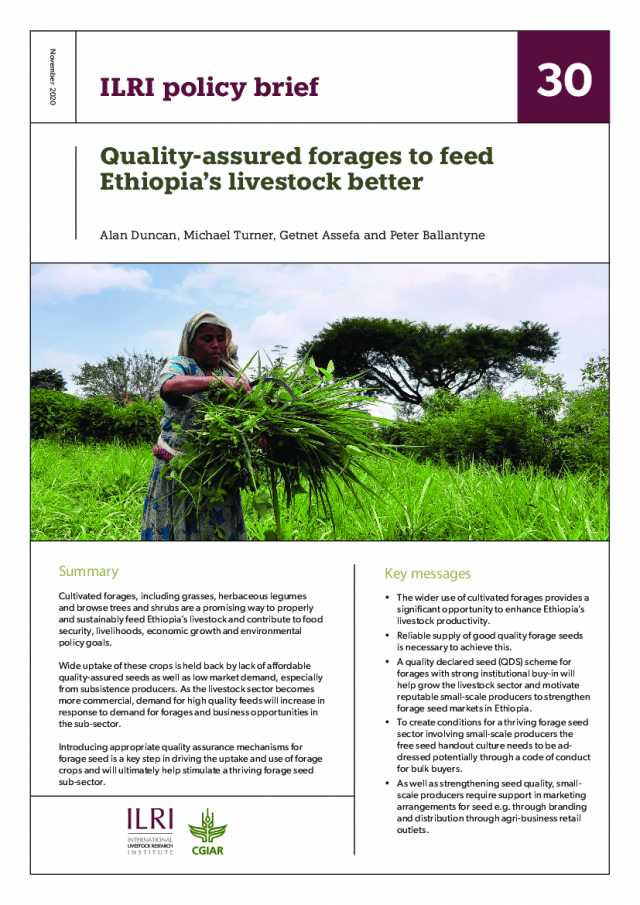 From
Published on

18.11.20

Challenges
Cultivated forages, including grasses, herbaceous legumes and browse trees and shrubs are a promising way to properly and sustainably feed Ethiopia's livestock and contribute to food security, livelihoods, economic growth and environmental policy goals.
Wide uptake of these crops is held back by lack of affordable quality-assured seeds as well as low market demand, especially from subsistence producers. As the livestock sector becomes more commercial, demand for high quality feeds will increase in response to demand for forages and business opportunities in the sub-sector.
Introducing appropriate quality assurance mechanisms for forage seed is a key step in driving the uptake and use of forage crops and will ultimately help stimulate a thriving forage seed
sub-sector.