2018 Global food policy report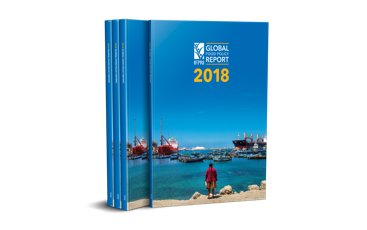 From
Published on

20.03.18

Challenges
Download
IFPRI's flagship report reviews the major food policy issues, developments, and decisions of 2017, and highlights challenges and opportunities for 2018 at the global and regional levels. This year's report looks at the impacts of greater global integration—including the movement of goods, investment, people, and knowledge—and the threat of current antiglobalization pressures. Drawing on recent research, IFPRI researchers and other distinguished food policy experts consider a range of timely topics:
■ How can the global food system deliver food security for all in the face of the radical changes taking place today?
■ What is the role of trade in improving food security, nutrition, and sustainability?
■ How can international investment best contribute to local food security and better food systems in developing countries?
■ Do voluntary and involuntary migration increase or decrease food security in source countries and host countries?
■ What opportunities does greater data availability open up for improving agriculture and food security?
■ How does reform of developed-country farm support policies affect global food security?
■ How can global governance structures better address problems of food security and nutrition?
■ What major trends and events affected food security and nutrition across the globe in 2017?
The 2018 Global Food Policy Report also presents data tables and visualizations for several key food policy indicators, including country-level data on hunger, agricultural spending and research investment, and projections for future agricultural production and consumption.  In addition to illustrative figures, tables, and a timeline of food policy events in 2017, the report includes the results of a global opinion poll on globalization and the current state of food policy.