CGIAR Research Program on Maize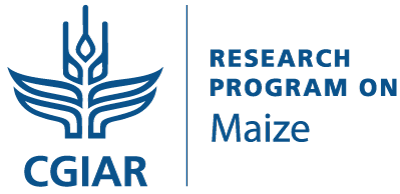 Program leader
B.M. Prasanna & Victor Kommerell
The CGIAR Research Program on Maize (MAIZE) is an international collaboration between more than 300 partners that seeks to mobilize global resources in maize research and development to achieve a greater strategic impact on maize-based farming systems in Africa, South Asia and Latin America.
MAIZE focuses on the needs of the poor and disadvantaged in the maize agri-food systems in low- and middle-income countries, especially in sub-Saharan Africa, Latin America and Asia.
MAIZE combines the strength of farming communities, international and local public and private sector partners, policy makers and development organizations to ensure that CGIAR's maize research-related contribution effectively contributes to the following vision of success:
Increasing demands for food are met and food prices are stabilized at levels that are affordable for poor consumers.
Farming systems are more sustainable and resilient, despite the impacts of climate, and their dependence on irrigation and increasingly expensive fertilizers is reduced.
Increased production in developing countries is achieved mainly through higher yields, thus lessening pressure on forests, hill slopes and other crops.
Poverty and malnutrition are reduced, especially among women and children, and a greater proportion of women and young adults are able to engage in profitable and environmentally friendly farming.
Developing countries are able to compete more vigorously in export markets and ensure benefits for a wide range of actors in the value chain of major food crops.
Disadvantaged farmers and countries gain better access to cutting-edge technologies through innovative partnerships, in particular with advanced research institutes and the private sector.
A new generation of scientists and other professionals is guiding national agricultural research across the developing world and working in partnership with CGIAR, the private sector, policy makers and other stakeholders to enhance efficiency and impact.
Goals and Targets by 2030
26 million (M) farm households adopt improved maize varieties and/or improved agronomic management practices
15 M poor people, of which 50% are women, assisted to exit out of poverty
At least 100 new stress-resilient, nutrient use ecient and nutritious maize hybrids/varieties commercialized by seed company partners
More than US$100 M worth of value added per year, as women and men farmers change to new, improved maize varieties every year
An estimated US$500 M in total harvest losses avoided by farmers' adoption of improved stress tolerant maize varieties
20 M people in target regions consume quality protein maize-based food products

Feature Image: Photo: M. DeFreese/CIMMYT
Contacts
B.M. Prasanna, Program Leader (Nairobi, Kenya) b.m.prasanna@cgiar.org 
Victor Kommerell, Program Leader(Paris, France) v.kommerell@cgiar.org
Jennifer Johnson, MAIZE Communications Officer (Mexico) j.a.johnson@cgiar.org
Leaflet

CGIAR Research Program on Maize leaflet