Senior Manager - Resource Mobilization & Partnerships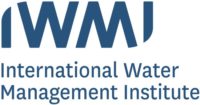 From
Published on

17.01.23
Description
The International Water Management Institute (IWMI), a CGIAR Research Center is looking for a competent, self-motivated, and dynamic candidate to join as Senior Manager – Resource Mobilization & Partnerships. This role may be based in an IWMI Africa office (Ghana, South Africa, Ethiopia, Egypt) or at its Headquarters in Sri Lanka.
Working under the direct supervision of the Director for Business Strategy and Delivery, the Senior Manager – Resource Mobilization & Partnerships will be responsible for sourcing and screening funding opportunities, engaging with donors and funders, overseeing and managing IWMI's pipeline of proposals under submission, and leading the proposal development process.
In order to ensure full integration of the pipeline and proposal development process in IWMI's program management cycle, the Senior Manager – Resource Mobilization & Partnerships will work in close collaboration with the Head of the Program Management Office (PMO). The successful candidate will also work in close coordination with other departments and teams at IWMI, including the research teams, country offices, finance department and the communications team. In addition, the Senior Manager will engage with the Innovative Finance and Resource Mobilization (IFRM) Department of One CGIAR and contribute to system wide integration of Resource Mobilization approaches.
DUTIES AND RESPONSIBILITIES:
Donor relations and donor intelligence
Analyse and monitor donor strategies and ensure the maintenance of complete and up-to-date donor information, supported by the business development team;
Provide assessments and background information on prospective new donors including private sector and foundations;
Develop briefing notes and coordinate communication material for donor visits and events in collaboration with the Communications and Knowledge Management (CKM) Group.
Gather country level business development intelligence from IWMI country offices
Contribute to donor intelligence activities of the CGIAR IFRM Department.
Management of the project proposal pipeline
Oversee the monitoring, identification, screening and summarizing of prospective funding opportunities (e.g. calls for proposals, tenders, requests for tenders, consultancies) and donor opportunities (e.g. launch of new programmes) to ensure the steady flow of research proposals through the project pipeline. Responsible also for the coordination of GO/ No Go approval processes.
Oversight of the IWMI pipeline and provide relevant information and analysis to IWMI's senior management.
Providing support to the proposal development process
Manage IWMI's corporate approach to responding to research calls and commissioned research contracts; and actively guide proposal development and submission processes such that they are responsive to Clients' needs and IWMIs mandate
Advise and support IWMI research teams in the proposal development and submission process including through joint development of proposal strategy, proposal writing training for IWMI staff and maintain and manage a register of external support consultants (e.g. for proposal writing) to assist proposal teams where necessary;
Ensure strict compliance with quality control checks in the proposal development process including due diligence of partners, in order to conform to priorities of the research agenda and standards;
Organize and maintain proposal documentation together with PMO staff. Identify and transmit proposals lessons learned.
Negotiate agreements and contracts with partners and donors, with oversight from the Director for Business Strategy and Delivery
Manage Proposal Development Budget and track Return on Investment (ROI) on all Project developments.
Organize proposal development training together with HR and proposal design workshops along with the Deputy Director General and the theme leads for major proposals
Engagement with Innovative Finance and Resource Mobilization (IFRM) Department of One CGIAR
Support engagement of IWMI with the One CGIAR IFRM Department to achieve optimized benefits for resource mobilization and support integration of water and water systems into joint CGIAR activities and strategies.
Requirements
MINIMUM EDUCATIONAL QUALIFICATIONS AND EXPERIENCE REQUIRED:
Relevant Master's degree management or a discipline relevant to IWMI's mandate
8+ years demonstrated experience with resource mobilization with various bilateral and international donors and organizations including non-traditional donors.
Strong strategic, implementation and project management skills and experience
Superior proposal writing skills.
Extensive experience working at international level and with a variety of international funding agencies.
Experience in the water resources management sector or natural resources sector is an advantage.
Experience working in Africa and with African based regional organizations is an advantage.
KNOWLEDGE, SKILLS AND ABILITIES REQUIRED:
Excellent inter-personal, relationship building and communications skills
Understanding of the research content across the scope of IWMI's work.
Ability to liaise with key donor agencies
Ability to work independently, be flexible and meet deadlines
Strong organizational and writing skills, excellent command of English language
Ability to work across organizational boundaries
Accomplished financial management skills relevant to oversee the project pipeline and resource allocation
Strong self-motivation whilst being a team player
Dynamic and creative approach to work
Entrepreneurial skills
Ability to work effectively in a multi-disciplinary and multicultural setting.
Attention to detail and precision.
Excellent analytical skills.
Benefits
This is an internationally recruited position with a competitive salary commensurate with experience, an attractive retirement plan, comprehensive international insurance coverage and a travel allowance. The successful candidates may also be eligible for additional allowances, which include housing, and shipping assistance.
HOW TO APPLY: Interested applicants should submit a CV, cover letter, and three (3) references, which may be contacted if you are shortlisted. The deadline for applications is February 13, 2023. All applications will be acknowledged; however only short-listed candidates will be contacted.
IWMI believes that diversity powers our innovation, contributes to our excellence, and is critical for our mission. We offer a multi-cultural, multi-color, multi-generational and multi-disciplinary working environment. We are consciously creating an inclusive organization that reflects our global character and our commitment to gender equity. We, therefore, encourage applicants from all cultures, races, ethnicities, religions, sexes, national or regional origins, ages, disability status, sexual orientations, and gender identities.