Research Fellow/Senior Research Fellow and Program Leader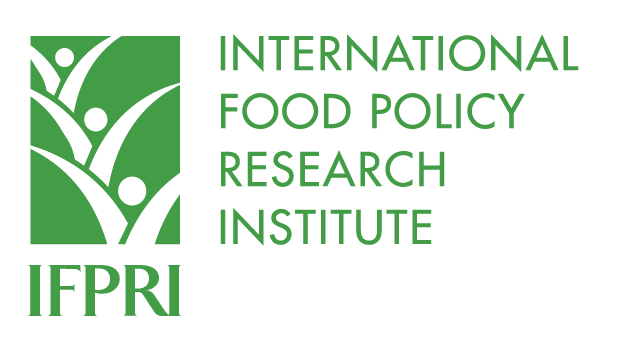 From
Published on

28.01.21
Job Summary:
The International Food Policy Research Institute (IFPRI) seeks a qualified candidate to serve as a Research Fellow/Senior Research Fellow and Leader of its country strategy program in Malawi for a two-year, exempt, renewable appointment. This position will be based in Lilongwe, Malawi and reports to the Director of the Development Strategy and Governance (DSG). The final grade level will be determined by demonstrated experience and track record of publications.
The Malawi country strategy program aims to enhance capacity in Malawi for evidence-based policy making in the areas of agriculture, food security, and nutrition. It supports research and capacity strengthening for the implementation of Malawi's national agricultural development strategies. It addresses policy effectiveness and coherence within the agricultural sector as well as between the agricultural sector and other sectors key to economic growth, poverty reduction, and food security. Key research and capacity strengthening activities will be carried out with a broad array of agricultural sector stakeholders, including Malawi's Ministry of Agriculture and Food Security, other concerned government departments, key Malawian universities and research institutes, and selected private sector and nongovernmental organizations.
It is anticipated that about 30 percent of the job will be allocated to program management, including fundraising, and the other 70 percent to research, capacity building, and policy communication and outreach activities related to the country program. The Fellow will complete research projects, publish papers/books, and participate in various conferences, policy advisory forums, and capacity strengthening training programs.
Essential Duties:
Specific duties include, but are not limited to:
Research/Capacity Building. Based on an identified program of work, leads or participates in specific empirical research or special studies, organizes or provides support to targeted training programs, and coordinates with Washington-based and in-country staff on specific research and training activities that fall within the country program. Maintains oversight on and coordinates research by IFPRI staff and with local partners to maintain a strong flow of outputs.
Policy Communication: Maintains active policy communication with national counterparts through organizing regular high-level policy symposiums and seminars, publishing policy briefs and discussion papers in publication series of the Malawi country strategy program or of IFPRI; establishing active links with various national research institutions; and liaising with stakeholders and donors in Malawi's agriculture sector on a regular basis. Maintains a proactive stance within IFPRI of engagement with the government of Malawi – particularly the Ministry of Agriculture and Food Security, but also some other ministries and agencies – and other stakeholders – particularly the Donor Committee on Agriculture and Food Security.
Program Management: Manages local office staff, manages program resources, updates annual work programs, reports annual performance, and maintains regular communication with the IFPRI-Washington office. Manages and monitors national collaborators and IFPRI researcher activities.
Fundraising/Resource Mobilization: Through an active in-country presence, identify additional research funding opportunities, respond to in-country policy research needs, channel donor resources to available skills and expertise in IFPRI, and liaise between non-country program IFPRI activities and local donors, if needed (and requested).
Required Qualifications:
PhD in Economics, Agricultural Economics, Public Policy, Public Finance or closely related field.

Five or more years of post-PhD research and outreach experience in agricultural policy issues, with internationally recognized publications.

Experience in policy making or in a policy advisor position, and strong team-building, managerial and networking skills.

Knowledge and experience working in Africa.

Ability to work across disciplines and cultures.

Excellent written and spoken English.

Proven record of fundraising success for projects.

Demonstrated experience supervising staff.
Preferred Qualifications:
Knowledge of and experience working in Malawi.

Experience working with national Ministries of Agriculture

Past engagement with the operations at country level of bilateral or multi-lateral donors
Physical Demand & Work environment:
Employee will sit in an upright position for a long period of time with little opportunity to move/stretch

Employee will lift between 0-10 pounds

Employee is required to have close visual acuity to perform activity such as: preparing and analyzing data and figures; transcribing; viewing computer terminal; extensive reading
TO APPLY:
Click on the following link to access the Research Fellow/Senior Research Fellow – Malawi/DSGD job application:
https://phf.tbe.taleo.net/phf04/ats/careers/v2/viewRequisition?org=IFPRI&cws=43&rid=2285
Please complete the online application and provide a complete resume, cover letter accompanying the application should describe the candidate's interest and any experience in these research topics, and 3 references. For more information about IFPRI, please visit our websites at www.ifpri.org.
The International Food Policy Research Institute (IFPRI) is an equal employment opportunity employer – F/M/Disability/Vet/Sexual Orientation/Gender Identity.