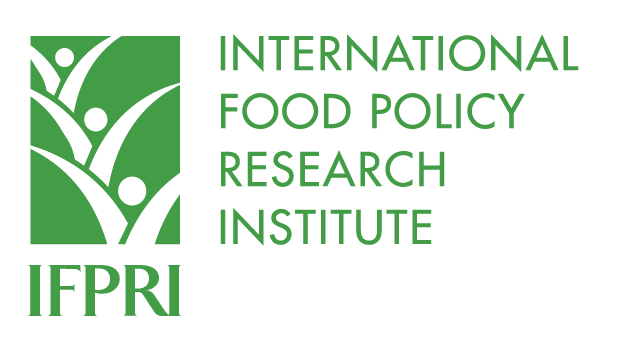 From
Published on

06.01.23
Job Summary:
The International Food Policy Research Institute (IFPRI) seeks a qualified candidate to serve as a Research Analyst I or Research Analyst II within the Markets, Trade, and Institutions Division (MTID). The position offers an opportunity to gain first-hand field and analysis experience in an international organization undertaking cutting-edge development research based in Washington D.C. This is a one-year, exempt, renewable appointment. The successful candidate will support senior research staff in MTID with managing databases, and dashboards for ongoing monitoring food security data and the development of a real-time forecasting system for food crises and events that affect global food security.
Final position title will be based on experience.  
Essential Duties:
Specific Duties include but are not limited to:
Use Open Source/Digital technologies to organize, clean and manage complex, voluminous, and different varieties of data sources and platforms
Assisting with planning and executing ETL (extract, load, transform) pipelines from multiple sources, ensuring adherence to the research design, monitoring data quality, and supporting data analysis as needed
Build well-managed data solutions, predictive models, dashboards, and other tools and capabilities to enable self-service frameworks for users and policymakers interested in food security
Conducting literature reviews, preparation of tables and graphs to contribute to proposals, project deliverables, briefs and papers.
Preparing datasets for public access to promote transparency and openness in social science research
Contribute to management of research projects and coordination with partners
Other duties as assigned
Required Qualifications:
At Research Analyst I, Bachelor's degree plus two years of relevant professional experience (acquired through an RA-ship or an independent research project, are strongly preferred) or Master's degree in economics, agricultural and applied economics, public policy, nutrition, or a closely related field.
At the Research Analyst II level, Master's degree in one of the above fields plus minimum of three years of professional work.
Excellent skills in programming in a language with broad statistical analysis capabilities (e.g., STATA, R, Python) and accessing/managing databases.
Excellent econometric skills including knowledge of cross-section, time-series, and panel data
Familiarity with quantitative research methods used in development economics.
Familiarity with machine learning models and methods
Familiarity with time-series methods and forecasting
Familiarity with cloud computing
Demonstrated ability to perform in-depth statistical analysis and report the results.
Demonstrated professional level of attention to detail evidenced by accurate and reproducible work.
Experienced in conducting literature reviews of academic publications, research reports, etc.
Demonstrated fluency in written and spoken English
Demonstrated ability to consistently meet deadlines and manage time well
Excellent interpersonal skills and to work in a team-oriented multi-cultural environment.
Ability to work independently, with initiative and minimal supervision.
Ability and willingness to travel.
Preferred Qualifications:
Highly skilled in programming in STATA or R
Skilled in programming in Python and SQL, is a strong plus
Strong background and knowledge of machine learning and forecasting evidenced by training and experience, is a strong plus
Strong background in applied economics evidenced by training and experience in causal inference methods
Experience with cloud computing
Experience related to agriculture and nutrition data, is a strong plus.
Demonstrate ability to explore and quickly grasp new technologies to progress varied initiatives
Physical Demand & Work environment:
Employee will sit in an upright position for a long period of time.
Employee will lift between 0-10 pounds.
Employee is required to have close visual acuity to perform activity such as: preparing and analyzing data and figures; transcribing; viewing computer terminal; extensive reading.
IFPRI provides research-based policy solutions to sustainably reduce poverty and end hunger and malnutrition. The Institute conducts research, communicates results, optimizes partnerships, and builds capacity to ensure sustainable food production, promote healthy food systems, improve markets and trade, transform agriculture, build resilience, and strengthen institutions and governance. Gender is considered in all of the Institute's work. IFPRI collaborates with partners around the world, including development implementers, public institutions, the private sector, and farmers' organizations. IFPRI is a member of the CGIAR Consortium.
IFPRI offers a multicultural, collegial research environment with competitive salary and excellent benefits. IFPRI is an international and equal opportunity organization and believes that diversity of its staff contributes to excellence.
IFPRI Washington D.C has a hybrid work environment that allows staff members a minimum of two days in-office work and three days remote work.
At IFPRI, we prioritize the health, safety and wellbeing of our employees, families, and friends.  In response to the increased transmissibility with recent COVID-19 variants, all US-based employees must be fully vaccinated for COVID-19 and provide proof thereof, as a condition of employment. Accommodations due to medical or religious exemptions will be considered.
To Apply:
Internal Candidates – Please send cover letter & resume – via email – to Monica Dourado/ Gabriela Paez. Applications without cover letters will not be considered.
External Candidates – Click here to access the Research Analyst I/II position: