Expression of Interest: Roster of Investigation Consultants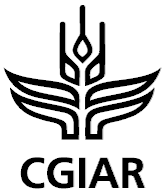 From
Published on

20.06.23
What we are seeking:

The CGIAR System Organization through its Office of Ethics and Business Conduct (EBC) seeks to establish a roster of workplace investigation experts with the aim of engaging the consultants on a need basis. EBC is looking for highly skilled and respected investigators to work with the support of the Office to conduct independent preliminary reviews and full investigations into allegations of misconduct, committed either internally by staff or externally by third parties (vendors, partners etc.) in accordance with applicable professional standards and CGIAR policies and procedures.
We are seeking experts on specific misconduct issues including but not limited to:
Abuse of authority/power
Conflicts of interest/loyalty
Fraud

Research related misconduct

Retaliation

Sexual Exploitation, Abuse and Harassment

Workplace Harassment, bullying and discrimination
Who we are:
CGIAR is a global research partnership of International Agricultural Research Centers whose mission is a world with sustainable and resilient food, land, and water systems that deliver diverse, healthy, safe, sufficient, and affordable diets, and ensure improved livelihoods and greater social equality, within planetary and regional environmental boundaries.
One CGIAR is a dynamic reformulation of CGIAR's partnerships, knowledge, assets, and global presence, aiming for greater integration and impact in the face of the interdependent challenges facing today's world.
Reporting directly to the Audit, Finance, and Risk Committee (AFRC) the Ethics and Business Conduct (EBC) function was established in July 2021. EBC serves all the Research Centers and the CGIAR System Office headquartered in Montpellier, France.
In addition to the classic international organization ethics office roles (policy development, training and culture development, outreach and advisory services) EBC is mandated to investigate internal administrative allegations of misconduct, together with allegations of wrongdoing on the part of third parties (CGIAR partners and vendors).
EBC issued its first annual report in October 2022 highlighting the various activities undertaken between July 2021 and July 2022, and just recently co-created a new suite of CGIAR-wide policies complementing CGIAR Centers policies.
With a workforce of over 10,000 people, representing 136 nationalities and working in 109 countries, CGIAR is committed to cultivating a work environment that meets the highest standards of ethical conduct, accountability, efficiency, and respect towards others.
You can find further details on our website https://www.cgiar.org/.
Scope and expected deliverables and timeline:
Qualified consultants will be placed on the roster for one year with a potential for two
additional renewal years. Work assigned to roster-based consultants will not exceed 180 days a year and will be contracted through the CGIAR System Organization based in Montpellier, France. There is no guarantee of work for consultants placed on the roster.
General tasks include:

Perform thorough and comprehensive preliminary assessments of allegations under the guidance of EBC

Develop investigation plans and methodologies in accordance with EBC's internal investigation manual and international best practices

Gather evidence and establish facts through effective interviewing of complainants, witnesses and subjects and analysis of other relevant evidence

Lead sound and professional analysis of the gathered evidence

Ensure investigative results are drafted in a concise, detailed and timely manner.
Specific tasks include:
Take all steps necessary to protect identity of the whistleblower(s) and those involved in investigations

Work closely with the relevant Ethics focal point

Travel to field as may be required

Promote a culture of due process and ethical compliance
Timeline
The timelines will be discussed with the project manager prior to engagement.
Knowledge, skills, and abilities: This role requires:
a significant understanding of working in a non-profit and international setting,

international employment law, corporate governance concepts and processes, corporate

compliance and risk/crisis management strategies.

an extensive experience in leading broad and comprehensive administrative investigations

at all levels of complexity, seniority, and time requirements.

a sound knowledge of investigation methodologies and principles.

the ability to communicate effectively, both in writing and orally.
Investigators will be driven by these essential principles:
Confidentiality – the rights and welfare of subjects, and the data collected, are respected and protected.
Independence – all information is reviewed and analyzed using the same standards of impartiality and objectivity to those involved in the investigation.
Mindset – consultants demonstrate perseverance and composure, a deep capacity for discernment in the fact-checking process and a level of agility necessary to respond to unforeseen events.
Professionalism – investigations are conducted in a manner that reflects the values of CGIAR.
Evaluation Criteria:
Roster applicants will be evaluated on the following criteria:
Relevant academic and professional qualifications

Relevant professional experience in investigations in an international organization

Satisfactory references

Language: Knowledge of an additional language to English would be welcome

Consultants will be required to declare any potential perceived or real conflicts based on past and current personal and professional affiliations, in accordance with the CGIAR conflict of interest policy.

Consultants subject to any past or current international sanction or debarment will not be eligible for this role.
Bid Schedule and Dates:
The following schedule includes key milestones and their associated completion dates and is provided primarily for planning purposes. CGIAR System Organization may modify the project timeline at its discretion.
Indicative dates
Milestone

13-Apr-23

Publish bid notice of Expression of Interest

15

-Ju

l

-23

 

Deadline for submission of applications
Applications to be reviewed on a rolling basis until the roster is filled.

From May-23

 

Interview of shortlisted candidates (where applicable)


TBA

 

Consultant selected and informed by CGIAR
How to submit an application:
Please submit your application letter and CV including expected daily rate by email to smo- bidding@cgiar.org no later than 15 July 2023, midnight (Paris time).
The email subject line should read "Expression of Interest: Roster of Investigation Consultants"