Evaluation of CGIAR Contributions to Its 2022 Aspirational SLO Targets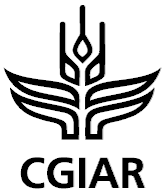 From
Published on

21.10.22
Commissioners of the Evaluation: Joined-Up MELIA workstream of the PPU
Download the full terms of reference
Background to the evaluation
Between 2017 and 2021, CGIAR Research Programs (CRPs) aspired to develop research outputs that aimed to contribute to its Strategy and Results Framework. The framework had an impact pathway, with outputs and Program outcomes first feeding into sub-Intermediate Development Outcomes and Intermediate Development outcomes (sub-IDOs and IDOs) and eventually to three System Level Outcomes, each with several targets for 2022 and 2030.
CRPs received their funding (windows 1 and 2) but also weaved bilateral and window three funded projects into their programs so that more CGIAR research was mapped to the CRPs (more than 85%). The CRPs were asked to report contributions to the higher-level System Level Outcome (SLO) targets as part of their annual reporting process. In addition, there were impact assessment studies commissioned by the Standing Panel on Impact Assessment (SPIA) which demonstrated the contribution of CGIAR to one or more key adoption or impact variables.
The 12 CRPs came to a close in December 2021, and a new Results Framework was developed and approved in 2020. In formally retiring the previous Strategy and Results Framework, the System Council agreed on the following:
"We see a range of benefits in providing data on CGIAR's contribution to the SRF aspirational 2022 targets, not least because the learning potential it would provide to inform future reporting on CGIAR's contribution to those Collective Global 2030 Targets (based on the CGIAR 2030 Research and Innovation Strategy and its Results Framework).
These data would be provided by mid-2023, building on the contributions from the now ended CRPs, and the first year of implementation of the 2022-2024 Investment Prospectus." – CGIAR System Council (2022) Retiring 2016-2030 'SRF'
Although the System Council's request focuses on 'providing data', the learning value of such an assessment would benefit from extending beyond the provision of numbers. These critical assessments could include how the SRF targets were met or unmet and if the targets were overly ambitious from the outset. This evaluation builds on 12 CRP reviews conducted in 2020 and the 2021 Synthesis. These reviews and syntheses include a substantial amount of evaluative evidence on setting/achieving targets and provide the needed foundation for this evaluation.
Indeed, better understanding the challenges in meeting the contributions to the aspirational targets or providing rigorous evidence to support those contributions should be key objectives of the assessment.
Brief description and clients
The overarching objective is to design and implement an assessment of the CGIAR contribution to its 2022 aspirational "System Level Outcome Targets" and make recommendations to enhance the portfolio's use of targeting in the future.
The purpose of the evaluation is to provide essential evaluative information for decision-making by CGIAR governance, management, funders and partners on issues such as targeting setting and CGIAR SLO contribution. Specifically, the evaluation results are expected to provide input learning in the current portfolio.
The main stakeholders of this work are the executive management team and science directors of the CGIAR, CGIAR System Council, CGIAR centers and researchers, notably those participating in the CRPs and now in the initiatives. CGIAR Independent Advisory and Evaluation Service (IAES) and SPIA – also have a keen interest and can contribute to the study's design. The stakeholders will be consulted throughout the assessment through various means.
Project Timeline
The evaluation is expected to begin November 10, 2022, and end in June 2023. A tentative schedule is provided in Table 3 above.
How to apply
Please submit the following as separate documents:
A brief statement of no more than two (2) pages of text identifying the type of service proposed and highlighting three (3) examples of the publications /reports (for functional/image examples please provide links.)
A CV including two (2) references (no more than two pages)
Daily rate in USD. These rates will be applied for the full period the consultant is on contract
Please submit documents to smo-bidding@cgiar.org.
All applications must be received no later than 31 October, 2022. Only electronically submitted applications will be considered. Late applications will not be considered.
Applications will be reviewed on a rolling basis through the stated deadline. Only short-listed candidates will be contacted. Please note: these consultancies are not designed for work of a continuing nature, or to lead to a staff position and as such, there should be no expectation of continued employment at the end of the contract.
Download the full terms of reference