Consultant: Junior Project Officer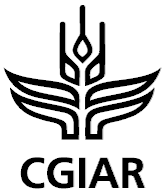 From
Published on

30.10.20
Description
The international Commission on Sustainable Agriculture Intensification (CoSAI) is looking for a Junior Project Officer.
This is an international position. The work will be undertaken remotely, working from home (full-time), located in time zones GMT/UTC to GMT/UTC+3.
Introduction to CoSAI
The international Commission on Sustainable Agriculture Intensification (CoSAI) was set up to address the question of Support to Transformative Innovation for Sustainable Agriculture Intensification (SAI). Transformative changes in agriculture and food systems are urgently required to produce enough nutritious food to meet rapidly-increasing global demand, while protecting and improving the natural environment and "leaving no-one behind". These are formidable challenges, and it is widely agreed that a major step up in innovation (technical, institutional, policy and financial) is needed.
CoSAI's ambition is to influence global public investment and the enabling environment for innovation for SAI to address the most pressing problems of the Global South. The 21 Commissioners are all from the Global South and represent a variety of countries, organizations, and disciplines. The Commissioners are working together with the support of the Secretariat to identify key questions regarding the needs for innovation in SAI, to collect evidence to answer these questions, and to hold discussions with key stakeholders.
CoSAI was initiated by and is being funded through the CGIAR Research Program on Water, Land and Ecosystems (WLE). WLE is led by the International Water Management Institute (IWMI) in collaboration with seven other CGIAR partners. The small Secretariat of CoSAI is based in the WLE offices within IWMI in Battaramulla, Sri Lanka. (Currently, due to Covid-19, only the Head of Secretariat is located in this office, and other consultants and interns are working virtually, in locations ranging from the USA to China.) CoSAI is expected to be operational from March 2020 to December 2021.
Indicative tasks for the position
The main activities of CoSAI during the period of this appointment are expected to include:
Internal meetings of Commissioners and their working groups.
External meetings of CoSAI together with external experts and stakeholders
Commissioning and overseeing consultancy studies related to the CoSAI big questions.
One face to face meeting of Commissioners to finalise CoSAI conclusions, in a globally-central location such as Rome or Cairo (to be confirmed, depending on the Covid-19 situation).
Side events and speakers at other international meetings, in particular the 2021 EAT meeting and the 2021 World Food Summit. Most of these are expected to be virtual.
Producing reports, publications and briefings, including a final Commission report.
In this context, the main activities of the Junior Project Officer are expected to include:
Liaising with Commissioners, within and across the Commission working groups, including keeping the Microsoft Teams site organized & updated and email correspondence
Coordinating organization of CoSAI internal and external meetings and workshops, including helping run meetings and taking minutes, and supporting inputs to external meetings. Most of these meetings will be virtual, but if the Covid-19 situation changes in 2021, there is a possibility of a meeting outside Sri Lanka which may require travel. (Note that CoSAI Commissioners and other stakeholders are spread across the world, and many of their virtual meetings take place between 12 and 3 PM GMT/UTC. The postholder will need to be available to support and minute these meetings.)
Facilitating and supporting CoSAI communications strategy and outreach activities, working closely together with the WLE Communications team. This is likely to include:

Contributing to social media campaigns and responding to communications on social media channels
Helping maintain the CoSAI website, uploading, proofreading and contributing to blogs, news stories and other communications

Project coordination and administration, including monitoring the project budget
Inputs and edits to Commissioner blogs and op-eds on Commission findings and Commissioners' areas of expertise
Compiling and correcting references for Commission research in the Commission's reference database
Other activities may include evidence gathering and compilation and presentation of evidence on sustainable agriculture intensification, depending on skills and experience.
Further information can be obtained from Ms. Rebecca Blevins, CoSAI Consultant (r.blevins [at] cgiar.org).
Duration: November 2020 to December 2021
Your application must include a copy of your curriculum vitae, together with a cover letter, one or more writing samples – for example reports, essays, or published blogs or news articles if available; and the names and e-mail addresses of three professional referees.
Please note that only short-listed candidates will be contacted.
Requirements
We are looking for an educated self-starter, highly competent organizer and administrator with excellent written English skills, good numeracy, software skills, and a flexibility to undertake the tasks this position requires, including the ability to work unsocial hours when necessary. A technical background in agriculture or environment would be a significant advantage, and previous communications or event planning experience is also desirable.
Essential: bachelor's degree (minimum) in natural or social sciences or similar
Essential: a minimum of one year's experience in relevant work
Essential: excellent and concise English writing, close attention to detail
Essential: demonstrated organisational skills and experience, including organizing and minuting meetings
Essential: highly self-motivated and proactive with good time management and multi-tasking skills, able to work under pressure to meet deadlines
Essential: good software skills, including (essential) Microsoft Word, Excel and PowerPoint and (desirable) Microsoft Teams, Zoom, Skype, Doodle
Essential: flexibility to undertake a range of tasks, as the situation requires
Highly desirable: technical background in agriculture and/or environment
Highly desirable: experience of working virtually in an international, multicultural environment
Desirable: communications experience including technical writing, websites and/or social media, and skills in visual layout
Desirable: virtual events management experience