Associate Research Fellow/Research Fellow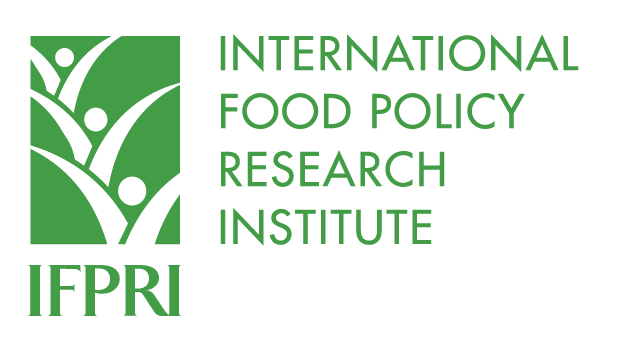 From
Published on

07.10.22
Job Summary:
The Africa Regional Office (AFR) of the International Food Policy Research Institute (IFPRI) seeks a qualified candidate to fill the position of Associate Research Fellow/Research Fellow for a two-year, renewable appointment, based at IFPRI's AFR-Addis Ababa office. The incumbent will be responsible for conducting research, providing technical and analytical support to the National Information Platform for Nutrition (NIPN), and generating peer-reviewed research for national and international consumption.  Related to their fields of expertise, the candidate will also lead capacity strengthening activities to enhance data analysis. In addition, the candidate will work closely with NIPN policy analysts and the GIZ policy advisor to identify gaps in evidence to use for implementation of Ethiopia's Food and Nutrition Strategy (FNS). Participation in global NIPN experience sharing is also expected.
The National Information Platform for Nutrition (NIPN) is a global initiative, currently working in nine countries, supporting improved evidence-based decision making for nutrition. This second phase (NIPN II) is scheduled to run from December 2022 until December 2024.  In Ethiopia, NIPN is based at the Food Science and Nutrition Research Directorate (FSNRD) in the Ethiopian Public Health Institute (EPHI). The International Food Policy Institute (IFPRI), operating under the Ethiopian NIPN Technical Assistance project, and in partnership with relevant staff members of Deutsche Gesellschaft für Internationale Zusammenarbeit (GIZ), will provide technical and analytical support to NIPN.
Primarily relying on existing data, NIPN generates quantitative evidence that is used by decision makers for developing policy, designing programs and allocating investments. To do so, the NIPN implementation cycle consists of three operational elements: policy question formulation, identification and analysis of data, and communication and outreach of research findings. In addition, NIPN also maintains a national nutrition data platform, which allows for the deposit of relevant datasets, reports, and other documents, useful for advocating for nutrition-related issues.
Please note that ARF appointments at IFPRI have a maximum term of three (3) years, inclusive of any approved appointment extensions. After the maximum appointment term, ARFs may be considered for a promotion to the next level.
The final grade level (ARF or RF) for this position will be determined by demonstrated experience and track record of publications.
Essential Duties:
Duties include but are not limited to:
Conduct research and analysis related to nutrition-related issues in Ethiopia and beyond
Maintain a high level of research output for publication outlets both within IFPRI, and for peer-reviewed journals within the wider scientific community
Contribute to the formulation of policy/research questions with the NIPN team and other relevant stakeholders
Conduct statistical analysis, prepare technical/donor reports, journal articles, and dissemination materials including blogs and project/policy notes.
Disseminate research findings of NIPN outputs/findings to government, donors, the academic community, and other stakeholders at national, regional, and international levels
Support the execution of NIPN 2.0
Liaise with NIPN policy analysts, the GIZ policy advisor and government stakeholders to identify evidence gaps
Conduct local demand capacity-strengthening activities
Support the development of policy briefs and research notes from findings
Publish research in peer-reviewed publications
Supervise research support staff and provide professional mentoring
Manage research reporting requirements to primary donor agency (GIZ)
Maintain and coordinate excellent relationships with researchers, donors and other partners
Participate in other IFPRI nutrition related projects as needed
Required qualifications:
PhD in international nutrition, public health, epidemiology, or closely related fields
Proficiency in quantitative research methods
Prior research on topics related to nutrition in low and middle-income countries (LMICs)
Demonstrated ability to publish in peer-reviewed journals
Experience in conducting systematic reviews and meta-analysis
Ability and experience in supporting internal and external relationships with project teams, donors, and collaborators
Excellent written and spoken English
At the Research Fellow Level:
Excellent publication record in peer-reviewed journals
3+ years of post-PhD experience relevant to the job and demonstrated fundraising experience
Demonstrated leadership skills and experience building and managing teams
Preferred Qualifications:
Understanding of multi-sectoral program and policy design and implementation, and experience working and engaging with program implementers and policy makers
Experience working in multi-cultural, multi-disciplinary teams
Capability and interest in capacity strengthening and policy dialogue with government officials, international agencies, NGOs and donors
Proficiency or fluency in Amharic or other local language spoke in Ethiopia
Physical Demand and Work Environment
Employee will sit in an upright position for a long period of time with little opportunity to move/stretch.
Employee will lift between 0-10 pounds.
Employee is required to have close visual acuity to perform activities such as: preparing and analyzing data and figures; transcribing; viewing computer terminal; extensive reading.
IFPRI provides research-based policy solutions to sustainably reduce poverty and end hunger and malnutrition. IFPRI's strategic research aims to foster a climate-resilient and sustainable food supply; promote healthy diets and nutrition for all; build inclusive and efficient markets, trade systems, and food industries; transform agricultural and rural economies; and strengthen institutions and governance. Gender is integrated in all the Institute's work. Partnerships, communications, capacity strengthening, and data and knowledge management are essential components to translate IFPRI's research from action to impact. The Institute's regional and country programs play a critical role in responding to demand for food policy research and in delivering holistic support for country-led development. IFPRI collaborates with partners around the world and is a CGIAR Research Center.
IFPRI offers a multicultural, collegial research environment with competitive salary and excellent benefits. IFPRI is an international and equal opportunity organization and believes that the diversity of its staff contributes to excellence. Women and developing country professionals are encouraged to apply.
TO APPLY:
https://phf.tbe.taleo.net/phf04/ats/careers/v2/viewRequisition?org=IFPRI&cws=43&rid=2884