Associate Research Fellow/Research Fellow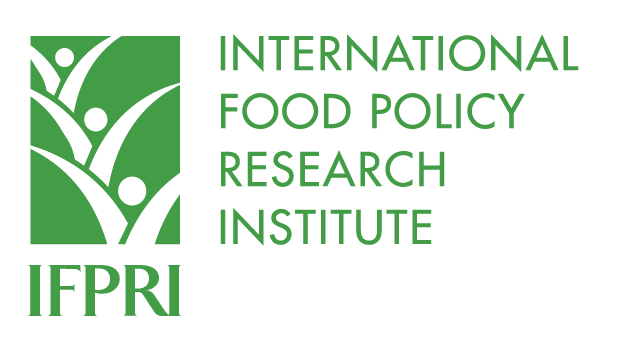 From
Published on

20.05.22
The International Food Policy Research Institute (IFPRI) is transitioning into a unified One CGIAR. Over the course of 2022, the structural modeling expertise currently housed within IFPRI's Development Strategy and Governance Divison (DSGD) and Environment and Production Technology Division (EPTD) is expected be housed within a Foresight and Policy Modeling unit charged with developing transformation strategies for food, land, and water systems.
Within this context, the International Food Policy Research Institute (IFPRI) seeks a qualified candidate to serve as an Associate Research Fellow or Research Fellow (depending on skills and experience). This is a two-year, renewable, exempt appointment based at IFPRI's Washington, DC Office. 
The ideal candidate will have demonstrated aptitude with modeling water resources at multiple scales, experience in developing and operating modeling suites that link biophysical and economic models, and interest/experience in the analysis of risk and uncertainty. The successful candidate will work on interdisciplinary teams to conduct research and disseminate knowledge that (for example): assists national level policy-making units with confronting the challenges posed by climate change; illuminates pathways to net zero emissions by 2050 at country, regional and/or global levels; fosters regional strategies for resilient growth and development in a context of climate change; and assists countries in formation of investment plans notably in water resources including hydropower. Specific areas of research are expected to be developed in accordance with the intersection of the interests and skills of the successful candidate and the objectives of the Foresight and Policy Modeling unit.
It is anticipated that about 80 percent of the job will be dedicated to applied research, and the remaining 20 percent will be allocated to capacity-building, policy engagement, and outreach activities supporting evidence-based decision-making.
Essential Duties
Specific duties include but are not limited to:
Conducting research in the service of One CGIAR's mission to advance positive transformation of food, land, and water systems.

Supporting efforts to strengthen the capacity of partner organizations and networks to conduct scholarly research and communicate evidence-based policy recommendations.

Preparing project reports, research papers, presentations, and peer-reviewed journal articles in collaboration with CGIAR researchers, other collaborators, and partners.

Regularly communicating research outputs via policy seminars, policy briefs, and peer-reviewed publications to a broad spectrum of stakeholders, including researchers, academics, policymakers, and government officials. 

The successful candidate will work with a multi-disciplinary and multi-cultural team of researchers and is expected to engage in a broad range of research projects and activities consistent with the research program of the Foresight and Policy Modeling unit.
Required Qualifications
PhD in Water Resources Engineering, Hydrology, or closely related field

Significant expertise in using water resources systems and hydrologic models linked to economic and other simulation models to evaluate policies related to food, land, and water systems.

Demonstrated capabilities in quantitative analysis and ability to use spatial data and methods in innovative and policy-relevant ways to examine water resource management issues in the context of climate change and other major drivers.

Strong interpersonal skills and ability to work well both with a team and independently.

Ability to work in a dynamic environment, take initiatives to resolve issues and effectively work with minimal supervision.

Excellent written and verbal communication skills in English.

Willingness to travel extensively (including internationally) as required.
Additional requirements at the Research Fellow level:
At least 3 years of post-PhD experience relevant to the job and demonstrated fundraising experience.

Excellent publication record in peer-reviewed journals.

Major external recognition within professional peer network based on publications and other leadership activities.

Demonstrated leadership skills and successful experience building and managing teams.
Preferred Qualifications
Demonstrated leadership skills and strong experience building and managing teams.

Excellent publication record in peer-reviewed journals

Major external recognition within peer professional network due to publications and other leaderships activities

Relevant

 research experience as applied to developing country contexts in Africa, Asia, and/or Latin America.

Demonstrate

 ability to produce high-quality written reports, oral presentations, blog posts, and other forms of written and oral communications associated with scholarly research outputs
Physical Demand & Work environment
Employee will sit in an upright position for a long period of time

Employee will lift between 0-10 pounds.

Employee is required to have close visual acuity to perform activities such as: preparing and analyzing data and figures; transcribing; viewing computer terminal; extensive reading.
The International Food Policy Research Institute (IFPRI) is an equal employment opportunity employer – F/M/Disability/Vet/Sexual Orientation/Gender Identity.
Apply Here