AfricaRice -TAAT CONSULTANT SERVICES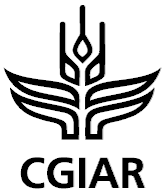 From

AfricaRice

Published on

22.04.21
TAAT CONSULTANT SERVICES
Financing Agreement reference: P- Z1-A00-016
Project ID No.: 2100155036067
This request for expression of interest follows the General Procurement Notice for this project that appeared on the African Development Bank Group's Internet Website(www.afdb.org) 16th August, 2018
AfricaRice, a leading Pan – African rice research organization committed to improving the livelihoods in Africa though strong science and effective partnerships is implementing the TAAT AfricaRice Compact, financed through a grant from the African Development Bank towards the cost of the Technologies for African Agricultural Transformation (TAAT) Program and intends to apply part of the proceeds for this grant to facilitate payment for a consultant- TAAT AfricaRice Assistant Accountant who will be based in Abidjan, Côte d'Ivoire.
The Consultant is expected to Analyse project expenditures and prepare financial reports for the AfDB supported projects including supporting documents based on the donor's standards and where necessary, AfricaRice standards; maintain complete record of all-important project documents and coordinate with project leaders to ensure adherence to the financial implementation aspects of the project agreement, clarify financial issues, answer queries, and give updates on the financial status of the project; regularly liaise with accountants and project focal points of beneficiary countries to ensure project funds disbursed to them for the implementation of activities are properly and timely justified; monitor funds utilization of projects and schedule of instalments to ensure readily available up to date funding status information necessary for management decision; in collaboration with the project Coordinator(s) and scientists, draw up quarterly,
semi-annual or annual budgets in line with the overall project activities, operational and procurement plans as per grant's requirements and monitor expenditure by scientists and other staff to ensure they do not overspend their allocations; handle accounting treatment and financial transaction with respect to disbursements to project collaborators and partners, as needed; review and verify adherence to budgetary
requirements of expenditures of projects and ensure proper recording of valid transactions during the month end and year-end closing of books; produce reports, statements and schedules for audit purposes.
The consultant will also prepare payment vouchers, petty cash payment vouchers, journal vouchers etc. and be responsible for posting into general and other account ledgers, as needed; provide bank reconciliation
status on relationship between the project and its commercial banks; maintain advances and asset registers related to the project; analyse the variances against approved budgets on a monthly basis and determine the
main reasons for major variations and discuss corrective steps with the Budget-holder in close liaison with the PBM; review request for official mission authorizations, purchase requests, staff recruitment requisitions
(regular, temporary, and consultant) and fund transfer to check availability of funds and correct account to charge; liaise with Convention and Grants Unit on AfDB report deadlines and submission; perform other
relevant tasks that may be assigned by the supervisor.
The desired consultant should possess at least a Bachelor's degree in Accounting or related fields, 5 years' work experience in Accounting, with 2 years in Project accounting and work experience with an international
organization specially in a CGIAR accounting system. Other knowledge and key competencies required will include, good knowledge in MS office including the ability to operate computerized accounting and
spreadsheet programs; ability to learn new ICT applications quickly; effective verbal, listening and written communication skills in French and English; effective organizational, stress and time management skills;
ability to work independently or as a team member; good agricultural and seed production knowledge will be an advantage. Candidate will also be results driven and demonstrate proficiency in reporting to donors.
AfricaRice now invites eligible candidates to submit their Expression of Interest (EOI), including their detailed CV and letter of motivation detailing past related experience similar to this assignment.
A consultant will be selected in accordance with the Bank's Procurement Framework of October 2015 which is available on the Bank's website: www.afdb.org
The assignment shall be for six (6) months duration and expected to start from June 1st, 2021.
Interested candidates may obtain further information at the address below during office hours (0800-1700 hrs).
Expressions of interest should be delivered to the AfricaRice E-recruitment platform on or before 29 th April 2021.
How to apply
1. To apply, click on the following link: http://eservices.africarice.org/application/index.php
2. Create an account if you are a new user, if not log on with your credentials to access active vacancies
3. Select "TAAT AfricaRice Assistant Accountant"
4. Follow the step by step application procedure.