AfricaRice: Research Assistant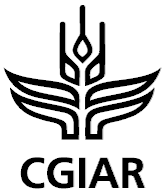 From

AfricaRice

Published on

18.05.22
JOB ANNOUNCEMENT
Research Assistant
Ref.: GSS/06/ILRI/2022/08
The Africa Rice Center (AfricaRice) is seeking on the behalf of The International Livestock Research Institute (ILRI) a qualified Research Assistant who will be based in Dakar, Senegal.
He/she will work under the supervision of the Senior Scientist.
About "ILRI"
The International Livestock Research Institute (ILRI) works to improve food security and reduce poverty in developing countries through research for better and more sustainable use of livestock. ILRI is a CGIAR research Centre – part of a global research partnership for a food-secure future www.cgiar.org. Co-hosted by Kenya and Ethiopia, it has regional or country offices and projects in East, South and Southeast Asia as well as Central, East, Southern and West Africa.
The animal and human health team at ILRI is looking to strengthen its ILRI, Dakar team to support ongoing research activities in various health projects related to Antimicrobial Resistance (AMR).
To support implementation of these project activities we are looking to recruit a highly motivated
Research Assistant.
AfricaRice, acting on behalf of ILRI, is looking to recruit a qualified Research Assistant to provide
relevant services as summarized below.
Job purpose
Under the direct supervision of the Senior Scientist, the research assistant will assist with activities under the Antimicrobial Resistance (AMR) project in the ILRI office in Dakar, Senegal.
Position responsibilities
Under the supervision of the Senior Scientist, the Research Assistant will conduct activities with specific tasks that include, but are not limited to:
• Contribute to the design planning and implementation of research activities related to Antimicrobial Use (AMU) and Antimicrobial Resistance (AMR) and in Livestock Production Systems in Senegal
• Conduct literature reviews on AMR, including interventions and behavioral change
• Engage with project partners and government institutions to dissemination of project outputs through meetings and feedback workshops
• Lead field questionnaire design using ODK, data collection and processing o Supervise field assistants and enumerators during collection of epidemiological data
• Write technical reports, brief and other communication materials
• Participate in the preparation and publication of research results/reports
• Assist in organizing workshops, training or field work as required
• Be involved in other research activities carried out by the Animal and Human Health Program in Senegal and other West Africa countries as required
• Ensuring risks are considered in the delivery of the assigned duties and responsibilities.
Qualifications/Selection Criteria
Education and Work experience:
• Master's degree in qualification and experience in veterinary epidemiology, food safety or public health, or related fields required
• At least five years of relevant professional experience in the required education and, in a multidisciplinary working environment
• Experience in research
Key competencies required:
• Good knowledge of the livestock production systems in Senegal, especially peri-urban poultry production systems
• Strong computer skills in relevant office application software packages (i.e. MS Word, PowerPoint, Excel and Access).
• Strong statistical analysis skills (i.e. STATA, SPSS)
• Ability to meet set goals consistently, while remaining focused and goal oriented
• Excellent command of written and spoken English and French. Ability to communicate in a major local language will be an asset
• Application of ethics, principles, standards, and expertise in all areas of work
• Ability to work and relate to others in mutual support and respect towards common goals and a shared vision, building and nurturing strong and authentic reciprocal relationships
• An ability to work effectively, respectfully, and inclusively with people from different backgrounds and with different perspectives is critical for all staff members
Languages
• The candidate should be able to communicate fluently (orally and in writing) in English or French with a good working knowledge of the other language. Ability to communicate in a major local language will be an asset.
Terms and Conditions
• This is a regional recruited position.
• AfricaRice provides an attractive salary and benefits package and a collegial and gender sensitive work environment.
• The initial appointment runs until December 2024 with the possibility for renewal based on performance and availability of funding
How to apply
1. To apply, click on the following link:
http://eservices.africarice.org/application/index.php
2. Create an account if you are a new user, if not log on with your credentials to access active vacancies
3. Select "Research Assistant"
4. Follow the step-by-step application procedure.
Only online applications will be considered (If you encounter any technical issue on the career site during your application, or you are prevented to proceed with your
application until its final completion: Please kindly revert to us along with the screenshot of the issue through this email: africariceHR@cgiar.org).
Applications are not allowed through this email.
Not later than 1 June 2022
AfricaRice promotes equal opportunities and believes that the diversity of its staff contributes to excellence.
We thank all candidates but remember that only shortlisted candidates will be
contacted. For more information on AfricaRice, please visit our website at: www.AfricaRice.org