AfricaRice: Research Assistant in Value Chain Analysis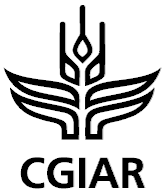 From

AfricaRice

Published on

09.02.21
Research Assistant in Value Chain Analysis
Ref: GSS/06/DR4D/2021/03
The Africa Rice Center (AfricaRice) is seeking a highly qualified Research Assistant in Value Chain Analysis who will be based at Saint-Louis  station, Senegal. S/He will work under the supervision of the Agricultural economist-and value chain specialist.
About AfricaRice
The Africa Rice Center (AfricaRice) is a leading pan-African rice research organization committed to improving livelihoods in Africa through strong science and effective partnerships. AfricaRice is a CGIAR Research Center. It is also an intergovernmental association of 28 African member
countries, with headquarters in Côte d'Ivoire.
Position purpose
The Research Assistant will ensure the smooth running of activities on behalf of the RICE AGRIPRENEURSHIP PROJECT (RAP), funded by the MasterCard Foundation and implemented in the Senegal River valley. He/she will undertake the following specific duties: technical and
financial monitoring of activities, data analysis, value chain analysis, liaise with partners involved in the country, public awareness and logistical support.
Position responsibilities
Under the supervision of the Agricultural economist-and value chain specialist, the Research Assistant will undertake activities with specific tasks that include, but are not limited to:
1. Economic analysis
• Manage the database of research activities in the rice value chain
• Analyze data and interpret results from econometric modeling
• Write technical reports based on the analyses
2. Coordination and monitoring of project activities
• Coordinate data collection activities in the rice value chain
• Liaise with the various partners involved, especially financial partners, international institutions, technical and financial partners, incubation centers, etc.
• Ensure the mobilization of women/youth agricultural businesses as well as targeted rural women/youth groups;
• Organize and facilitate the various trainings, capacity building sessions and workshops;
• Ensure technical and financial activities follow-up;
• Contribute to the design and implementation of monitoring and evaluation activities;
• Maintain an updated file and record data on the various stakeholder activities, activities and performance of the selected youth's businesses;
• Update on a regular basis the line manager on the progress of activities and the financial situation of the projects;
• Produce and present work plans and regular projects monitoring reports (quarterly, annually);
• Represent the program during meetings with partners and the local authorities, as required.
3. Event management & logistical support
• Support the regional coordination in organizing field visits, training/orientation programs in collaboration with regional and national partners and disseminate information on information systems with multiple stakeholders.
• Organize and document workshops, meetings, visits, training and any other project events.
Qualifications/Selection Criteria
Education: Master's degree or equivalent in Value Chain Analysis, Economics, Agroeconomics.
Work experience and key competencies required:
• At least 5 years' work experience in agro-economic analysis, value chain analysis, management and implementation of agricultural and rural development projects, and event management (workshops, trainings, etc.),
• Good knowledge of issues related to women and youth living in rural areas,
• Proven record of collaboration with development institutions, research/universities, governments, agricultural businesses, agricultural finance structures, and other governmental and non-governmental organizations in Senegal.
Languages
• The candidate should be able to communicate fluently (orally and in writing) in English or French and have a good working knowledge of the other language. A working knowledge of local languages spoken will be an asset.
Terms and Conditions
• This is a regionally recruited position.
• AfricaRice provides an attractive salary and benefits package and a collegial and gendersensitive work environment.
• The initial appointment is for two (02) years with the possibility for renewal based on performance and availability of funding.
How to apply
1. To apply, click on the following link:
http://eservices.africarice.org/application/index.php
2. Create an account if you are a new user, if not log on with your credentials to access active vacancies
3. Select "Research Assistant in Value Chain Analysis"
4. Follow the step by step application procedure.
Only online applications will be considered (If you encounter any technical issue on the career site during your application, or you are prevented to proceed with your application until its final completion: Please kindly revert to us along with the screenshot of the issue through this email: africariceHR@cgiar.org ).
Applications are not allowed through this email. Not later than 10 February 2021
AfricaRice promotes equal opportunities and believes that the diversity of its staff contributes to
excellence. We thank all candidates, but only shortlisted candidates will be contacted. For more
information on AfricaRice, please visit our website at: www.AfricaRice.org