AfricaRice - Research Assistant in Agronomy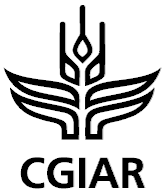 From

AfricaRice

Published on

29.10.21
JOB ANNOUNCEMENT
Research Assistant in Agronomy
Ref.: GSS/06/DR4D/2021/20
The Africa Rice Center (AfricaRice) is looking for a highly qualified research assistant in agronomy to be based in Ampanihy, Betioky, Ambovombe, Tsihombe, Bekily, Betroka and Amboasary. Madagascar. He /she will work
under the supervision of the Project Coordinator in Madagascar.
About AfricaRice
AfricaRice is a leading Pan – African rice research organization committed to improving the livelihoods in Africa though strong science and effective partnerships. AfricaRice is one of the 15 international agricultural research
centers that are members of the CGIAR System Organization (CSO). It is also an Intergovernmental association of African member countries. Its membership comprises of 28 countries with headquarters in Côte d'Ivoire.
Position Responsibilities
Under the supervision of Project Coordinator, the research assistant in Agronomy will perform these below activities, but are not limited to:
• Conduct, analyze and document the work's findings to contribute with the internal discussion and potential publication of the paper.
• Insure the Sweetpotato multiplication, agronomy training and distribution in scale in the districts under his responsibility
• Implement the project in synergy with the partners in the intervention zones
• Supervise the vine multiplication and distribution activities in different settings to guarantee the implementation and execution is being followed correctly.
• Manage administration and logistics operations to guarantee an effective supply chain for the projects' needs.
• Conduct statistical research analysis outlining conclusions for supervisors to contribute with the draft paper's elaboration.
• Provides professional guidance to the technician and students to contribute with their professional development within the organization.
• Support first level analysis of data to guarantee the results are accurate and complete.
• Develop new strategies for different projects activities to contribute with new protocols and procedures.
Qualifications/Selection criteria
Education: Master degree or equivalent in Agriculture with specialization in Agronomy.
• Experience: At least 6 years of experience required in similar positions
• Previous emergency experiences
• Working under stress with difficult conditions
• Hold a motorcycle driving license
Knowledge and Key Competencies:
• Field and laboratory equipment managing.
• Data base management.
• Experiment's executions in different settings.
• Statistical research analysis
• Analytical Thinking
• Planning & Organization
• Good Communication and community moderator Innovation, teamwork, accountability and integrity
• Continuous Improvement
Languages:
• Advanced ability in writing and speaking, in both English and French and should also speak Malagasy.
Terms and conditions
• This is a regional recruited position
• AfricaRice provides an attractive salary and benefits package and a collegial and gender-sensitive working environment
• The initial appointment is for one (1) year with a contract renewal possibility.
How to apply:
• Only online applications will be considered (If you encounter any technical issue on the career site during your application, or you are prevented to proceed with your application until its final completion: Please kindly revert to us along with the screenshot of the issue through this
email: africariceHR@cgiar.org). Applications are not allowed through this email.
• Only shortlisted candidates will be contacted.
To Apply click on this following link: http://eservices.africarice.org/application/index.php and
follow these below instructions:
1.Create an account if you are a new user, if not log on with your credentials to access active vacancies
2.Select "Research Assistant in Agronomy"
3.Follow the step-by-step application procedure.
Not later than 06 November 2021
AfricaRice promotes equal opportunities and believes that the diversity of its staff contributes to excellence.
We thank all candidates, but remember that only shortlisted candidates will be contacted.
For more information on AfricaRice, please visit our website at: www.AfricaRice.org