Women in Burundi supported to save time and improve children's nutrition
From
Published on

13.07.21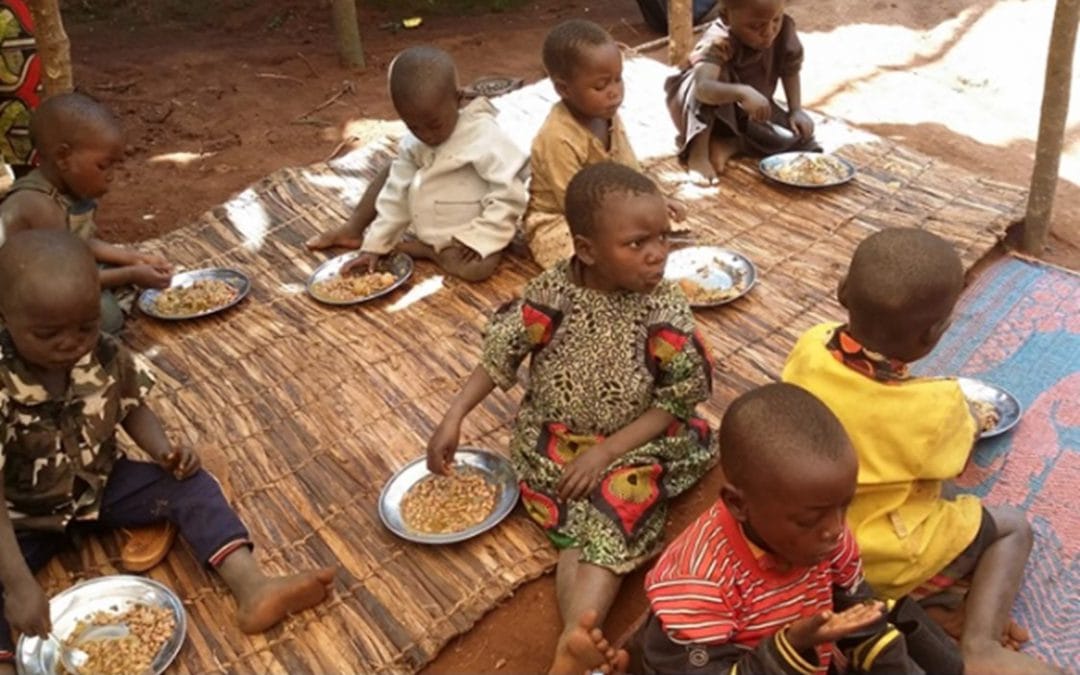 Malnutrition is a public health concern in Burundi, with the highest level of hunger among all 76 countries in the 2014 Global Hunger Index. Forty-nine percent of children under five in Burundi suffer from chronic malnutrition, with severe levels of anaemia (56%), vitamin A deficiency (28%), and high zinc deficiency resulting in the poor health status of women and children. In Muyinga Province, 61.1% of children under five are stunted, and 32.1% are underweight.
To tackle this challenge, the Institut des Sciences Agronomiques du Burundi (ISABU) and the Alliance of Biodiversity International and CIAT with support from the Global Affairs Canada (GAC) and Swiss Agency for Development and Corporation (SDC) engaged the Ministry of Health Programme National Intégré pour l'Alimentation et la Nutrition (PRONIANUT) and worked with the World Vision International, to support the crèche programme by introducing High Iron Beans into crèches. World Vision in Burundi found the idea novel and launched: "Bio-fortified Value Chains for Improved Maternal and Child Nutrition (B4MCN)," project aimed to enhance food security and nutrition, especially among children under five and breastfeeding mothers.
With the continuous support from GAC & SDC, ISABU in partnership with the Alliance promoted the two High Iron Bean (HIB) varieties (MAC44 and RWR 2245) which were used to improve the children and households' nutrition. In addition, ISABU and the Alliance supported farmers in the surrounding area, including households with children in the crèches, to increase their common bean production for sale and for food, and to supply to the crèches to provide more nutritious meals such as bean porridge.
About the authors:
Nepomuscene Ntukamazina, Eric Nduwarugira, Patricia Onyango and Jean Claude Rubyogo
This story is originally published on PABRA Blogs.