WIRES highlights importance of mentorship for women
From
Published on

11.03.22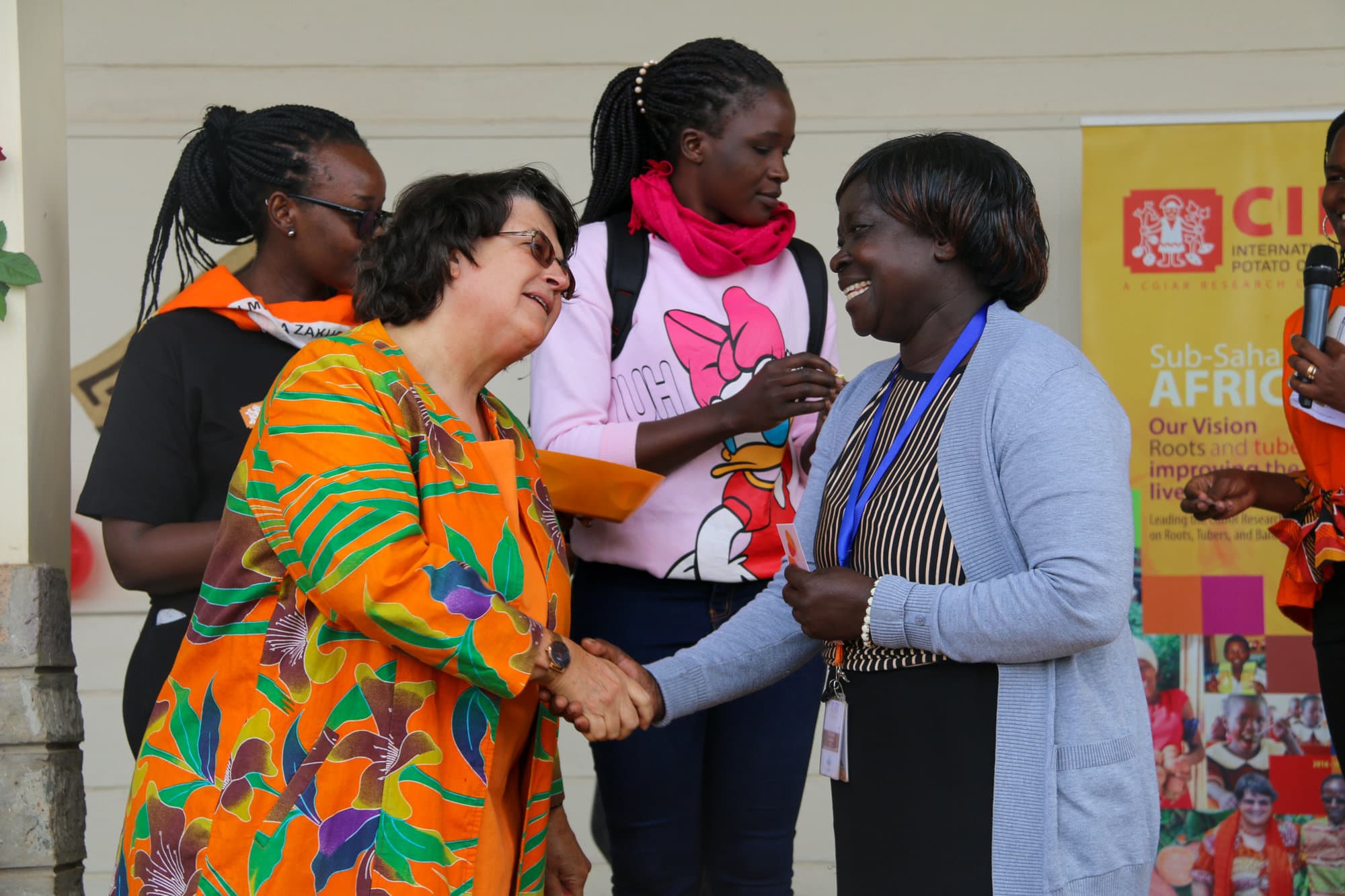 Having a mentor can increase confidence, connection and inspiration, said speakers at two webinars organized by the WIRES (Women in Research and Science) Employee Resource Group. The webinars concluded with an announcement about a new mentorship program for women at CGIAR.  
Collectively titled "Mentorship Matters", the webinars highlighted the challenges women face when looking for mentors, offered concrete advice on how to find one, and shared tips on building great mentoring relationships. Guest speakers also shared inspirational stories from their personal mentorship journeys. 
"Numerous studies have illustrated that mentorship of women can have a positive impact on addressing gender inequality in organizations," said Fiona Bourdin-Farrell, Global Director of People and Culture at CGIAR. 
Held on International Women's Day, March 8, the two one-hour events attracted hundreds of participants from across CGIAR and were scheduled to accommodate CGIAR's different time zones.  
Making mentorship accessible 
Research by Moving Ahead shows that mentoring brings many benefits including: 
Increase in confidence: 87 percent of mentors and mentees feel empowered.

Better connection: 82 percent say mentoring helped them foster meaningful relationships.

More inspiration: 84 percent say mentoring provides a two-way inspiration.
However research suggests that women face unique challenges when it comes to securing a mentor.
A study by Lean In and McKinsey shows that women are 24 percent less likely than men to get advice from senior leaders. Other research shows that women are often given guidance that isn't direct or actionable, making career growth more difficult. 
"The research also suggests that in most organisations, the majority of senior people – the people that we're often looking to for mentorship – are men," said Helen Duce, a global Diversity & Inclusion expert and Interim GDI Senior Advisor at CGIAR. 
"And what we find is that men find it easier to mentor other men. So women struggle more because they have to try and navigate across an extra degree of difference that men don't."
Why this matters for individuals and organizations
Providing equal mentorship opportunities to everyone helps individuals better navigate their environment and progress in their careers. But it's also essential for their team and the organization:  
"When you get mentorship, you get access to information, to resources, to ideas that you bring back into the workplace and this makes you better at your job, which is better for your team and better for your organization," Helen said.  
But how to find a mentor? Helen offered the following 5 tips: 

Mentor and mentee experiences
Based in Kampala, Uganda, Biodiversity – CIAT nutritionist Deborah Nabuuma said her mentor provided the motivation she needed to get through her Masters and PhD studies.  The experience also inspired her to become a mentor herself. 
"We face many different voices as we walk…that tell you, you know, 'you can't do this,' 'you can't do that,' 'it can't work,'" she said. "And then there are a number of trade-offs that you experience as a woman, as a scientist."
"So it's very beneficial to have a voice that gives you a positive angle, even if it's constructive criticism, to help you keep your goal in mind," she concluded.  
Young Wha Lee, a CGIAR Breeding Informatics lead in Mexico, said she was quite shy when entering the workforce after her post-doc, but overcame this by participating in structured opportunities to form mentoring relationships: 
"Basically, if there was an opportunity, I signed up because I recognized that having some sort of formal structure helped me get past my initial shyness about forming these relationships," she said 
Commenting on working with both formal and informal mentors, Young Wah added: 
"I think all of these experiences in being mentored taught me that you don't have to solve your problems by yourself. There are people who will, if you ask questions and reach out, be glad to give you their time and help you out."
Mentoring opportunities for women across CGIAR    
WIRES concluded the webinars by announcing the establishment of a cross-CGIAR pilot program for women scientists that will match mentors and mentees. 
Co-created by the WIRES Coordinating Committee and the GDI Function, the program development will kick-off in the first half of 2022 with stakeholder interviews and focus groups to identify opportunities and challenges.
"In a survey we conducted internally, 75 percent of WIRES members voted to increase mentorship support for women scientists," said Muzna Alvi, a WIRES member and IFPRI economist based in New Delhi. 
"We know that mentorship programmes work best when they are properly designed, well communicated and have visible senior level sponsorship," she added. 
Anyone interested in learning more about the mentorship program is encouraged to join WIRES by visiting their website at https://gdi.cgiar.org/wires/ and reaching out directly to ERG members at wires@cgiar.org.