Virtual seminar: IFPRI researchers on COVID-19 emerging problems and country-level responses
From
Published on

14.05.20

Impact Area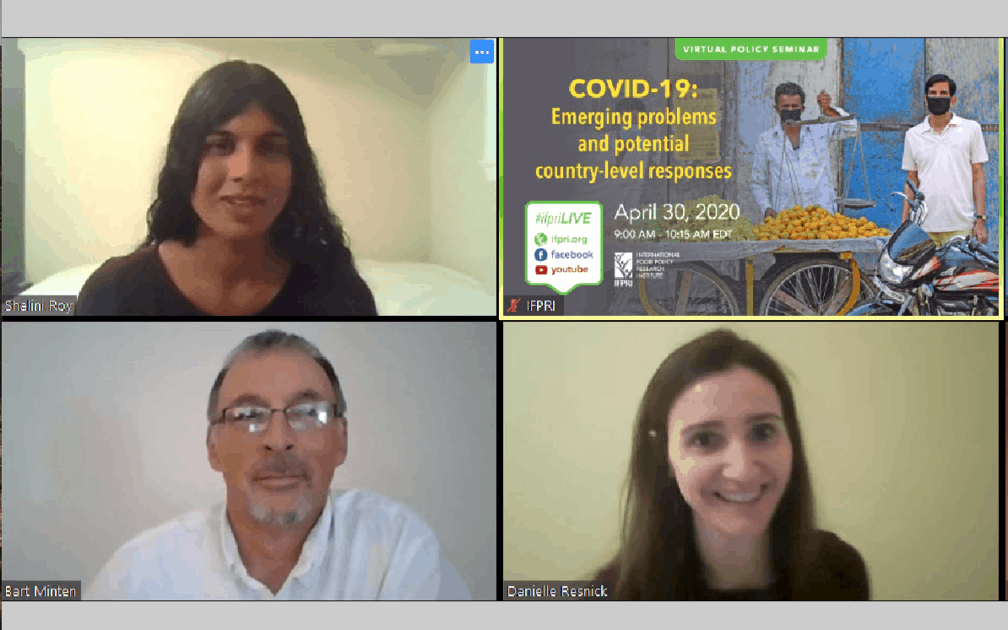 COVID-19 is creating a range of new challenges for economic growth and social well-being. It is critical to understand how the global pandemic will likely impact domestic economies, food systems, jobs, and households.
"A round estimate at IFPRI points at an order of 100-150 million people who could fall back into extreme poverty and malnutrition, wiping out several years of progress made over the past decade," IFPRI Director General Johan Swinnen said at an April 30 virtual event, where several of IFPRI's experts looked at what to expect going forward, and how developing countries can respond to the pandemic in ways that promote food security, nutrition, and greater equity.
IFPRI is currently conducting a series of country-level studies examining pandemic impacts. Senior Research Fellow Clemens Breisinger, director of the Egypt Strategy Support Program, outlined the conceptual framework for these, noting that there were broadly two key impact channels: External (exports such as goods and services and tourism) and domestic (closed restaurants, factories, etc.).