Virtual event: COVID-19 and the global effort to end food loss and waste by 2030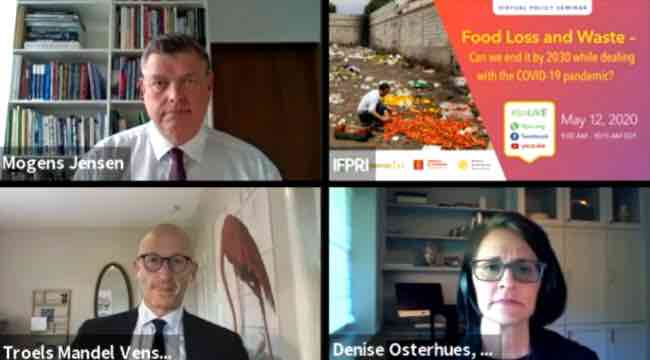 Can we meet Sustainable Development Goal 12.3—ending food loss and waste by 2030—while dealing with the COVID-19 pandemic? This was the question posed at a May 12 seminar co-organized by IFPRI, Champions 12.3, the Embassy of Denmark in Washington, D.C., and the World Resources Institute (WRI), where representatives from the public and private sector shared how their organizations were navigating the challenges presented by the pandemic.
"COVID-19 has disrupted food chains and caused changes in demand and consumer behavior. People are lining up at food banks and soup kitchens, and we haven't even seen all the consequences yet," said Troels Mandel Vensild, Minister Counsellor of Food, Agriculture and Fisheries at the Danish Embassy. As a result, he said, food loss at the beginning of the supply chain has increased, and with just ten years to go before we must meet SDG 12.3, it is increasingly urgent that we act.