Transforming African food systems for a resilient future
From
Published on

10.09.20

Impact Area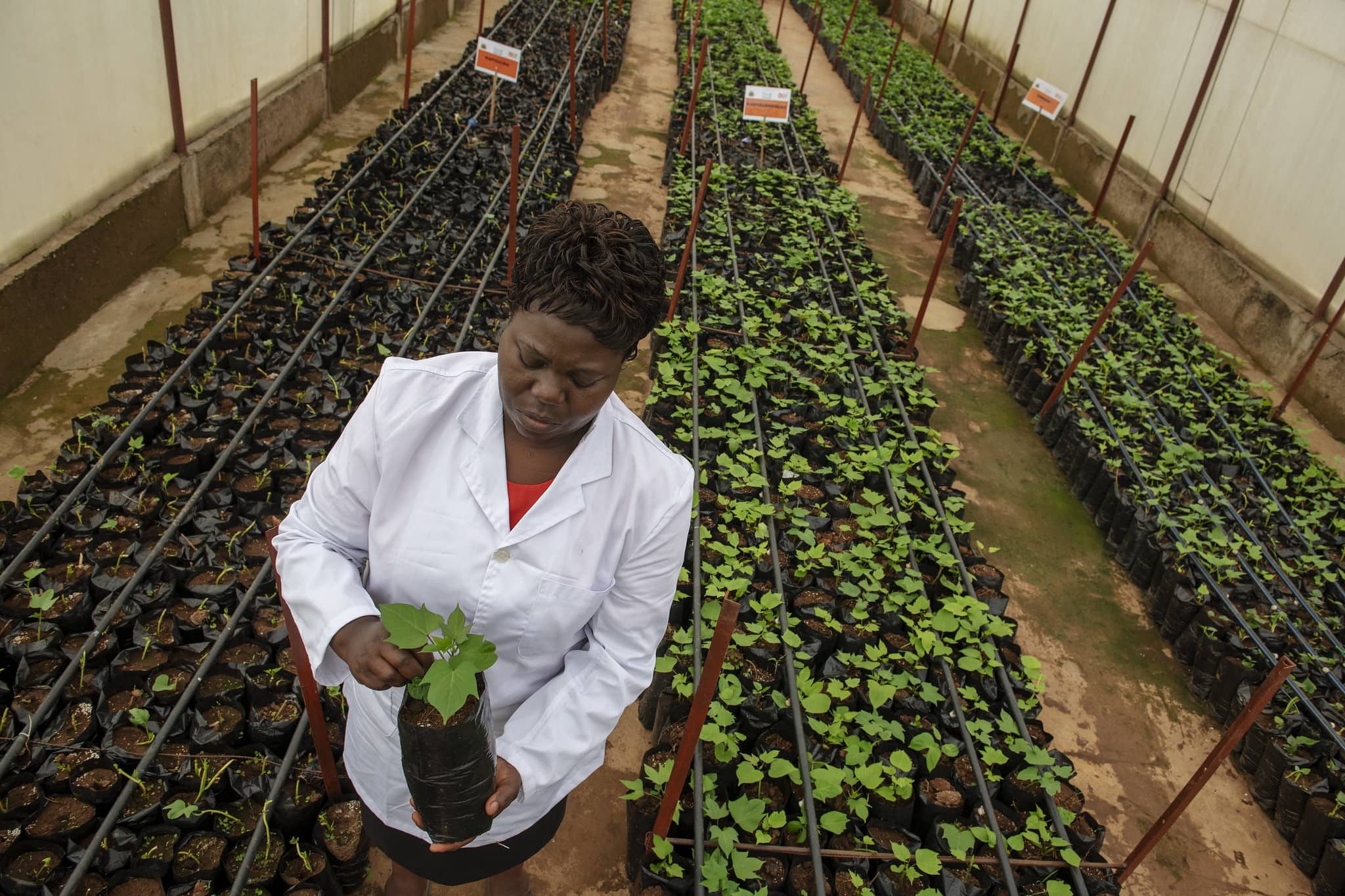 By Claudia Sadoff, Executive Management Team Convener and Managing Director, Research Delivery and Impact, CGIAR System Organization
As the 10th Annual Summit of the African Green Revolution Forum (AGRF) takes place this week, Africa is confronting a unique set of intertwined challenges. While African countries have on average seen far fewer COVID-19 cases and deaths per capita than many countries in North America and Europe, the effects of the pandemic are reverberating through the continent's food systems, impacting vulnerable urban and rural Africans.
Lockdowns implemented around the globe to stop the spread of the pandemic have presented obstacles to not only local food production and sale, especially through informal markets, but also the import of food products from abroad. Disruptions in global supply chains, including from shifts in export policies aimed at preventing hunger in other regions, are impacting food availability and prices. In many major African cities, where growing populations are already straining food supply chains and imports are crucial, these developments could be disastrous.
Crisis, and opportunity
The pandemic is a health crisis that compounds other existing crises, such as the desert locust plague and climate change, exposing the fragility of African food systems. This in turn exacerbates another, more entrenched, crisis: the hunger crisis. But the bottom line has two sides: if food systems are part of the problem, they're also part of the solution. AGRF's theme this year, "Feed the Cities, Grow the Continent: Leveraging Urban Food Markets to Achieve Sustainable Food Systems in Africa," recognizes the urgency of exploiting Africa's potential for food production for the benefit of Africans.
So how can African countries address the intersecting risks they face, building back better with sustainable and resilient food systems that not only meet the food and nutrition needs of all Africans, but also drive enduring prosperity and thriving ecosystems across the continent? Action is needed across multiple stakeholder groups and sectors, looking at a variety of time frames. There is no room for silos, when the challenges encompass so many different sectors, and there is no time for short-sightedness, when time is running out on our chance to ensure a better future.
Science: a crucial component
Scientific research is essential for identifying pathways towards sustainable, resilient African food systems that can meet the challenges of current and future crises. With 4000 staff (40% of the organization's global workforce) and hundreds of partners in Africa, CGIAR's role in supporting the transformation of African food systems is well established. Recent examples of CGIAR's impact in Africa include improvements in food safety, nutrition, livestock health, incomes, gender policy and climate policy.
The COVID-19 pandemic has brought rapid change, however, and CGIAR has risen to the challenge with a rapid response: a new COVID-19 Hub. The Hub aims to leverage CGIAR's research, resources and extensive partner network to provide policymakers and other food system actors with the evidence, innovations and tools they need to reduce poverty, enhance food and nutrition security, improve natural resource use and increase resilience to future shocks. To do this, the Hub focuses on four work areas that both address immediate needs and also consider ways to "future proof" food systems in Africa, and beyond: addressing value chain fractures; supporting country COVID-19 responses; integrating a One Health approach to COVID-19 responses; and addressing food systems' fragility and building back better.
Transformation calls for business unusual
Transforming food systems, in Africa and globally, requires "business unusual." CGIAR is committed to walking the talk, undergoing an internal transformation to One CGIAR that will enable us to be a better partner and ensure that we can deliver on our mission of ending hunger by 2030. This shift to a more unified CGIAR will allow us to deploy scientific innovations for food systems faster, at a larger scale, and at reduced cost, having greater impact where they are needed the most. Looking forward, CGIAR will intensify its commitment to African food systems and its partners in Africa, with three of the six priority regions identified in CGIAR's forthcoming 2030 Research Strategy falling within the continent.
Working together, we can ensure that African food systems build back better, supporting not only health and nutrition, but also incomes and climate action. The wide range of excellent work CGIAR is showcasing together with partners at AGRF this year is a case in point.
Join us at AGRF to explore ways to transform Africa's food systems for a resilient future.
Header photo: Felistus Chipungu, orange-fleshed sweet potato (OFSP) breeder and scientist with the International Potato Center (CIP) working at a CIP facility in Blantyre, Malawi. Read more about how the OFSP is bringing greater profits and food and nutrition security to farmers in Malawi. Photo by C. de Bode/CGIAR