Policy seminar: Digital technologies are crucial to transforming Africa's food systems
From
Published on

10.12.19

Impact Area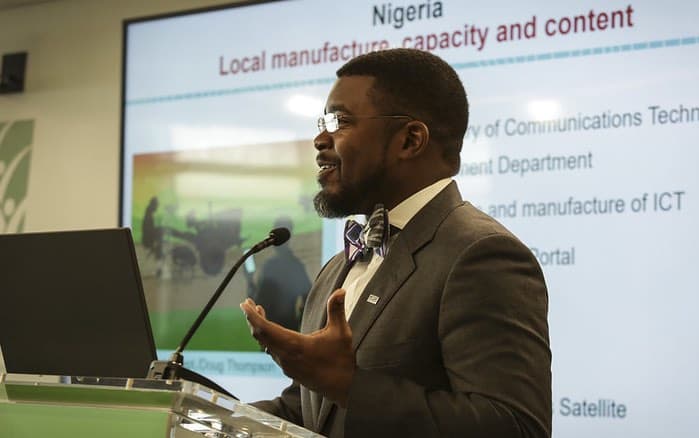 Digital technologies are key to transforming food systems and agriculture across Africa. A Nov. 26 policy seminar explored how African countries can develop a "digitalization ecosystem" to help foster growth and competitiveness in the continent's value chains.
Organized with the Malabo Montpellier Panel (MaMo panel) and moderated by IFPRI Senior Research Fellow David Spielman, the seminar brought together four speakers who addressed how new digital technologies and services are already making an impact on how food is produced, processed, marketed, traded, and consumed across the continent. It also explored how African countries can position themselves to harness and deploy digital technologies to make agriculture competitive and contribute to the development of African economies.
A recent MaMo panel report, Byte by Byte, outlines the promise of digitalization for Africa. The panel, IFPRI Africa Director Ousmane Badiane explained, facilitates understanding positive change on the ground, finding out where progress is taking place, what works, and why and how it does, and applying it. The work is key to addressing malnutrition. "The level of undernourishment is still unacceptably high in Africa," he said. "If you could mine the information around the progress over the last 20 years and figure out exactly what worked where, then we should be able to facilitate innovation at scale, which is only possible at the highest level." These efforts allow governments to act in areas including institutional innovation, policy changes, and program interventions.
Photo Credit: Melissa Cooperman/IFPRI