Livestock are taking the limelight in global policymaking fora
From
Published on

21.02.18

Impact Area
Funders

Bill and Melinda Gates Foundation, United Kingdom, United States of America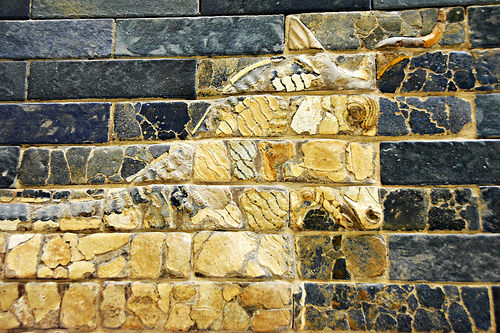 From Berlin's Pergamon Museum, detail of one of the many monumental bull figures—the bull being a symbol of the Babylonian weather god Adad—in the Ishtar Gate of Babylon in Southern Mesopotamia, built from 604–562 BC in the reign of Nebuchadnezzar II. ILRI communications staff paid a visit to the Pergamon at the close of the Global Forum for Food and Agriculture, in Berlin, 18–20 Jan 2018 (photo credit: ILRI/Susan MacMillan).
Recognition of the importance of livestock in addressing some of the world's greatest challenges, including meeting the United Nations' 17 Sustainable Development Goals, has been rising sharply in recent years among leading national, political, donor and international bodies. The International Livestock Research Institute (ILRI) works with many of these organizations to help ensure that the world's many diverse livestock systems evolve in ways that are efficient, profitable, sustainable and equitable.
Read the whole article on the ILRi News blog.