Kenyan livestock sector to grow 'exponentially'—Kenya National Bureau of Statistics
From
Published on

31.07.19

Impact Area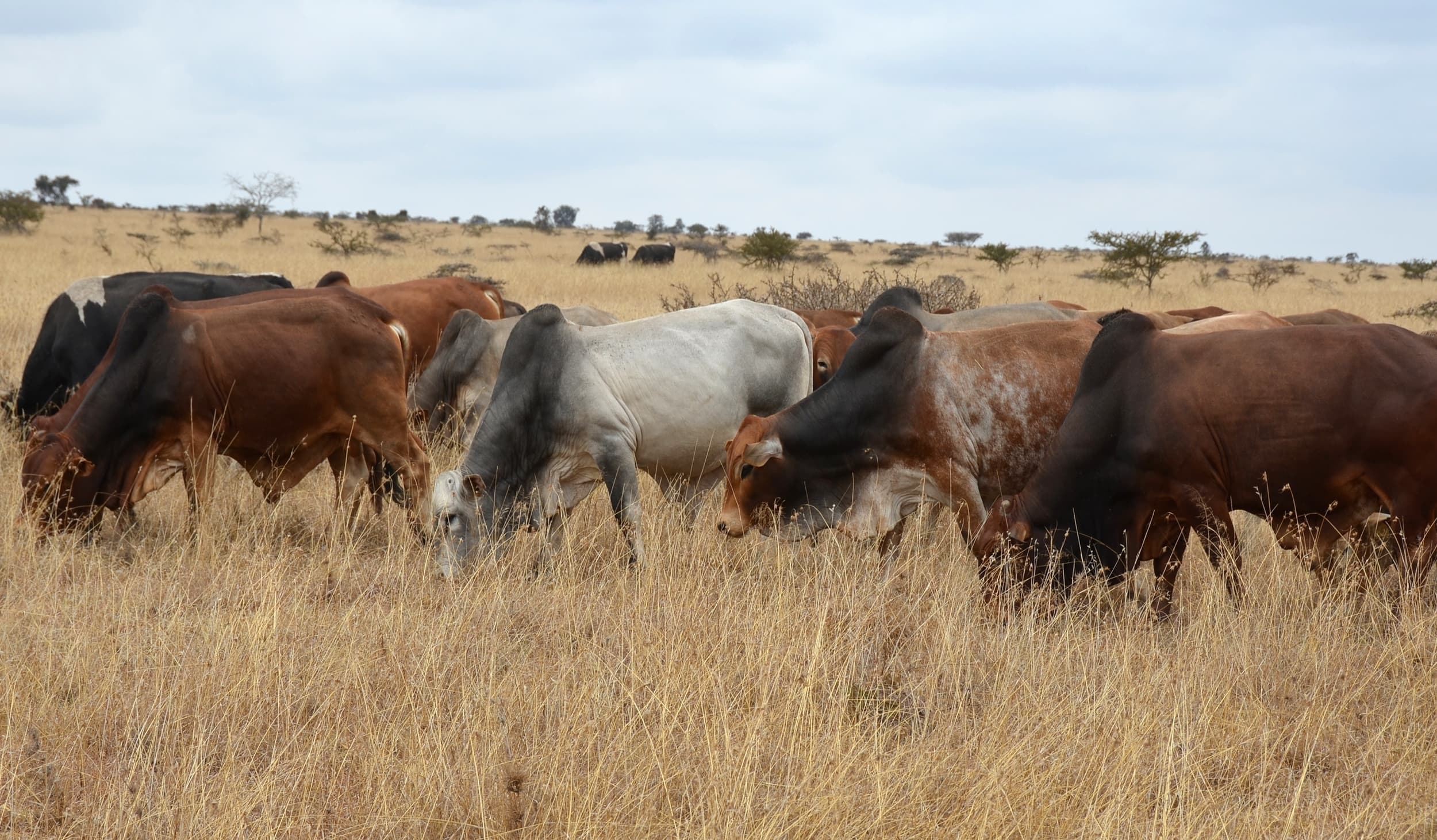 Cattle grazing at ILRI's Kapiti Ranch Research Station, outside Nairobi, in Kenya (photo credit: ILRI/Paul Karaimu).
Kenya's livestock sector is primed to grow exponentially over the next three decades and anchor the country's food sufficiency amid a rapid rise in the human population, a new survey showed.
'Official estimates by the Kenya National Bureau of Statistics (KNBS) show that the human population presently stands at 47 million and is projected to grow to 96 million by 2050—pilling pressure on food supplies.
'"In the next three decades, the country population is expected to double to 96 million and nearly 50 percent of the people to live in urban areas vis-à-vis 27 percent today.
'"GDP (gross domestic product) per capita is projected to increase by over 140 percent by 2050," UN agency Food and Agriculture Organisation (FAO) said in a report after a study in 21 counties.
'As a consequence, the demand for animal-source foods will exponentially increase. In response to this demand, the livestock sector will deeply transform.'

Projections suggest that between 2015 and 2050, not only the cattle and chicken population will increase by 94 and 375 percent respectively but there will also be major productivity gains.
'"By 2050 the livestock sector will supply an additional 7.8 million tonnes of milk, beef and chicken meat to the population, an increase of about 150 percent with respect to today," FAO said.
'It also has 26.7 million goats, 18.9 million sheep, 3.2 million camels, 44.6 million poultry, 1.9 million donkeys and 0.5 million pigs. . . .