Ivan Morrison, of the University of Edinburgh, formerly of ILRAD, awarded the inaugural Plowright Prize for his lifelong research towards a vaccine for East Coast fever
From
Published on

11.09.20

Impact Area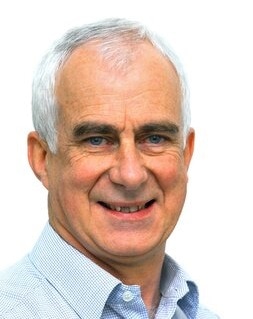 RCVS Knowledge, the charity partner of the UK's Royal College of Veterinary Surgeons, has awarded its inaugural

Plowright Prize

to

Professor William Ivan Morrison

of the

University of Edinburgh

for his research combating the cattle disease East Coast fever.

Ivan Morrison

started his career at the International Laboratory for Research on Animal Diseases (

ILRAD

), a predecessor of the International Livestock Research Institute (

ILRI

), where he worked from 1975 to 1990, leading, and building up, ILRAD's research program on

East Coast fever

for many of those years.
'The biennial RCVS Knowledge Plowright Prize recognises individuals working in Europe or the Commonwealth who have made significant contributions to the control, management and eradication of infectious diseases. The award, worth £75,000, is made in memory of Dorothy and Walter Plowright. Walter Plowright was an eminent veterinary virologist, renowned for his critical work on the cattle disease rinderpest.
'Professor Morrison, who is professor of immunology at the Roslin Institute Royal (Dick) School of Veterinary Studies at the University of Edinburgh, plans to use the £75,000 Plowright Prize funding to advance his current research into creating a cost-effective vaccine for the cattle disease East Coast fever.
'Also known as theileriosis, East Coast fever is a disease affecting cattle and is caused by the protozoan parasite Theileria parva (T. parva). The disease kills more than a million cattle each year. East Coast fever places a major economic burden on livestock farmers in low- and middle-income communities. The disease is currently present in 12 countries in sub-Saharan Africa.
'Professor Morrison's current research focuses on modifying the phenotype of T. parva-infected cells to render them capable of fusion to other bovine cells, allowing them to be used for development of a novel vaccine for East Coast fever. . . .
'Dr Christopher (Kit) Sturgess, Chair of the Plowright Prize judging panel, said: "The panel was pleased that the prize received a wide range of high-calibre nominations in its first year. However the judges were unanimous in support of Professor Morrison's nomination, which demonstrated his achievements and commitment towards the eradication of East Coast fever, as well as his significant and long-standing contributions to improving our understanding of other pathogens that impact on the health and welfare of animals."
'Professor Morrison said: "It is a great honour to receive the inaugural RCVS Knowledge Plowright Prize, I am particularly humbled that it is awarded in memory of Walter Plowright. The funds will advance my current research on Theileria parva, by demonstrating that the approach I am pursuing is a viable option for vaccination against the parasite. Such a vaccine would be affordable by small-holders in Africa, improving their ability to control the disease and enhancing their prosperity and quality of life."'
From Ivan Morrison's biography on the International Veterinary Vaccinology Network website
'Following graduation in veterinary medicine from the University of Glasgow in 1972 and subsequent completion of a PhD in the same University, I joined the newly established International Laboratory for Research on Animal Diseases (ILRAD) in Nairobi in 1975. My initial research focused on immunity and genetics of susceptibility to trypanosome infections. In the early 1980s, I switched my attention to the bovine protozoan parasite Theileria parva and built up a research group to study the mechanisms of immunity to this parasite, with the eventual aim of devising novel methods of vaccination. Our research demonstrated that immunity is mediated by T cell responses and specifically identified the importance of CD8 T cells both in providing protection and determining the strain specificity of immunity. This work laid much of the foundation for subsequent research on subunit vaccine development for this parasite.

'In 1990, I returned to the UK as Head of the Division of Immunology at the Institute for Animal Health, where I was involved in immunological research on a number pathogens of livestock. I joined the University of Edinburgh in 2002 and re-established a research group working on immunity to Theileria parasites. Our research has continued to focus on understanding how different components of the immune response to Theileria contribute to immunity or enhanced pathology and how defined parasite antigens can be used to induce immunity. Our current specific research interests include understanding the relative roles of magnitude and functional competence of CD8 T cell responses in providing immunity, the requirement of CD4 T cell help in induction and recall of CD8 responses, the processing pathways involved in presentation of antigen by parasitized cells and the factors that determine CD8 T cell antigen immunodominance hierarchies.'
Read the whole press release, Plowright Prize to fund ECF research, on the RCVS Knowledge website, 8 Sep 2020.