ICARDA's New PhysioTron Facility Ready to unblock global phenotyping efforts 
From
Published on

07.06.21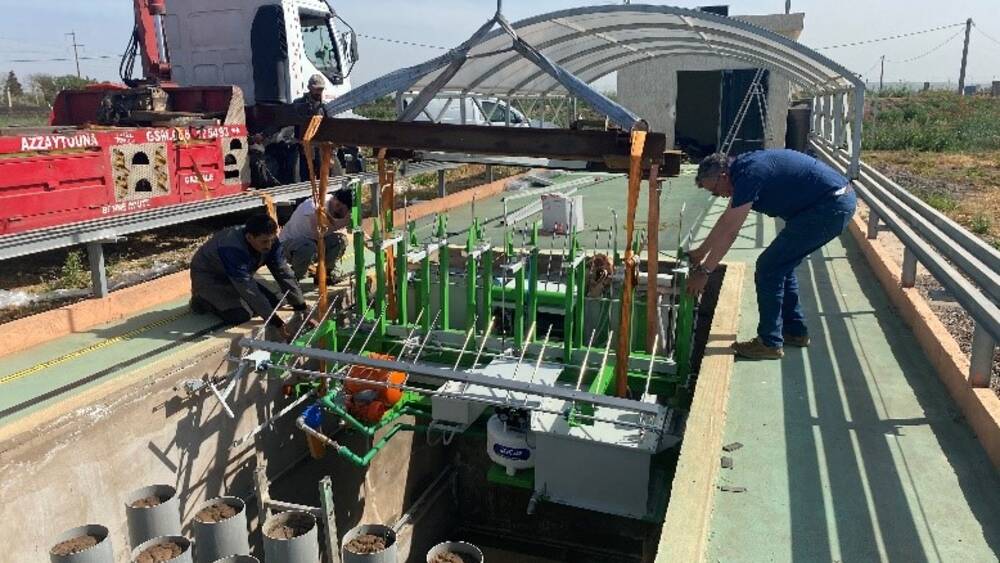 ICARDA is thrilled to present its new PhysioTron machine developed in collaboration with partner national research institutions and agricultural research programs. The innovative PhysioTron speeds up accurate measuring and recording of plant genetic traits, allowing for more advanced research towards achieving food security in the dry areas.  
Global food systems rely heavily on cereals, yet their agricultural production is increasingly threatened by impacts of climate change. Drought-induced wheat yield loss is among the greatest challenges in global agriculture, especially in food-insecure dry regions where ICARDA works.
Phenotyping, or measuring key traits of crops such as drought-tolerance, is crucial in breeding and genetics in order to accelerate the development of improved varieties. But following a revolution in genetics witnessed in past years, phenotyping is now the main bottleneck preventing optimization of a vast information pool.
To generate timely phenotypic data, the Precision Platform for Wheat Phenotyping (PPWP) based in the National Institute for Agricultural research in Morocco Station is now fully equipped with an innovative "rainout-sheltered hyper-lysimetric automatic facility". Named PhysioTron, the facility is now ready to complement field trials in wheat development with precision drought simulation experiments in controlled conditions.