Digital innovation in water quality monitoring: Fishing for solutions
From

CGIAR Initiative on Digital Innovation

Published on

23.12.22

Impact Area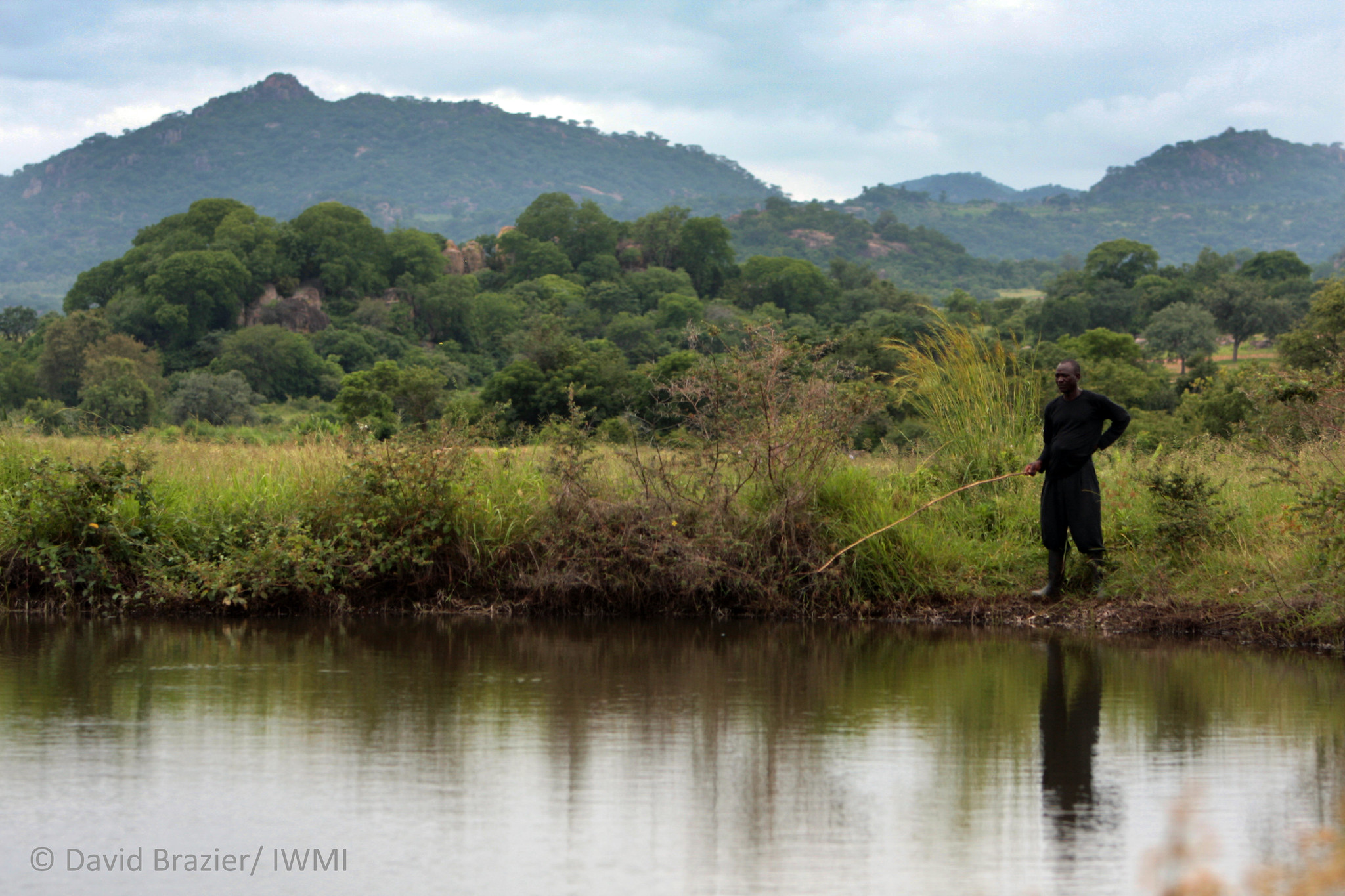 Author: Patience Mukuyu (IWMI)
Deteriorating water quality is a global challenge, more so in surface waters. Traditional methods of monitoring water quality are human resource intensive and require the active involvement of technical personnel in remote environments. Nonetheless, it is essential to monitor water quality trends and to obtain baseline information on how water resources are being impacted over time by human activity – and how this can potentially affect socioeconomic development as well as human and ecological health.
The past decade has seen advancements in water quality monitoring through the adoption of innovative solutions for monitoring water quality, including the use of biological indicators to provide real-time water quality data. Fish tracking is a scientific method that monitors fish behavior to observe changes in water quality over time. Scientists at the University of Mpumalanga studying fish behavior under the Rivers of Life Programme have partnered with CGIAR Research Initiative on Digital Innovation to further apply and develop this technique into a tool that would have value for resource managers. By studying the fish response to changes in the myriad of mostly unmeasured water quality variables as well as river discharge, timely management interventions can be implemented by identifying pollution sources and other negative impacts on the ecosystem. The figure below illustrates how the fish tracking approach is implemented in a river.

The FISHTRAC system includes the monitoring of water quality and quantity variables using probes and fish behavior in real-time remotely and the application of the online FISHTRAC application to monitor the ecosystem response to water resource management. (Slide: Gordon O'Brien)
CGIAR Digital Innovation Initiative is currently implementing FISHTRAC in the Limpopo River Basin (shared by Botswana, South Africa, Mozambique, and Zimbabwe) and the Inkomati Basin (shared between South Africa, Eswatini, and Mozambique) with a special focus on systems dynamic modeling to understand complex dynamics in agri-food systems and to support natural resource management authorities in managing water and land resources and associated risks. Specific activities in this region include applying digital innovations to (i) strengthen citizen science in natural resource monitoring – building on previous efforts such as miniSASS, (ii) monitor the implementation of environmental flows, (iii) irrigation area mapping, (iv) water quality monitoring, as well as (v) droughts forecasting.
The application of digital innovations in the monitoring of food, land, and water systems will enhance policy decisions for food and water security. Ultimately, the objective of such scientific endeavors is to bring about transformative change in the sustainable and inclusive management of natural resources.