Cowpea receives more research support
From
Published on

10.02.20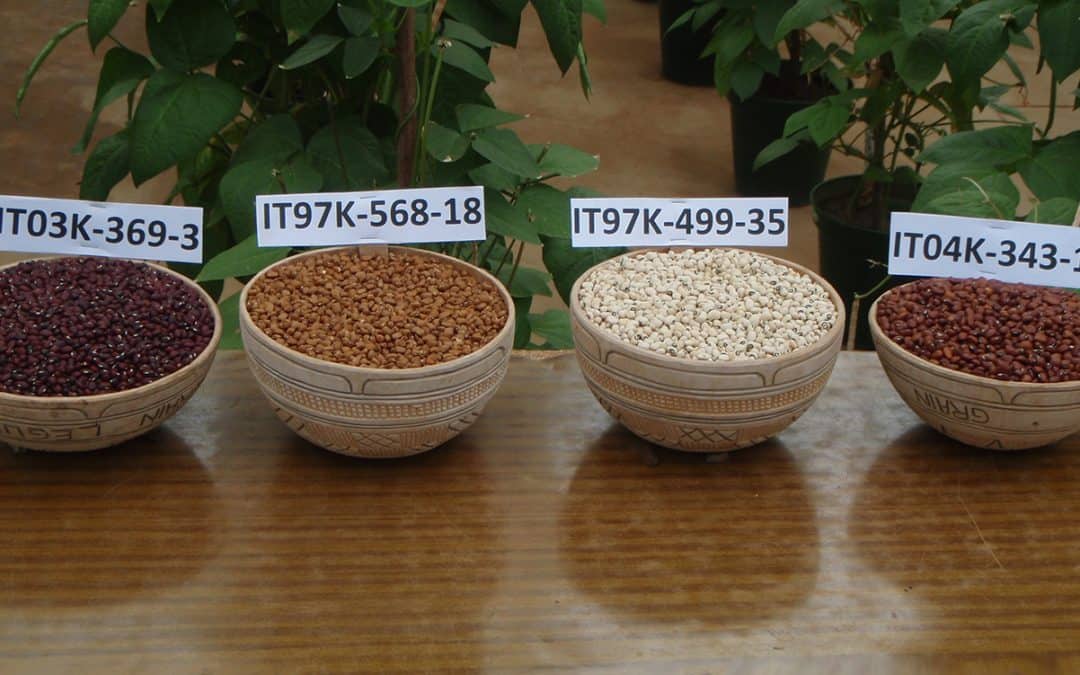 Cowpea (Vigna unguiculata), also known as black eyed pea or niebé, is a legume crop grown by peasant farmers in the dry savannah areas of sub-Saharan Africa. Because of the high protein content in its grains, cowpea is commonly regarded as poor man's meat.
This hardy crop is drought tolerant and thus performs better than most other crops in drought prone areas. This attribute makes it a crop of choice in such areas where climate change has been predicted to cause less rainfall. Despite being both a food and nutritional security crop in sub-Saharan Africa, cowpea has received limited research attention, making it an orphan crop.
This trend is, however, changing with increased interest in research activities that aim at enhancing the crop's productivity in farmers' fields. In particular, the Bill & Melinda Gates Foundation has in the past few years provided support for cowpea research with emphasis on developing genomic tools that will facilitate progress in the development of improved varieties for sub-Saharan Africa countries. At the same time the Foundation provided funds for disseminating improved breeding lines lying in breeders' shelves through seed multiplication and field demonstrations under the Tropical Legumes II and III projects. These activities led to releases of several improved varieties across different countries. On the whole, more than 25 varieties were released between 2007 and 2019 with Nigeria leading with nine varieties. These improved varieties have been adopted by many farmers who now grow them in their fields.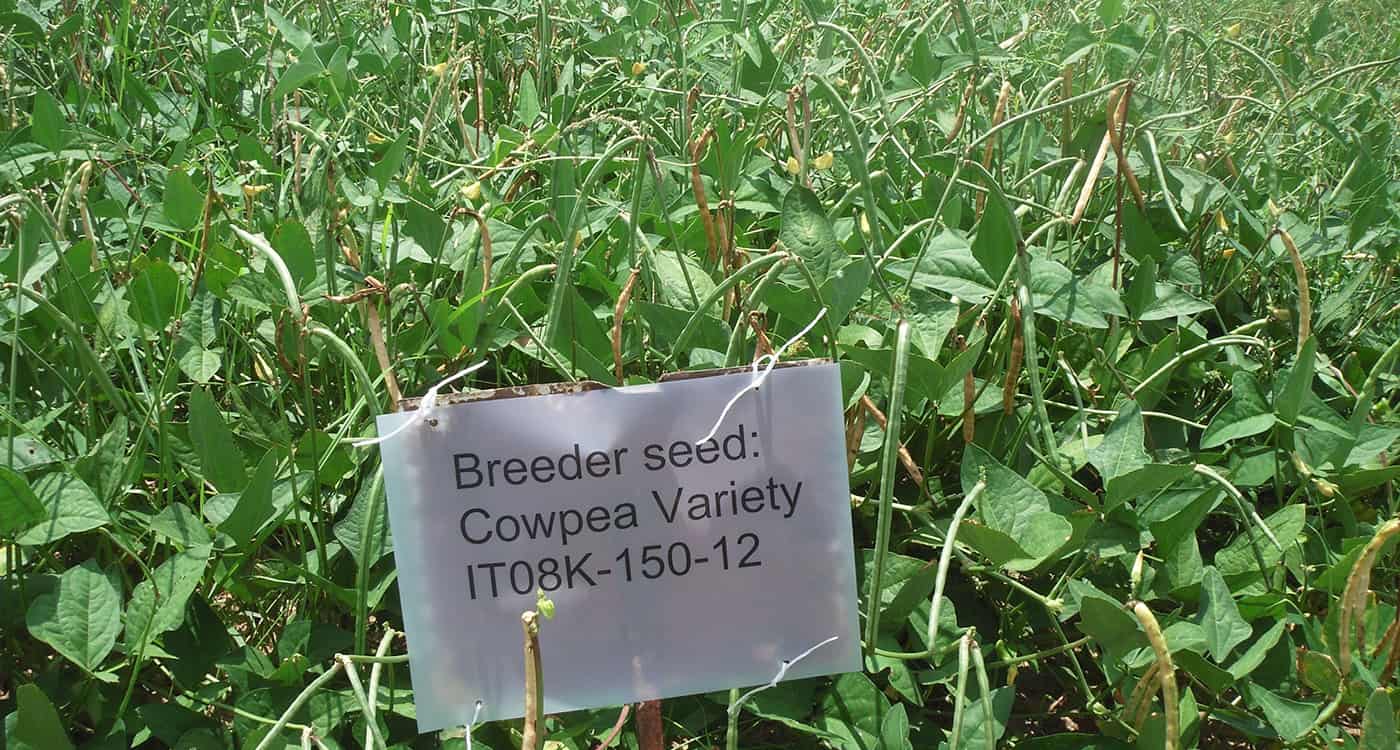 Molecular tools developed under the Tropical Legumes I project are now being deployed to modernize cowpea breeding. Molecular markers have been identified which are closely associated with desirable traits, allowing the development of a marker-assisted selection platform for cowpea. These markers are useful tools that enhance the selection process in a breeding program thereby increasing breeding efficiency. The available markers along with those being developed will be what breeders select for. This process quickens the rate of variety development as well as results in higher selection precision. The Gates Foundation solicited the support of Monsanto, now Bayer, in modernizing cowpea breeding in some West African countries by bringing available expertise from the world-renowned crop breeding multinational company. These experts have been interacting with West African cowpea breeders to transfer appropriate and innovative breeding technologies.  The need to modernize the cowpea breeding program, stimulated by these initiatives, has triggered the adoption of more efficient ways to breed. The program has now gone digital, using tablets to capture data, and linking this directly to a breeding management system (BMS), a very powerful platform for data storage and analysis. The BMS also generates barcoded information that allows accurate labeling of experiments and seed inventories, all of which are now adopted in the cowpea breeding program. From these activities it is expected that genetic gains associated with the new improved varieties will result in increased amount of cowpea available in the market for consumers.
The Foundation's support for efficient cowpea breeding and seed system programs has given impetus to research efforts that would significantly increase the crop's visibility among other leguminous crops. In addition, the US Agency for International Development (USAID) continues its long-term support to the core cowpea breeding research activities. Recently between 2014-2017, USAID funded a large upscaling project on cowpea technologies in Ghana, Mali, Nigeria, and Senegal that has contributed to sustainably increase cowpea productivity, decrease postharvest losses, and increase home consumption of this nutritious legume. As a result of this financial support from different donors, a recent study has shown a 29% adoption rate of improved cowpea by Nigerian farmers. The adoption is associated with an average 40% yield increase (i.e., 158 kg/ha) for adopters. This same study revealed that cowpea production would have been 14% lower and that prices would have been 9% higher if these improved varieties have not been adopted.
About the authors:
Fatokun Christian A., cowpea breeder, International Institute of Tropical Agriculture, Ibadan
Togola Abou, cowpea entomologist, International Institute of Tropical Agriculture, Kano
Ongom Patrick, cowpea molecular breeder, International Institute of Tropical Agriculture, Kano
Lopez Katherine, Head communication, International Institute of Tropical Agriculture, Ibadan
Boukar Ousmane, Cowpea Breeder, International Institute of Tropical Agriculture, Kano (Corresponding author)