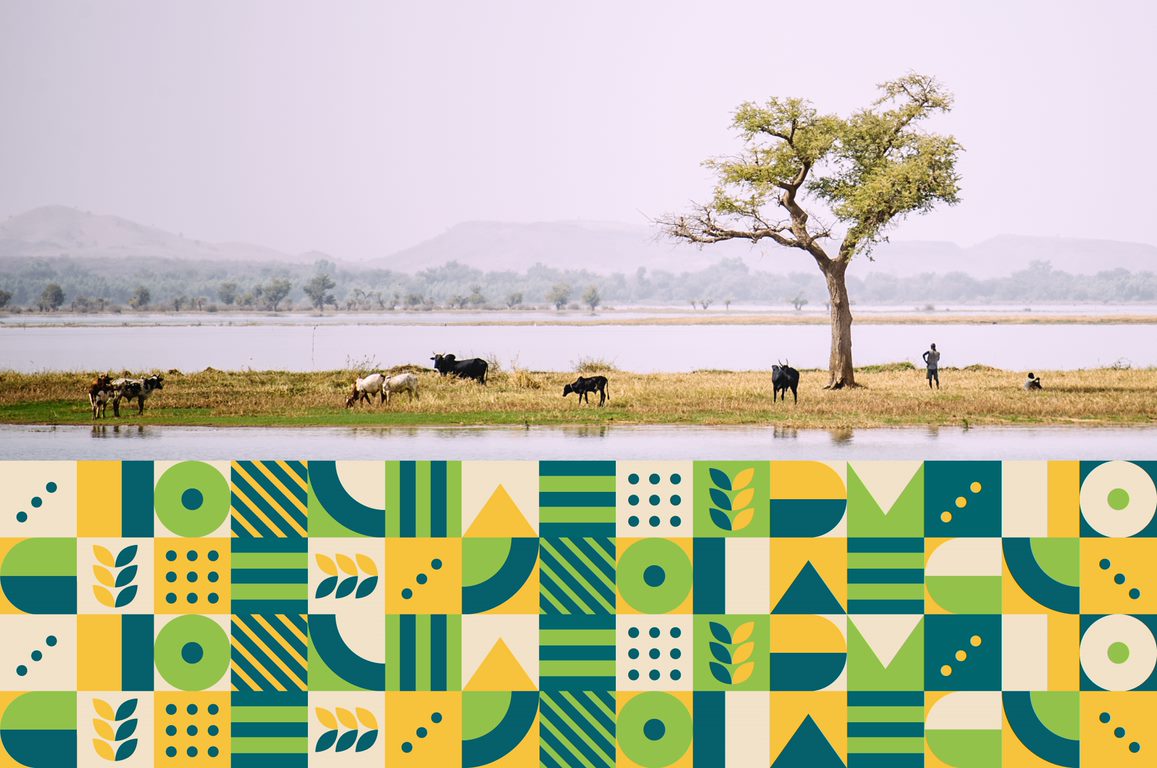 CGIAR Roundtable: Financial Flows in the Agrifood Sector in the Global South
Date

06.12.22

Time

09:30 am > 06:00 pm

Location

Pride Hall, Ole Sereni Hotel, Mombasa Road, Nairobi, Kenya

Registration
This CGIAR event will include a panel hosted by The Economist on 'Financial Flows in the Agrifood Sector in the Global South.'  The session will be held on 6th December 2022, at the Ole Sereni Hotel in Nairobi, Kenya.   
The consultative roundtable will be moderated by a senior researcher from The Economist with the aim of exploring how to scale up innovations in agrifood systems and understanding the drivers of the financial flows in the sector.   Recent investments in agricultural R&D have dropped by 10% since 2012, yet the World Food Programme (WFP) reports that the current global food crisis is the largest in modern history, with as many as 828 million people going to bed hungry every night. The latest IPCC report estimates that climate change is expected to put 183 million additional people at risk of hunger by 2050; and at the same time, the Global Food Security Index (GFSI) 2022 confirms that the global food security environment continues to deteriorate in recent years.   
By convening a diverse set of stakeholders and partners, CGIAR seeks to ensure an inclusive process of co-creation of solutions with multiple voices and perspectives from a range of global constituencies, including the most vulnerable.  
Timing (EAT) 
Program
0930 – 1000
Registration and networking

1000 – 1003

Welcome by Ms. Lotte Pang, CGIAR Managing Director, Communications and Outreach

1003 – 1008

Framing Remarks by Dr. Marco Ferroni, Chair, CGIAR System Board

1008 – 1015

Keynote speech by Mr. Josphat Gathiru Muhunyu, Agriculture Secretary, State Department for Crop Development & Agricultural Research, Ministry of Agriculture, Livestock, Fisheries & Cooperative, Nairobi, Kenya

1016-1025

Presentation of updates from the High-level Advisory Panel –  by Dr. Namanga Ngongi 

1025 – 1110

Spotlight conversations

to be moderated by Ms. Temina Lalani-Shariff, CGIAR Regional Director, South Asia

Climate adaptation and mitigation innovations (10 min) 

Dr. Aditi Mukherji, CGIAR Director, Climate Change Impact Area Platform

Dr. Roberto Lenton, Professor Emeritus, University of Nebraska

Perspective on Nutrition Innovations (10 min) 

Dr. Shakuntala Thilsted, Global Lead, Nutrition and Public Health, WorldFish

Dr. Nomindelger Bayasgalanbat, Senior Technical Specialist, Social Inclusion – Nutrition, International Fund for Agricultural Development (IFAD) Regional Office for East and Southern Africa

Approaches – Abidjan II Agreement – Action Plan (10 min)

Dr. Yemi Akinbamijo, Executive Director, Forum for Agricultural Research in Africa (FARA)

Dr. Harold Roy-Macauley, CGIAR Managing Director, Regions and Partnerships, and Director General, AfricaRice

The session will spotlight three issue areas. The first two spotlight sessions will outline technologies that have been developed or are in the pipeline to tackle key challenges, and what is needed to get these technologies to smallholder farmers. The discussion will then cover how to roll out tools to smallholder farmers, focusing developing the whole food systems (rather than parallel approaches), South-South cooperation, and inclusion – specifically strengthening the voice of women in research and facilitating women to acquire assets.  

1110-1135

Coffee break

 

1135 – 1140

Pre-recorded speech – Dr. Juergen Voegele, Chair, CGIAR System Council and Vice President for Sustainable Development, World Bank

1140 – 1240

The Economist moderated panel discussion

Scaling innovations in agri-food systems 

Dr. Claudia Sadoff, CGIAR Executive Managing Director

 

Dr. Johan Swinnen, CGIAR Managing Director, Systems Transformation, and Director General, International Food Policy Research Institute (IFPRI)
Dr. Kanayo Nwanze, Chairman and Chief Executive, FAYODE
Dr. Nompumelelo Obokoh, CEO, South African Council for Natural Scientific Professions (SACNASP) and Vice Chair, CGIAR Independent Science for Development Council
Prof. Ramesh Chand, Union Minister of State, NITI Aayog

The moderated discussion with the Economist will outline emerging data and evidence on financial flows into agriculture, and the importance of scaling financial flows, what can be achieved through additional finance and what is at stake without it.  The session provides an opportunity to outline a clear and compelling call to action: additional investment is urgently required.  

1240 – 1305

Moderated audience Q&A 

 

1305 – 1315

 

Wrap-up and closing remarks by Marco Ferroni
13:15-14:00
Networking lunch
14:00-16:00
Presentation of the initial draft of the Abidjan II Communique Action Plan (including feedback &  inputs session)
Evening
Reception and dinner
Other events and activities:
DATE
TIME (Nairobi Local Time)
EVENT
VENUE
2 December, Tuesday

9:00-12:00

WorldFish Q4 Board meeting

ILRI Campus, Vercoe Auditorium 

14:00-17:00

 

IWMI Q4 Board meeting

3 December, Saturday

9:00-12:00

 

AfricaRice Q4 Board meeting

ILRI Campus, Vercoe Auditorium

14:00-16:30

ICARDA Program Committee meeting

 

17:30-20:30

CIMMYT Board meeting

4 December, Sunday

9:00-12:00

ICARDA Q4 Board meeting

ILRI Campus, Vercoe Auditorium

15:00-18:00

IFPRI Q4 Board meeting

9:00-17:00

ILRI Campus Tour

ILRI Campus

5 December, Monday

9:00-12:00

 

IITA Q4 Board Meeting

ILRI Campus, Vercoe Auditorium

 

15:00-18:00

CIP Q4 Board Meeting

18:30-19:30

CIP DG Search

Committee Meeting

6 December, Tuesday

9:30-13:30

CGIAR Event including the Economist Roundtable

Pride Hall, Ole Sereni Hotel

14:00-1800

 

Abidjan II Africa Action Plan Presentation

14:15-1845

 

Joint SB & BCs meeting

Ole Sereni Hotel

19:00-22:00

System Board Chair Farewell Dinner

The Rooftop, Ole Sereni Hotel
7 December, Wednesday

8:00-18:00

CGIAR Research Field Trips

8 December, Thursday

9:00-12:00

ILRI Q4 Board meeting

ILRI Campus, Vercoe Auditorium

13:30-17:30

System Board meeting (SB25)

18:00-22:00

ILRI DG Farewell Dinner