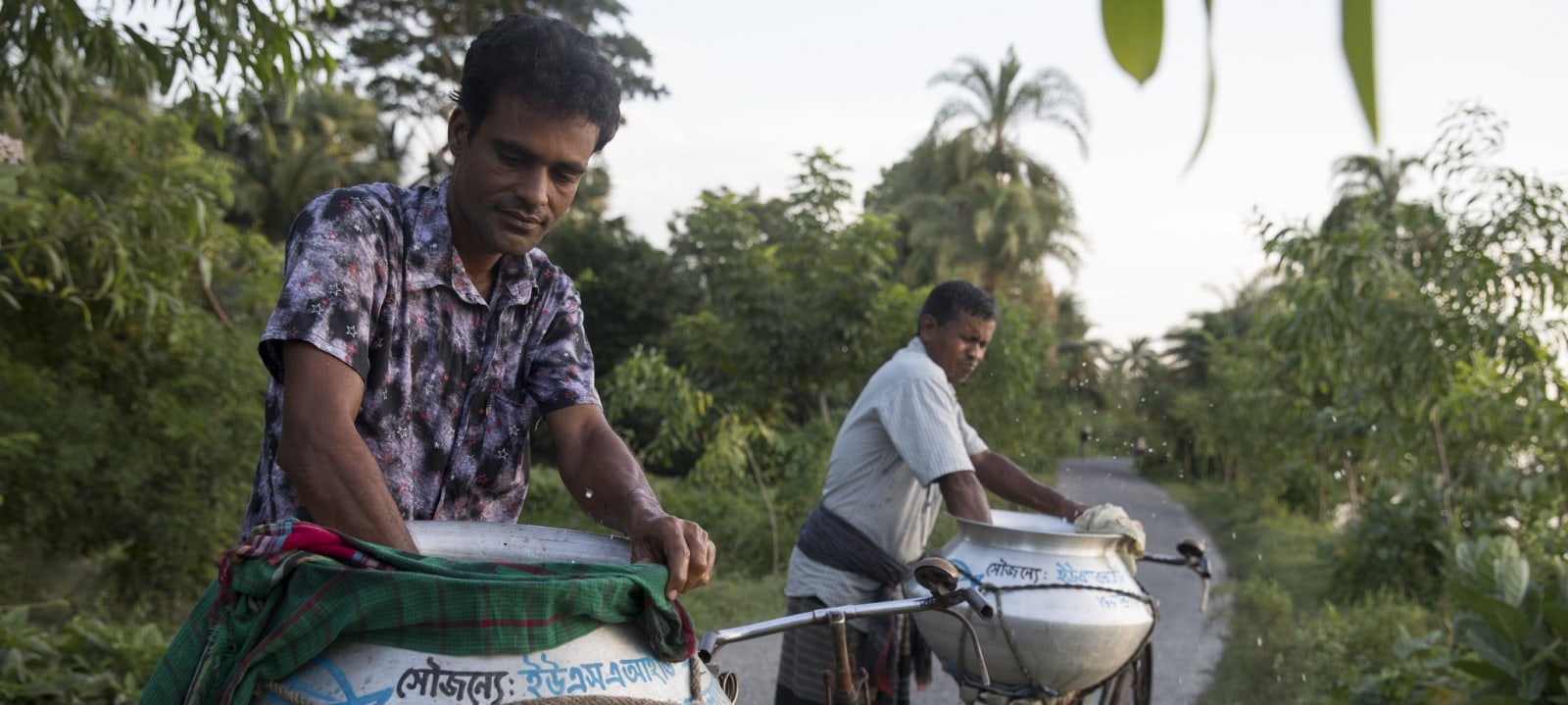 Small in size, big in numbers – Aquatic small-scale food producers
Date

27.07.21

Time

12:00 am > 12:00 am

Location

Virtual
A UN Food System Pre-Summit Affiliated Session exploring solutions for amplifying the role and contributions of small-scale aquatic food producers for better livelihood outcomes in line with the Summit's Action Track 4.
Date: Tuesday, 27 July 2021
Time: 19:30-20:20 (CEST)
Click here to watch the event recording
Aquatic food related livelihoods underpin the foundation of sustainable development and achievement of the goals set out in the Sustainable Development Agenda 2030 in leaving no one behind. However, aquatic foods are one of the most threatened food sectors; with ecosystems experiencing severe decline, and aquatic small-scale food producers often overlooked and marginalized in decision-making. As a result, current transformation approaches are disjointed and do not account for the potential of aquatic foods; posing a serious risk to achieving a healthy planet and people.
In this Affiliated Session on 'Small in size, big in numbers – Aquatic small-scale food producers,' hosted by FAO and members of the International Steering Committee of the International Year of Artisanal Fisheries and Aquaculture, including WorldFish and partners, development experts working in small-scale fisheries and aquaculture came together to discuss the contribution of small-scale aquatic food producers in aquatic food systems. In particular, they shared insights on how to elevate their roles in producing highly nutritious food, especially for the poor and vulnerable, such as pregnant women and indigenous peoples, living in remote areas.
In the lead up to the UN Food Systems Summit, FAO, WorldFish and partners leveraged this opportunity to strengthen and enhance aquatic foods for equitable livelihoods – and securing the provision and distribution of nutritious and sustainable food, opportunities, discussed in this  session, to inform the UN Food Systems Summit as well as the International Year of Artisanal Fisheries and Aquaculture in 2022.
Welcome and Introduction 
Audun Lem, Deputy Director, Fisheries and Aquaculture Division, FAO
Keynote Remarks 
Maren Headley, Representative, Caribbean Regional Fisheries Mechanism
Aquatic small-scale food producers' contribution to the SDGs – through the lens of the IYAFA Global Action Plan   
Edith Gondwe, PhD student, Michigan State University, USA
Nicolás Fernandez-Munoz, Manager of the Organisation of Artisanal Fishing Producers, Lonja de Conil, Spain
Melanie Siggs, Director of Strategic Engagements, Global Aquaculture Alliance
Gayathri Lokuge, Senior Researcher and TBTI member, Centre for Poverty Analysis, Sri Lanka
Hazel Healy, Co-editor, New Internationalist Magazine
Closing Remarks and Call for Action
Nicole Franz, Equitable Livelihoods Team Leader, Fisheries and Aquaculture Division, FAO
Follow WorldFish and the hashtag #aquaticfoods to check out past conversations on Twitter.