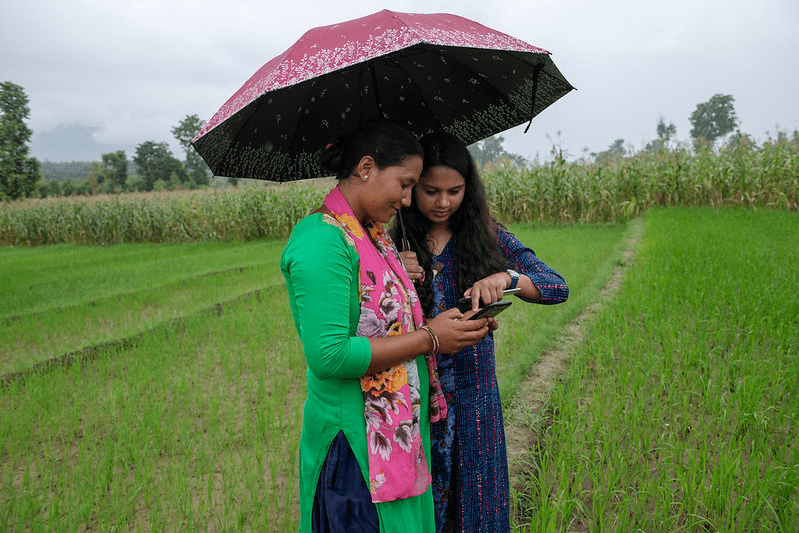 Climate Adaptation in Food Systems: Lessons from youth led science-based social movements
Date

22.01.21

Location

Online (YfCA platform)
As part of the Youth for Climate Adaptation Conference, CCAFS will be hosting an online workshop to link youth from all around the world to cutting edge science on climate change, agriculture and food security.
To achieve a transformation in food systems under climate change, engagement of young people is crucial. They are the next generation and are both vulnerable to current and future impacts of climate change, but also offer ways forward as important agents of change in their households, schools, business ventures, communities, countries and regions.
Climate change impacts will affect the ability of young women and men to secure livelihoods, incomes and food availability. Engaging youth in long-term adaptation is therefore a key focus of the CGIAR Research Program on Climate Change, Agriculture and Food Security (CCAFS) through social learning approaches and platforms and engaging or collaborating with youth organizations. Linking young people to cutting edge science on climate change, agriculture and food security, we aim to empower youth to take center stage in development. In this context, this interactive online workshop is developed for youth from all around the globe to participate and engage in the challenges and movements around food security under a changing climate.
About the event
During this online event, CCAFS will discuss collaborations, actions for youth, and challenges around food security globally. There will be a presentation around youth involvement and three vlogs from youth movement leaders from Latin America, Africa and Asia which will raise topics for discussion with the audience. These youth movement speakers will introduce their initiatives with CCAFS recorded from their region. Each vlog will end with a statement about a food security challenge or action from this region that participants can vote for. Afterwards, all three speakers combined will end with one collaborated challenge for participants as a takeaway message. This challenge will aim to empower and inspire the participants to engage in actions around food security throughout the globe.
Objectives
Enhancing youth participation in decision-making at an international level, as the result of this workshop and overall event run by YfCA will contribute to the Climate Adaptation Summit of 25 January 2021.
Stimulating youth participation to share their voice around food system challenges by highlighting youth movements partnered with CCAFS.
Empowering youth to get actively involved in food system challenges and youth movements involved in these challenges that partner with CCAFS.
Agenda
The agenda will be continuously updated as speakers are confirmed.
Climate Adaptation in Food Systems: Lessons from youth led science-based social movement

Introduction from CCAFS

Bruce Campbell, Program Director, CGIAR Research Program on Climate Change, Agriculture and Food Security (CCAFS) 

14:00
Interactive icebreaker
14:02
Keynote presentation

Viktoria de Bourbon de Parme, Lead Food and Agriculture Transformation, World Benchmarking Alliance 

14:05
Vlog presentation: Latin America

Sebastián Pedraza Paez, Member Steering Committee, Young Professionals for Agricultural Development Network (YPARD)

14:15
Vlog presentation: Africa

Victor Mugo, Vice President, Climate Smart Agriculture Youth Network (CSAYN)

14:23
Vlog presentation: Asia

Pentyala Narayani, ITC limited

14:31
Challenges for the audience as take away
14:39
Concluding remarks

Bruce Campbell, Program Director, CGIAR Research Program on Climate Change, Agriculture and Food Security (CCAFS) 

14:42