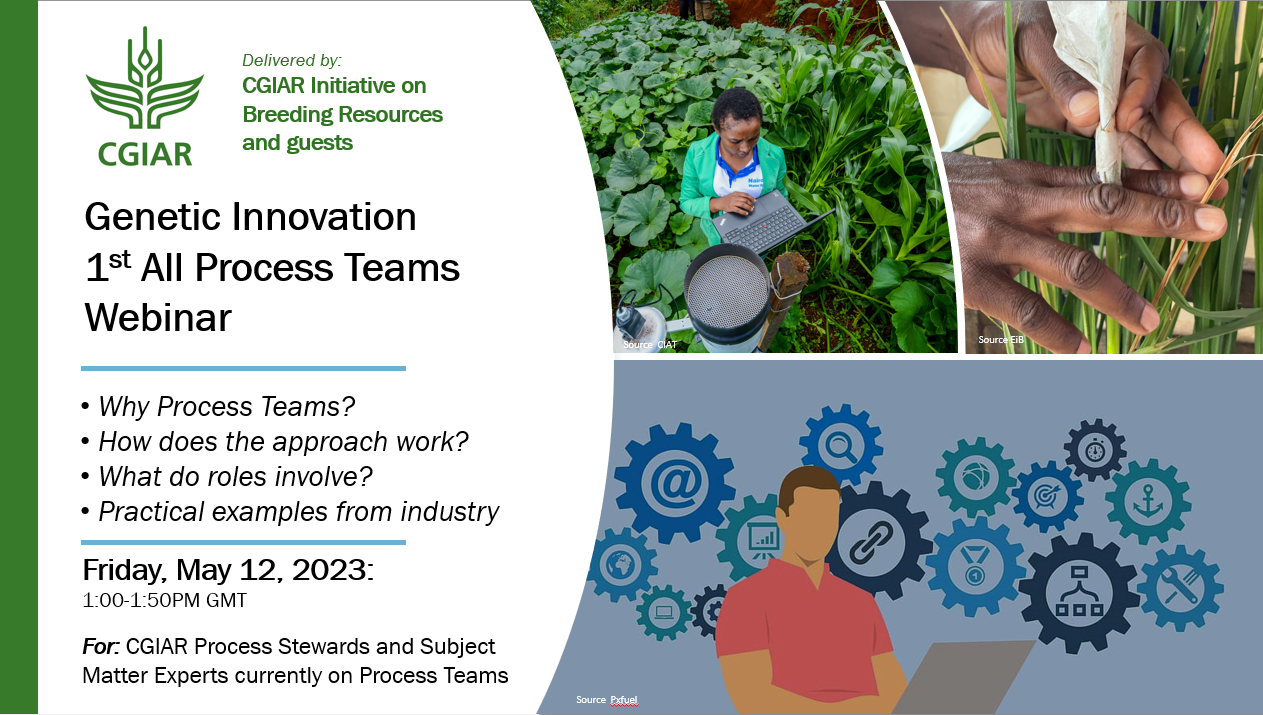 Genetic Innovation 1st All Process Teams Webinar
Date

12.05.23

Time

12:30 pm > 01:30 pm

UTC-11:00

Registration

By invitation only – please check your inbox/calendar
Watch the video:
For: CGIAR Process Stewards and Subject Matter Experts currently on Process Teams
Date: Friday, May 12, 2023
Description:
CGIAR Genetic Innovation is using a Breeding Process Model (BPM), covering all research and delivery processes of a plant breeding organization. It will be managed by a virtual organization (Process Teams, Process Management Team, Process Steering Team).
This virtual event for Process Team members aims to build understanding, demonstrate the value of the strategy, and draw on successful examples from industry.
Join Breeding Resources Initiative, Genetic Innovation Senior Directors John Derera and Sharifah Syed Alwee, and guests.
The event will cover:
Introduction on strategy and structure
The background: process connects silos, industry uses standards
Practical example for how and how well it works in industry
Process Steward roles
Discussion
The event was by invitation only.
We would like to thank all funders who support this Initiative through their contributions to the CGIAR Trust Fund, as well as partners of Excellence in Breeding.