CGIAR Research Program
CGIAR Research Program on Climate Change, Agriculture and Food Security (CCAFS)
Partners
International Center for Tropical Agriculture (CIAT)
National Agriculture and Forestry Research Institute (NAFRI)
Northern Mountainous Agriculture and Forestry Science Institute (NOMAFSI)
Geographic scope
Southeast Asia
Contact person
Leocadio Sebastian, CCAFS
The Climate-Smart Village (CSV) approach developed by the CGIAR Research Program on Climate Change, Agriculture and Food Security (CCAFS) is now being mainstreamed in national programs and international organization and donor projects throughout Southeast Asia. From an original six, there are now 33 CSVs in the Philippines, Vietnam, Myanmar, Laos and Cambodia. CSVs are empowering local communities and helping smallholder farmers become more productive and resilient to climate change. 
CSVs involve a participatory research-for-development approach that aims to identify the best context-specific technologies and approaches in agriculture. Through this approach, CCAFS has built a research-oriented knowledge base on the interrelated issues of climate change, agriculture and food security.
To scale CSVs, CCAFS has developed a roving workshop strategy that is helping to provide practical experiences with climate-smart agriculture (CSA) and CSVs to community leaders and prospective implementers. CCAFS has also developed a simplified guide on establishing CSVs, translated into local languages. Between 2015 and 2018, roving workshops involved 135 participants. In 2019, the Southeast Asian Regional Center for Graduate Study and Research in Agriculture (SEARCA) and the Association of Southeast Asian Nations (ASEAN) Climate Resilience Network also became engaged in scaling CSVs in Southeast Asia.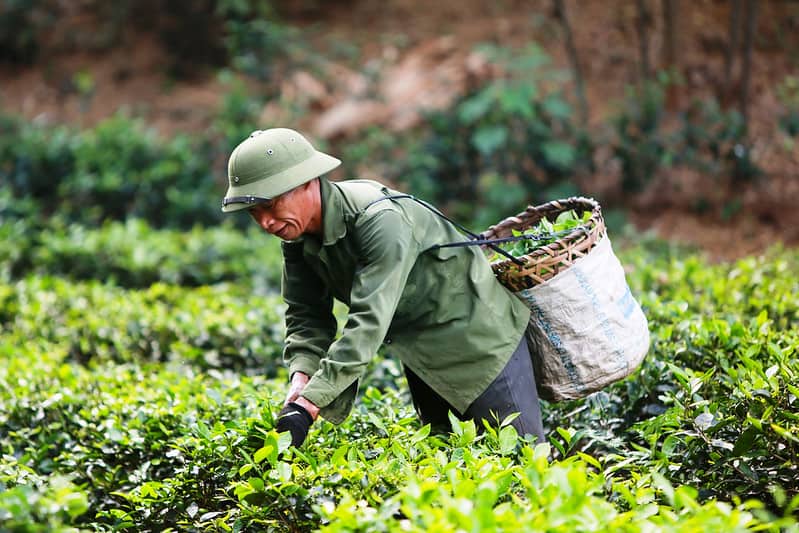 In Vietnam, the climate-smart village approach has been adopted by the New Rural Development plan for its 'one commune, one product' program.
The Philippines has adopted the CSV approach for its Adaptation and Mitigation Initiative in Agriculture (AMIA) – the government's flagship program to integrate climate resilience into the agriculture sector. As of 2019, the Philippines had established 21 AMIA villages, with more planned for integration in various agriculture programs.  
In Vietnam, the New Rural Development program, Nong Thon Moi, adopted the CSV approach for its one-commune-one-product program. It has allocated USD 100,000 to establish two sites in Yen Bai Province with the Vietnam Ireland Bilateral Education Exchange (VIBE). Another USD 227,00 has been allocated for evidence-based research on CSA technologies and practices for sustainable environmental landscapes. The Nong Thon Moi plans to launch five additional sites in Yen Bai in 2020. Another project, Collaborative Alliances for Societal Challenges (COALESCE), will use USD 378,000 to strengthen the climate resilience of rural communities. Both VIBE and COALESCE are funded by Irish Aid and involve the National University of Ireland Galway.  
In Myanmar, the Myanmar CSA strategy provides the framework for the establishment of CSVs. This framework has guided a USD 500,000 CSV project, implemented by the International Institute of Rural Reconstruction (IIRR) and funded by the International Development Research Centre (IDRC), which has established four CSVs.  
In Laos, the World Food Programme (WFP) is currently establishing five CSVs in Phongsali province to enhance the implementation of its Strategic Support for Food Security and Nutrition project. This is an extension of the two existing CSVs in Laos.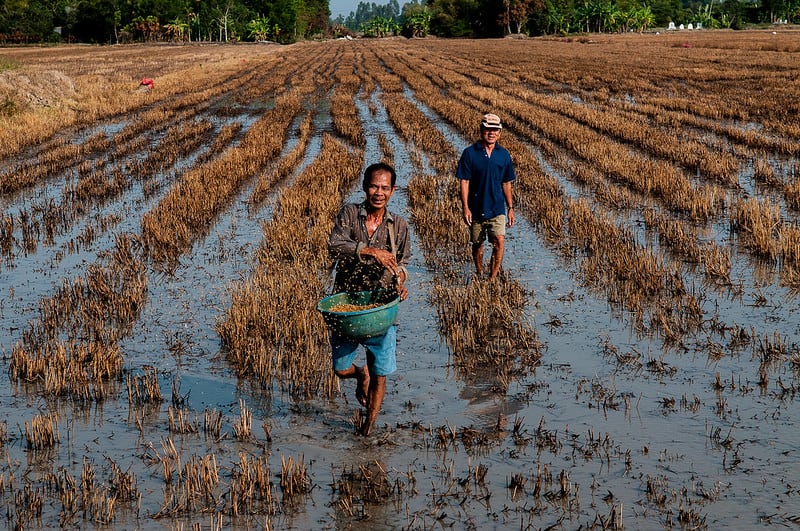 The Asian Development Bank (ADB)-funded Biodiversity Conservation Corridors project (with a budget of USD 19 million), covering 37 villages in Cambodia, is adopting the CSV approach through IIRR to transform these villages, which will become learning sites on climate-resilient sustainable forest ecosystems management.  
IDRC is further investing USD 600,000 to investigate the effectiveness of CSVs in Myanmar, the Philippines and Cambodia to explore the economic empowerment, social inclusion and gender outcomes of CSA-based interventions in CSVs across the three countries.   
CSVs have become real-life laboratories for gender-sensitive CSA technologies and approaches. In Southeast Asia, several gender-focused CSA initiatives were successfully implemented, such as the agro-climate information services for women and ethnic minority farmers in My Loi CSV and a small-scale native pig production led by a women's group in Guinayangan CSV. Women were also prioritized as participants in the roving CSV workshops.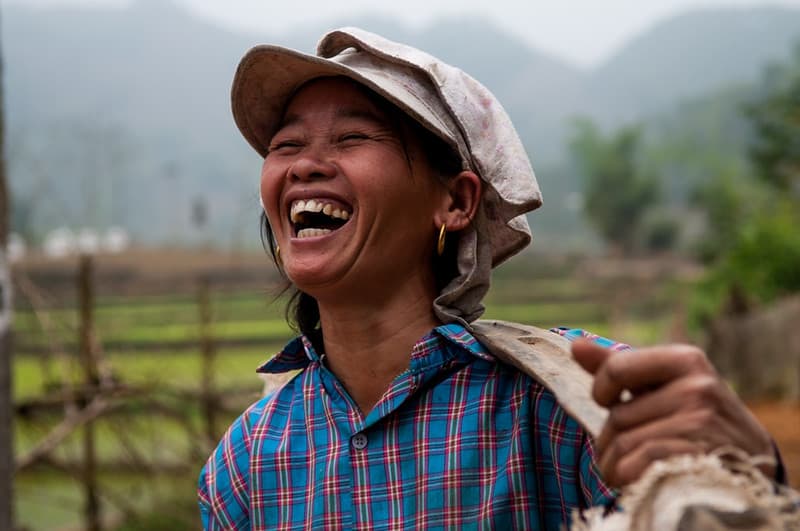 Several gender-focused climate-smart agriculture initiatives have been successfully implemented across Southeast Asia.

In addition, Southeast Asian CSVs have provided platforms for youth to participate in community-based climate initiatives. For instance, in Vietnam, the Youth Union was tapped as a key partner organization in various CSV-based activities. Youth groups were also targeted in communication and engagement activities, such as the Photovoice initiative in Ma, My Loi, and Phailom CSVs. Selected young farmers were also able to participate in roving CSV workshops. 
The CSVs throughout Southeast Asia serve as models of climate-resilient communities and field laboratories of CSA technologies and practices. The successful implementation of the CSV approach in Southeast Asia has influenced policies and investments that promote climate change adaptation and mitigation at the community level. 
Header photo: A farmer prunes plants by hand in a field in Ha Tinh province, Vietnam. Photo by J. Turner/CCAFS