Partner Profile: Enabling Uganda's Farmers to Meet New Challenges
From
Published on

30.05.23

Impact Area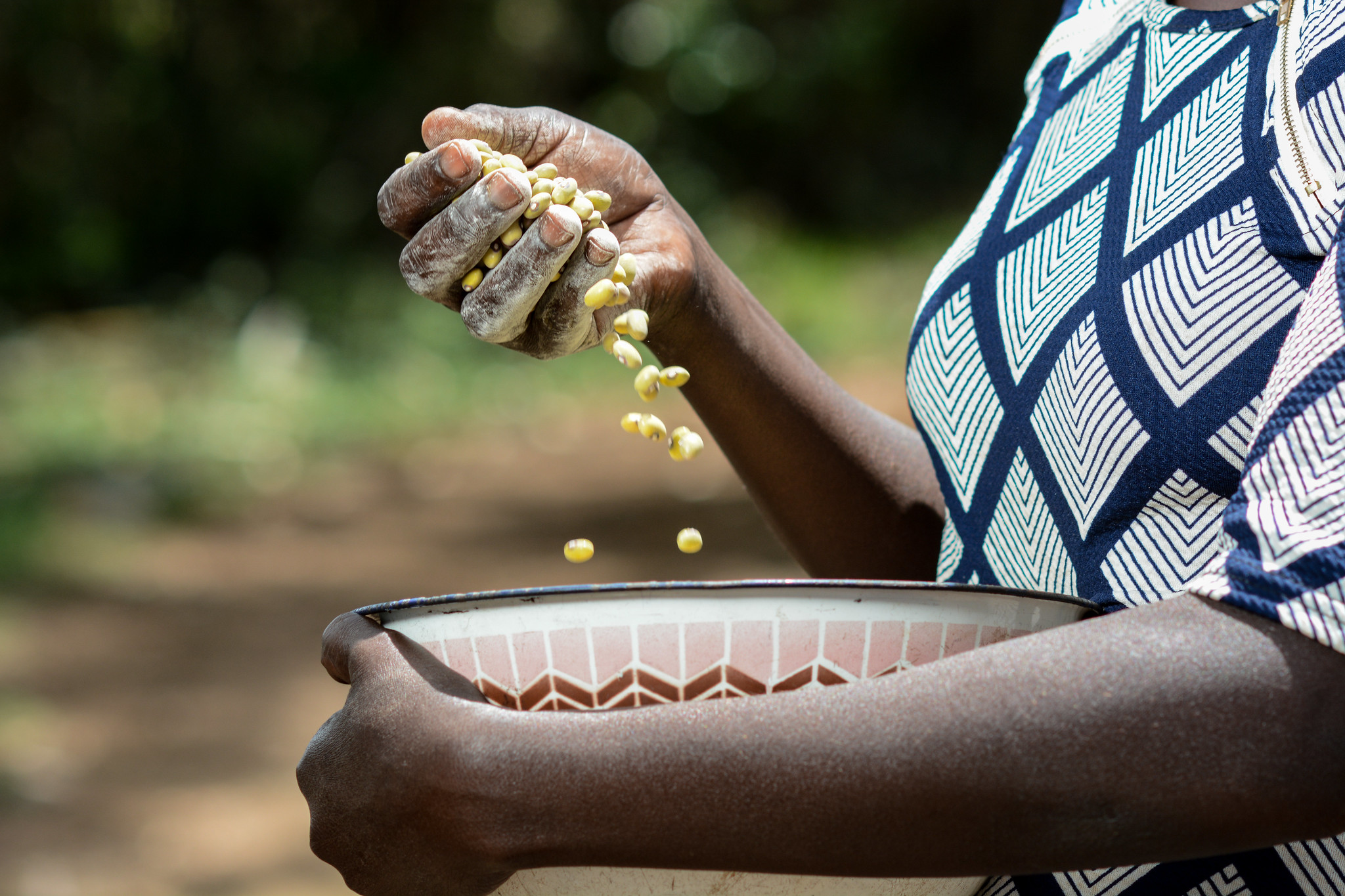 When Uganda's farmers – who make up 70 percent of the population – face challenges, the country's social and economic development is at stake. That's why National Agricultural Research Organization (NARO), which guides and coordinates agricultural research in Uganda, plays such a critical role.
According to Dr. Godfrey Asea, Director of Research for the National Crops Resources Research Institute, Uganda's farmers face formidable challenges, from climate change, low soil fertility, pest and disease epidemics, high post-harvest losses, and malnutrition.
"Uganda is hotspot for diseases," he says, highlighting climate change as a real and present danger. "Emerging and re-emerging diseases and pests have become more frequent with droughts and flooding.
There's also a demographic crisis building in farming: youth make up, more than 50 percent of Uganda's population but agriculture has typically been an occupation of middle-aged or older people. "A key challenge is youth involvement in agriculture, which also relates to digitalization and access to information, and making agriculture "cool" for the younger population who are the majority," says Dr. Asea.
NARO's response is captured in its refreshed 10-year strategic plan, launched in in 2018 and now being delivered under the leadership of Dr. Yona Baguma, who recently took on the role of Director General. A major thrust of the plan is the commercialization of research products. That involves transitioning from traditional, commodity-based research outputs to research that meets the needs of industry, in alignment with Uganda's national development plan's goal to build up the private sector.
But Dr. Asea acknowledges that producing commercial research is only half the challenge. He sees extension systems – the infrastructure and processes that deliver research outputs and technologies to the farmers – as of equal importance.
"We have a lot of research outputs and products, but the adoption rates are low. Utilization is also low because of the low knowledge base," says Dr. Asea. "Farmers in Uganda are predominantly small-scale,  who are resource poor, and have limited access to modern technologies. The impact will be better if farmers have better knowledge, they use seed of improved varieties, and have access to technologies."
Dr. Asea sees partnership as key to the success of NARO's goal of building a resilient agricultural system around its research products.
"Science is about partnership and collaboration. There is no way you can do it all alone, even as a large institution. So, you leverage experience, you leverage expertise, you leverage resources, including human, infrastructure and financial. That lets you do things together, better and bigger. That's the power of partnership."
Dr. Asea credits NARO's partnership with CGIAR for the rapid control of pest and disease epidemics including maize lethal necrosis, fall armyworm, banana bacterial wilt, cassava brown streak disease, and cassava mosaic disease. "These are some of the key pests which will have otherwise devastated our crops and caused famine in major staples."
Even with those successes, in the context of the One CGIAR integration process launched in 2019, Dr. Asea saw room for improved partnership, particularly when it came to breeding and genetic innovation. That's why, last year, he  played a key role in the NARES-CGIAR Aide Memoire, which created a framework for partnerships in breeding for African national agricultural research and extension systems (NARES).
"One CGIAR is a unified and integrated system that leverages expertise across [CGIAR], but this must also include the NARES so we can also leverage this partnership to do research that can impact our farmers, and our economies. [CGIAR] must work through Nares to have impact in countries.
"We wanted to bridge the gap between [CGIAR] and NARES partners so that our research is complementary and builds on each other. In the end, we're working to improve livelihoods of the farmers, and in the end our problems are the same in research. That is the foundation for the Aide Memoire." Dr. Asea also sees the "NARES-to-NARES partnership" as being critical to sharing resources, germplasm, knowledge, and experience.
The Aide Memoire was agreed in Nairobi last year between CGIAR and NARES leadership from across Africa. Dr. Asea is also working with CGIAR on the Genetic Innovation Forum being held in Marrakesh in October, which offers an opportunity to take stock of progress on the Aide Memoire and identify areas for improvement. While focused on crop improvement and improved delivery, Dr. Asea believes the framework could be used for other areas of CGIAR's research groups, such as resilient agrifoods and system transformation.
"We have a unique opportunity here to reorganize ourselves, understand ourselves, and better focus to address the common challenges which have emerged, like climate change, changing food systems, increasing need for nutrition, and also trade," Dr. Asea says. "The partnership between [CGIAR] and national programs will be key in driving achievements and impacts in all these areas, leveraging on each other's experience, leveraging on each other's resources, but also leveraging on institutional collaborations and partnerships to move this forward."
About NARO
Established in 1992, NARO's goal is to enhance the contribution of agricultural research in Uganda to sustainable agricultural productivity, sustained competitiveness, economic growth, food security and poverty eradication

 

NARO has a mandate to coordinate all aspects of agricultural research in Uganda including crops, livestock, fisheries, forestry, agro-machinery, natural resources and socio-economics

 

NARO's mission is to generate and disseminate appropriate, safe and cost-effective technologies.

 

NARO is an agency of Uganda's Ministry of Agriculture, Animal Industry and Fisheries (MAAIF) 

 

NARO comprises a Governing Council, a Secretariat and 16 Public Agricultural Research Institutes (PARIs) spread across the country.

 

Partners include CGIAR Centers; USAID; Wageningen University; the European Union; FAO and the World Food Programme

 
 Header photo by Georgina Smith / Alliance of Bioversity International and CIAT