New guidelines ease the way for fish-friendly irrigation systems
From
Published on

16.12.20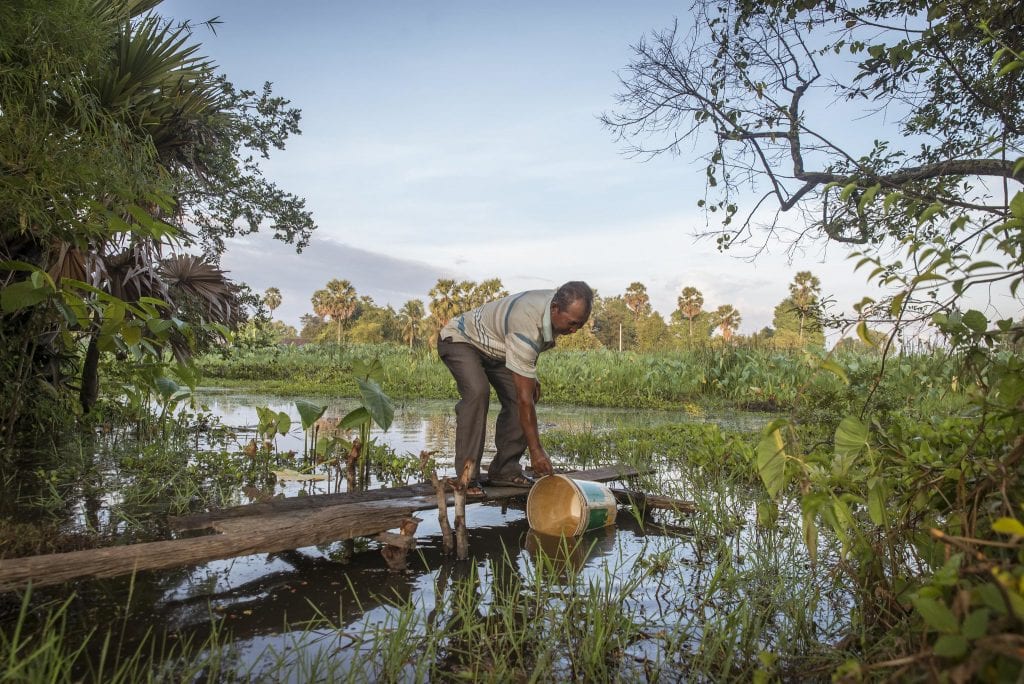 A new set of guidelines provides practical guidance on the integration of irrigation systems with fisheries in a bid to boost resilient and productive food systems in Asia and Africa.
Inland fisheries are a primary source of livelihoods as well as food and nutrition security for many in low- and middle-income countries. However, farm irrigation infrastructure often has negative impacts on aquatic foods and their habitats.  A growing body of evidence shows that the integration of fisheries in irrigation systems can be a positive nature-based solution that benefits both fishers and farmers.
The publication, 'Increasing the benefits and sustainability of irrigation through the integration of fisheries,' serves as a practical guide to support water planners, managers and civil engineers in the design, construction, operation and maintenance of irrigation systems. It was devised by multidisciplinary researchers from WorldFish, the International Water Management Institute (IWMI), FAO and others.