New funding for CGIAR breeding to boost food and nutrition security in Africa 
From
Published on

25.04.23

Impact Area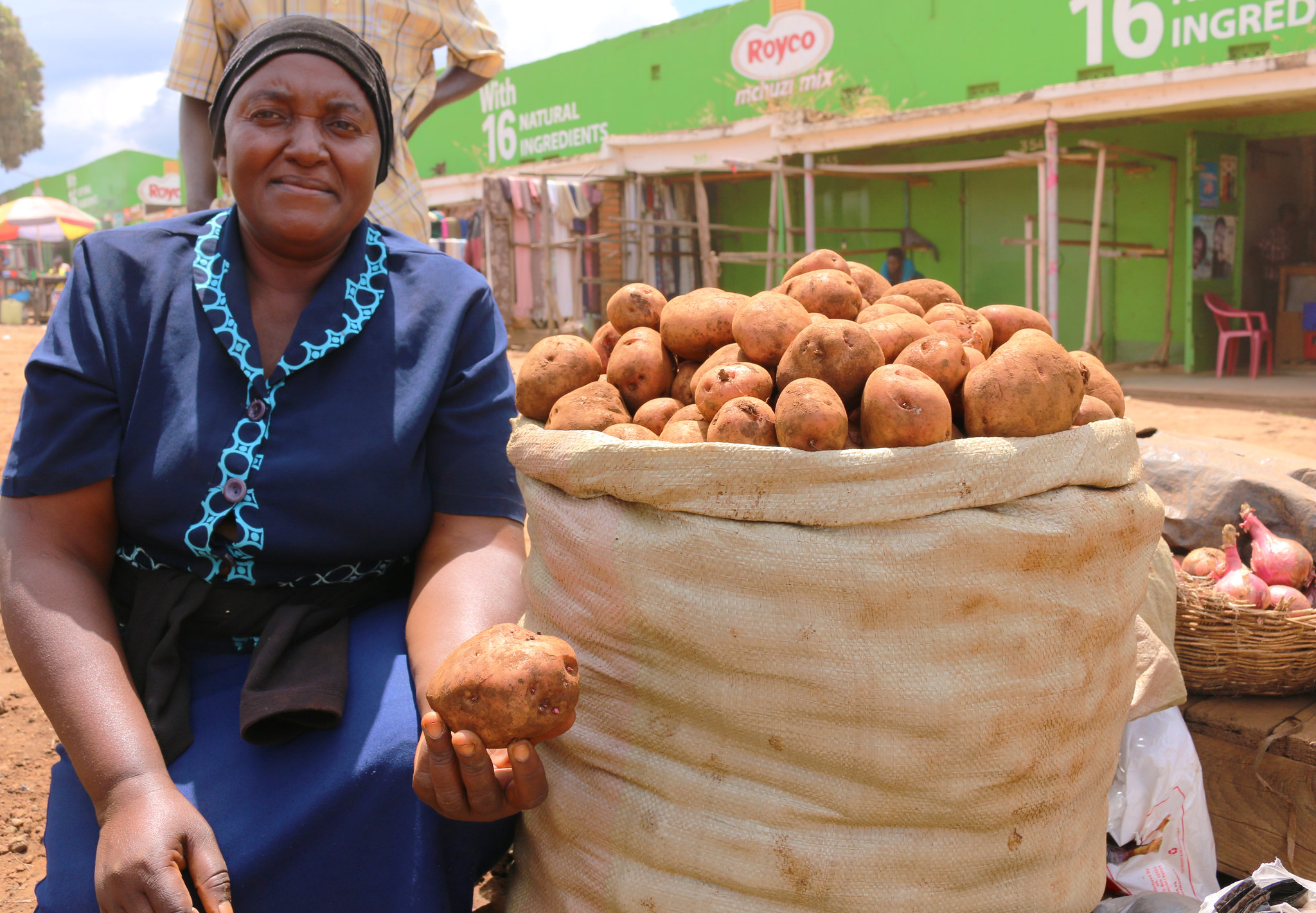 Project aims to harness the untapped potential of root, tuber, and banana crops  
CGIAR is to receive a USD$30 million grant from the Bill & Melinda Gates Foundation to develop modern and efficient breeding systems for root, tuber, and banana (RTB) staple crops for sub-Saharan Africa. The work aims to harness the untapped potential of those crops to improve the food and nutrition security, income, and climate change resilience of smallholder farmers, especially women and youth, building on CGIAR's previous work in the field.  
RTB crops – banana, cassava, potato, sweetpotato and yam – are some of the most important staple crops in Africa and the world's poorest regions. They provide nearly 50% of total caloric intake in D.R. Congo, Ghana, Tanzania and Rwanda, 30% in Uganda, and 25% in Africa's most populated country, Nigeria. Many RTB crops can be grown with few inputs and often under harsh conditions.   
The RTB Breeding project will be led by Dr. Hugo Campos, Deputy Director General, Research at CGIAR's International Potato Center (CIP), brings together breeding expertise across CGIAR Centers and will work in close partnership with an extensive network of African national agricultural research systems (NARs) and Universities.  
Dr. Sonja Vermeulen, Managing Director of Genetic Innovation, CGIAR, said, "We are grateful to the Bill & Melinda Gates Foundation for this vote of confidence in our CGIAR Research and Innovation Strategy and our ability to coordinate across our global network of research centers and partners. RTB Breeding represents a step change for CGIAR, working across multiple crops with a value chain perspective, encouraging cross learnings, and enabling the delivery of higher genetic gains and accelerated adoption rates of new varieties among smallholder farmers in Africa."  
RTB Breeding is the first example of a Science Group project investment in CGIAR. The work done will be fully aligned with the results framework of the Accelerated Breeding Initiative and will collaborate with the Breeding Resources and Market Intelligence initiatives. 
CIP's Hugo Campos, deputy director of general research, leads the RTB Breeding program in partnership with the Alliance Bioversity-CIAT, IITA, CIRAD (Centre de Coopération Internationale en Recherche Agronomique pour le Développement), Cornell University, North Carolina State University, University of Abomey Calavi (Benin), Ebonyi State University (Nigeria), Université Evangélique en Afrique (D. R. Congo), and Makerere University (Uganda), as well as the National Agricultural Research Services in Benin, Côte d'Ivoire, D. R. Congo, Ethiopia, Ghana, Kenya, Malawi, Mozambique, Nigeria, Tanzania, Togo, Uganda, and Zambia.