The Alliance 2022 Annual Report is out: People at the heart of Food Systems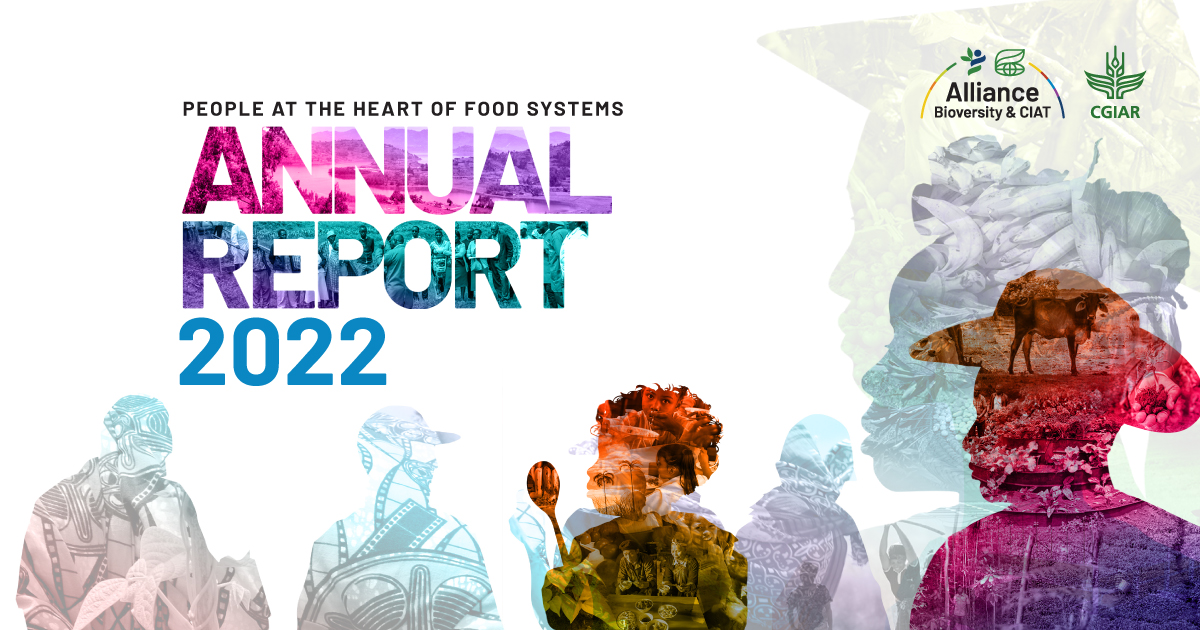 2022 marked three years since the formation of the Alliance of Bioversity and CIAT, as two research centers joined forces to amplify their research on Land, Crops, Food, and Markets. Now, with participation in 29 CGIAR Research Initiatives, this portfolio continues to expand.
Explore the 2022 Alliance Annual Report
The Alliance's Annual Report asks: What do establishing urban gardens (in Kenya), 'mining' cassava alleles (in Colombia), and delivering climate information services (in the Philippines) have in common?  
The answer is simple: communities, institutions, and people.  
Urban gardens empower vulnerable consumers to feed their families. Superior cassava traits guarantee farmers sufficient yield so they profit from each harvest. Climate information services provide farmers with forecasts while informing government policies and investments in disaster risk reduction.  
We invite you to explore more examples in The 2022 Alliance of Bioversity and CIAT Annual Report.