Research strategies to catalyze agroecological transitions in low- and middle-income countries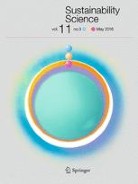 From
Published on

15.07.22

Challenges
Download
Governments are updating national strategies to meet global goals on biodiversity, climate change and food systems proposed in the Convention on Biological Diversity post-2020 framework and agreed at the United Nation's Climate Change Conference (COP26) and Food Systems Summit (UNFSS).
This represents a unique and crucial opportunity to integrate and accelerate food system actions to tackle interconnected global challenges. In this context, agroecology is a game-changing approach that can provide the world's growing population with nutritious, healthy affordable food, ensure fair incomes to farmers and halt and reverse the degradation of the natural environment. Here, we explore agroecological transition pathways in four case studies from low- and middle- income countries and identify catalysts for change.
We find that enabling policy and market environments, participatory action research and local socio-technical support each plays a critical role in stimulating transitions towards agroecology. We propose strategies and priorities for research to better support agroecological transitions using these catalysts of change as entry points. Engagement of governments, private sector, civil society, farmers and farm workers in this research agenda is essential.
Jones, S.K.; Bergamini, N.; Beggi, F.; Lesueur, D.; Vinceti, B.; Bailey, A.; DeClerck, F.A.; Estrada Carmona, N.; Fadda, C.; Hainzelin, E.M.; Hunter, D.; Kettle, C.; Kihara, J.; Naino Jika, A.K.; Pulleman, M.; Remans, R.; Termote, C.; Fremout, T.; Thomas, E.; Verchot, L.; Quintero, M.