Scaling agricultural innovations to strengthen Africa's food systems, food safety and nutrition
From
Published on

26.02.21

Impact Area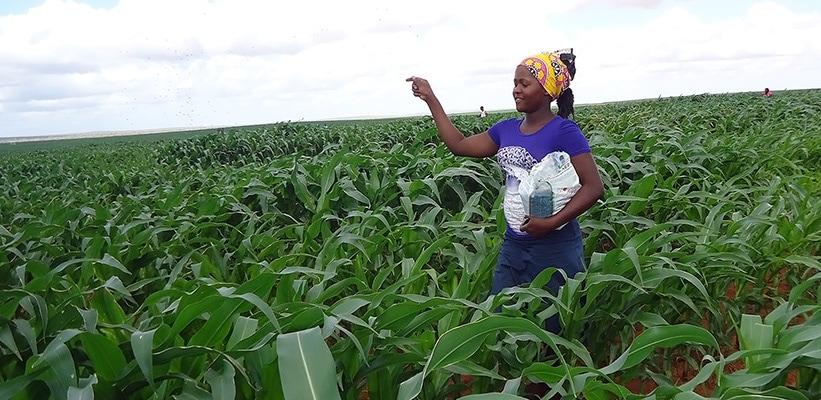 Africa's food systems are at an inflection point. Food demand in sub-Saharan Africa is expected to at least double between 2015 and 2050. Moreover, income growth and urbanization are driving significant changes in consumer demand, including for more varied, nutritious, and value-added foods. Meanwhile, food security remains a challenge—according to the United Nations Food and Agriculture Organization, every day, 256 million Africans go hungry, 93% of them in sub-Saharan Africa. Production volatility is expected to grow as climate change increases variability and alters growing conditions. Without significant transformation, Africa's food systems will not be able to meet the growing and changing needs of consumers, increase food security and resilience, and deliver on the promise of inclusive agricultural transformation.
Africa's food and nutrition security have been worsened by COVID-19 supply-chain disruptions, movement restrictions, and associated economic downturns. Perhaps even more urgently than before, Africa must accelerate the development and dissemination of agricultural technologies and innovations.
For this reason, CGIAR's International Institute of Tropical Agriculture (IITA) and the Bill & Melinda Gates Foundation are co-organizing a series of virtual workshops from 2 to 4 March 2021 to share experiences and lessons learned from scaling and commercializing agricultural technologies to improve food safety and nutrition.
Entitled Scaling of Agricultural Innovations through Commercialization for Sustainable Food-System Transformation, the series of three webinars will cover private-sector engagement, and how to create an enabling environment for the transformation of food systems through commercialization and strategic partnerships.