Piloting site and context specific Agro-advisory to transform wheat production in Ethiopia
From
Published on

04.11.22

Impact Area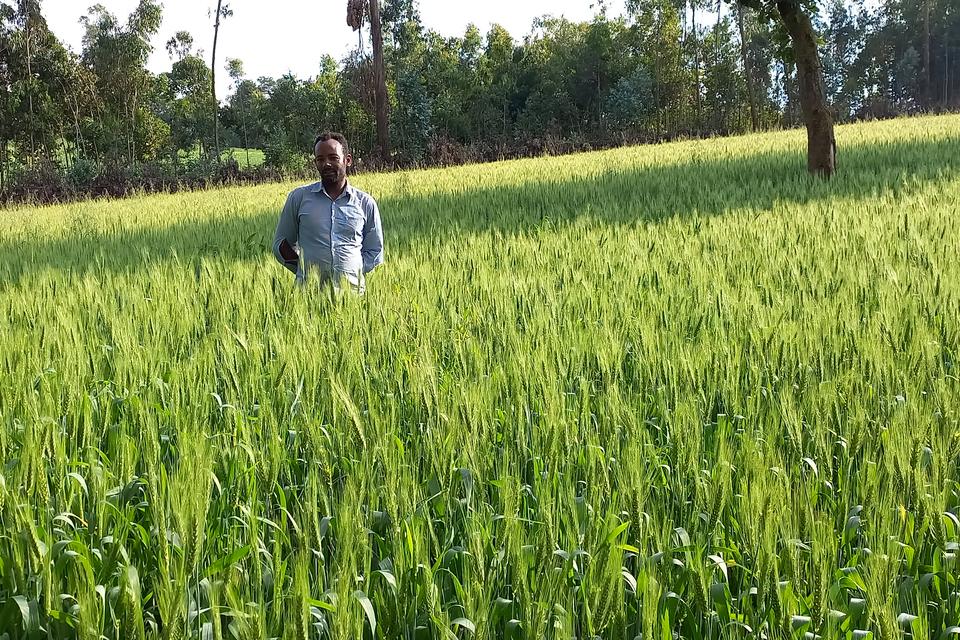 Mr. Sugebo Forsido, and Mr. Tamire Wangore are both successful wheat farmers at Haysie Kebele in Lemo district Ethiopia.  They happily explain the dynamics they both go through. Compared to the neighboring farmers, the two have adopted use of fertilize, and work with development agents through various training sessions.
Mr. Tamire Wangore, expects a yield increase of close to 50% from his 0.5 ha plot due to the use of improved location-specific fertilizer and other agronomic advisories communicated by ABC and Digital Green.
"You can tell from the stand now, how vigorous it is, the use of fertilizer and training sessions on proper and improved farming methods, will definitely improve my year's grain yield of 3.7-4 tons per hectare significantly." Mr. Wangore
The two, like millions of smallholder farmers in the highlands of Ethiopia have been struggling to produce sufficient food. Soil fertility is a major constraint mainly due to continuous cultivation of the soils without adequate replenishment of nutrients for years. Nitrogen and phosphorus are the two major plant nutrients that limited wheat productivity in major wheat production belts of the Ethiopian highlands. To replace nutrients removed by crop and poor soil management practice, in the last couple of years, and certain amount of inorganic fertilizers have been applied without consideration of the soil properties, climate, and landscape of the crop environment.