A seed systems success story
From
Published on

21.03.23

Impact Area
Funders

United States of America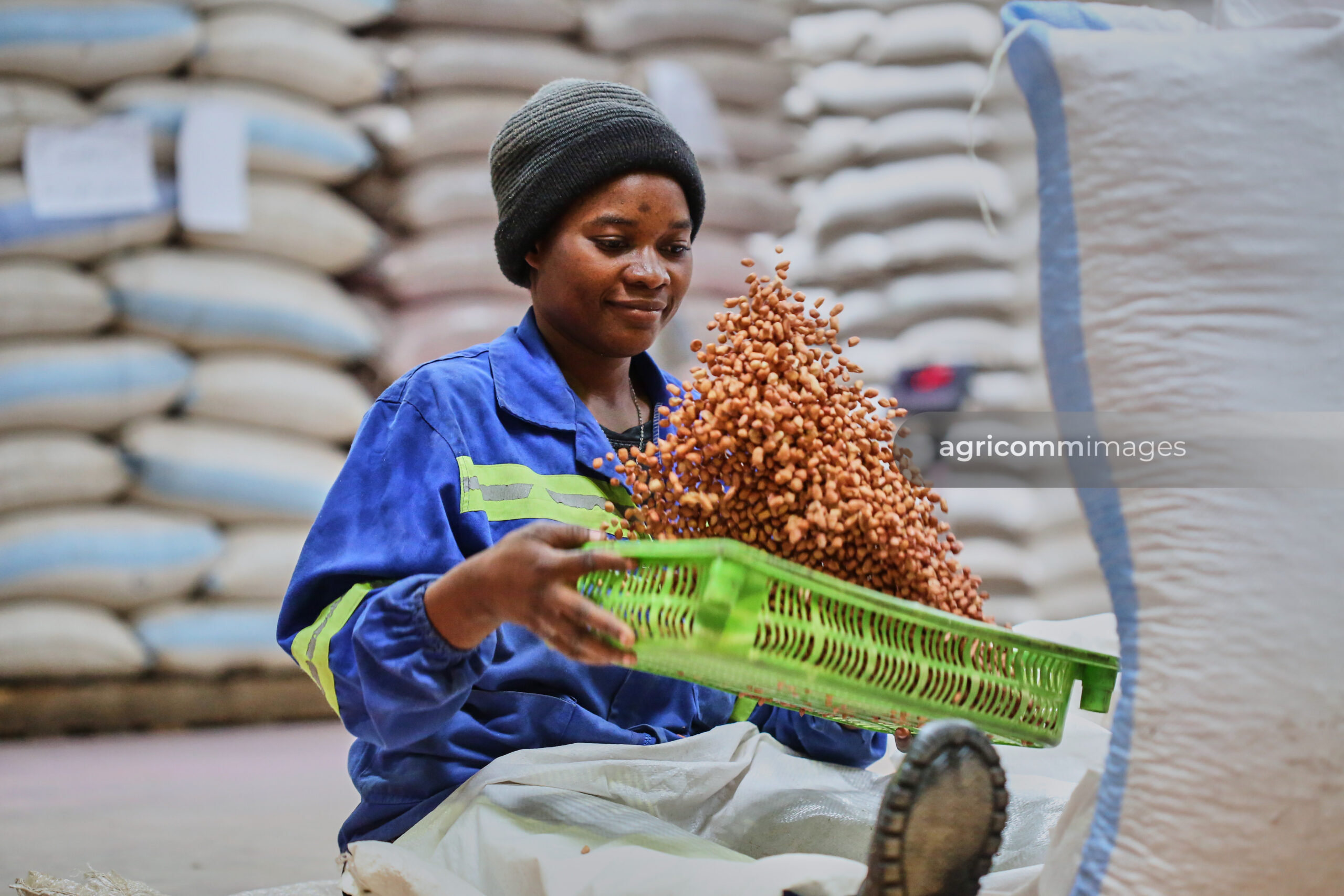 Stewards Global, trading as Afriseed, is a Zambia seed systems intervention success story. Thanks to support from the International Maize and Wheat Improvement Center (CIMMYT) and other partners such as the United States Agency for International Development (USAID) and the Alliance for a Green Revolution in Africa (AGRA), Afriseed is transforming rural farmers' livelihoods through supplying drought tolerant maize seed.
What began as a start-up in 2007 has since grown to be one of the leading companies in Zambia's seed industry. "I started this company with a team of three people. We did not have much, but we had a compelling vision," says founder Stephanie Angomwile. "Initially, we were multiplying and distributing legume seed to the market as we had observed the deficit where it was very difficult for any serious farmer to procure improved and high-performing seed."
"Having set up the business, we were fortunate to get AGRA's support to secure proper industrial premises where we could focus our operations and serve the Zambian market," she explains. "Using a basic drum seed dresser, we were able to churn out 100 metric tons of seed per season, which was quite impressive considering how rudimentary our equipment was."
At this point, USAID bought into their vision and furnished Afriseed with a processing plant that could handle, sort, treat, and package seeds for both legume and maize. The company then pivoted to working with maize seed, based off the observation that most farmers were obtaining yields lower than the genetic potential of existing varieties.
"To do so,  it was quite clear that we needed an institution that could help us break into the maize seed industry dominated by large multinational seed companies," Angomwile explains. "This led us to partner with CIMMYT, which is a partnership that still exists today and has enabled us to accelerate our market penetration strategy through providing us with high-performing drought-tolerant genetics which are growing in popularity among farmers."
The impact of CIMMYT support
Since 2017, CIMMYT has been working with Afriseed to help smallholder farmers access new and improved varieties that are drought-tolerant and can withstand seasonal weather variations induced by climate change. "As CIMMYT, our role is not only to breed improved genetic material that farmers can take up, but also to support business development for the private sector through intensive capacity building programs that position such entities to be sustainable and to excel in the absence project support," explains Hambulo Ngoma, an agricultural economist working with CIMMYT. The organization has provided Afriseed with two high performing varieties so far: AFS 635 and AFS 638. In addition, CIMMYT has supported Afriseed in stimulating demand within the smallholder farmer market through facilitating the establishment of demonstration plots and designing targeted seed marketing strategies.
During CIMMYT Director General Bram Govaerts' recent visit to Zambia, Ngoma highlighted that the organization is aware that small-to-medium enterprises may be constrained with regards to marketing budgets and market development investments. "As such, when we are convinced that there is a business case and an opportunity for a food security transformation, we usually support promising entities such as Afriseed with knowledge and resources to stimulate demand," he said. "This is of extreme importance as farmers growing old, recycled seed from ancient varieties need to transition to new, improved varieties."
Govaerts said, "We are happy we could contribute to the success of Afriseed in our own small way and we hope our partnership will take you to the next level."
Afriseed has since grown and now comprises nearly 200 workers: 90 permanent staff and 110 casual workers during the peak season. Production has surged to an excess of 10,000 metric tons per season and there is a growing customer base stretching throughout all regions of the country. Angomwile is very grateful to have had a partner like CIMMYT, which facilitated Afriseed's membership to the International Maize Consortium (IMC), a global body that provides access to an expanded genetic pool bringing exposure to new genetic gains. "Being a member of IMC is definitely an advantage for us as an entity because the seed supply market is highly competitive," she explains. "So, we can now quickly become aware of the new genetic materials available and ask our research and development team — established through the immense support from CIMMYT — to develop new varieties for our target market."
Through a series of exchange visits and trainings, CIMMYT has mentored the research and development team who are now in a position to breed their own varieties without external support. "The number of farmers in high potential areas that are remotely located that are still growing recycled seed is still quite large," says Peter Setimela, a seed systems specialist who was part of the mentoring team. "We need to continuously render extensive support to entities such as Afriseed such that the seed quality deficiency gap can be greatly reduced."
As the rains have been in abundance during this 2022/23 season, there is high anticipation that farmers who have grown seed from reputable seed suppliers such as Afriseed, are set for a bumper harvest.
Cover photo: Afriseed staff preparing legume seeds for processing in Zambia. (Photo: Agricomms)