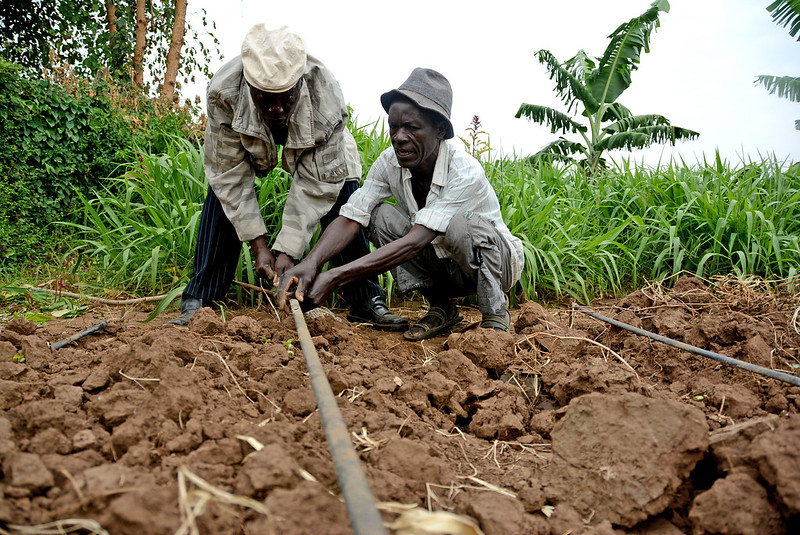 CGIAR @ AIM for Climate Summit
Date

08.05.23 > 10.05.23

Time

07:00 am > 04:00 pm

UTC-11:00

Location

Washington, DC, USA

Registration
​The United States will host the AIM for Climate Summit on May 8-10, 2023 in Washington, D.C., to bring together partners to increase and accelerate investment in and support for agriculture and food systems innovation for climate action.
Supported by the Foundation for Food & Agriculture Research (FFAR), the summit will spotlight opportunities for climate solutions and amplify climate-smart agriculture and food systems innovation in the lead-up to COP28 in the United Arab Emirates. This premier global event, exclusively for AIM for Climate partners, will provide a game-changing platform to raise ambition, build collaborations, and share knowledge on climate-smart agriculture and food systems innovation.
CGIAR Events
Glasgow Breakthrough Ministerial Session
In the morning of May 9, CGIAR will co-organize the Glasgow Breakthrough Ministerial session with the US and UK governments. High-level invited speakers include UAE Minister of Climate Change and Environment Mariam Almheiri, FCDO Minister Anne-Marie Trevelyan and former UN Secretary-General Ban Ki-moon. The event will convene ministers from participating countries in the Breakthrough, and other interested AIM for Climate participants, to:
Review progress on the priorities identified in the

 

2023 action plan

 

launched at COP27
Hear from the Breakthrough Agenda Report authors who will present preliminary findings and recommendations for the agriculture sector from the 2023 Report (to be published in September 2023)
Spotlight the work of selected initiatives
Provide an opportunity for Ministers to share informational updates and country priorities relevant to the Agriculture Breakthrough
IFPRI Visit:

Climate Change Research – Meet the Scientists Event and Reception
In the afternoon of May 9, CGIAR will host a site tour at the International Food Policy Research Institute (IFPRI). The event, followed by a reception, will be an opportunity for delegates to meet CGIAR  scientists and discover their latest climate innovations. This includes work on modelling impacts of climate change on crop productivity, food security, and livelihoods. The event will share success stories and upcoming ground-breaking research.
More information coming soon
Header photo by CGIAR.